I bought these quickly from a known IG member who had worn them for about 10 months. Have worn these only for one sad occasion myself. I only bought them as the chance comes not quite often to get Clinch HB Jodhpurs in your size and my in May ordered brown Jodhpur parcel seemed to be lost. Luckily I received them after my vacays and I don't need and don't want two pairs of Jodhpurs.
So here is the chance to get some Clinch Jodhpurs in thick black overdyed horsebutt.
US10, Clinch size 11 on CN classic narrow last (not CN-S).
O'Sullivans half sole
Didn't get them with box, so neutral box only.
They are located in Germany, Europe. I'm willing to ship worldwide with DHL.
They are 2150$/€ new and I'm asking for 1750$/€ including shipping to EU/UK.
For ww shipping some additional costs will be added. Please get in contact with me.
I prefer PayPal friends or bank transfer. Standard Paypal is possible if you cover the 3.5% fee.
I sold here already my Addict leather jacket and offered here but sold through my eBay account quite a lot, JL boots, RMC A-1 and Clinch engineers for example. People who know me, know that I'm a nice guy and reliable.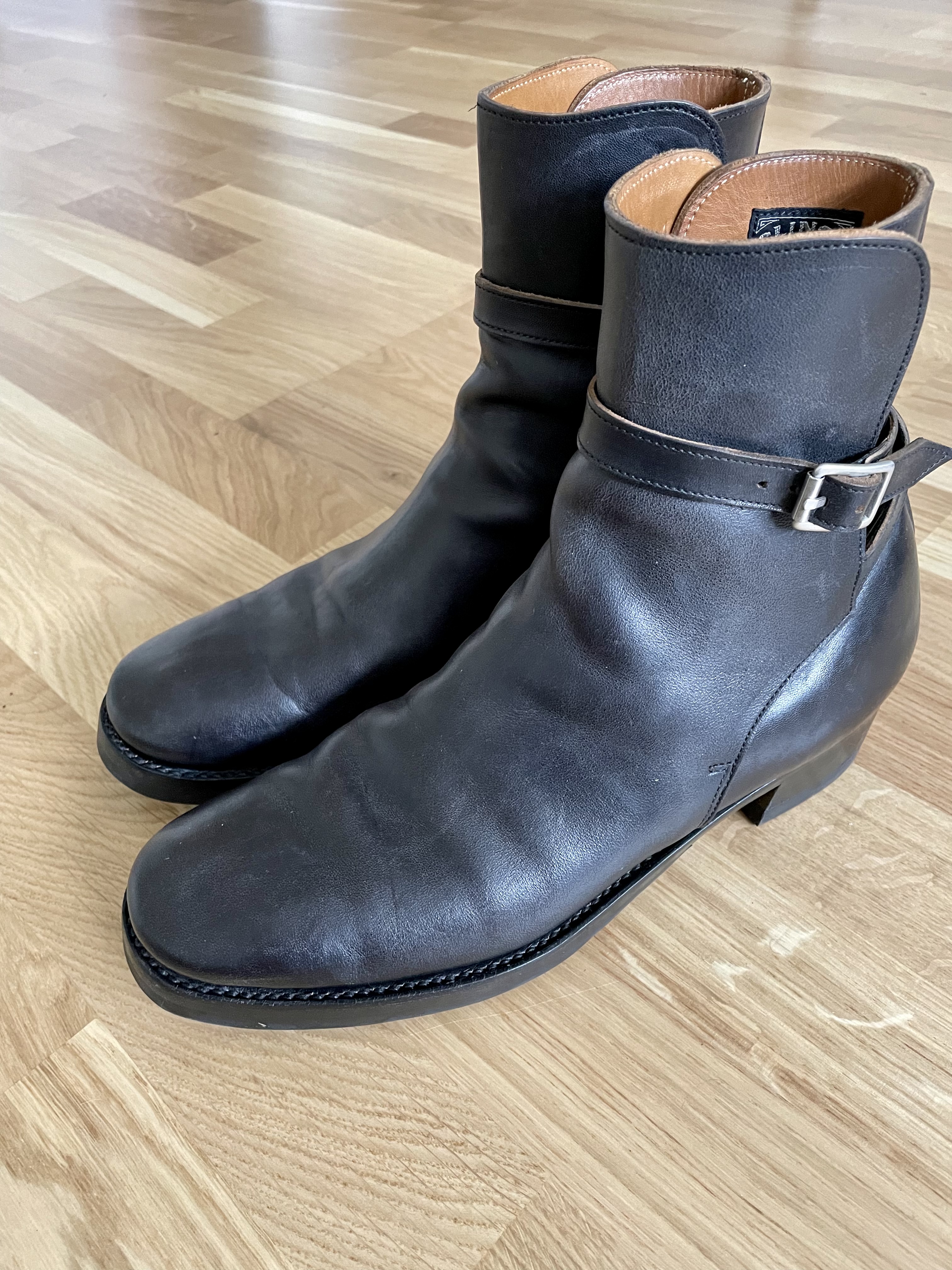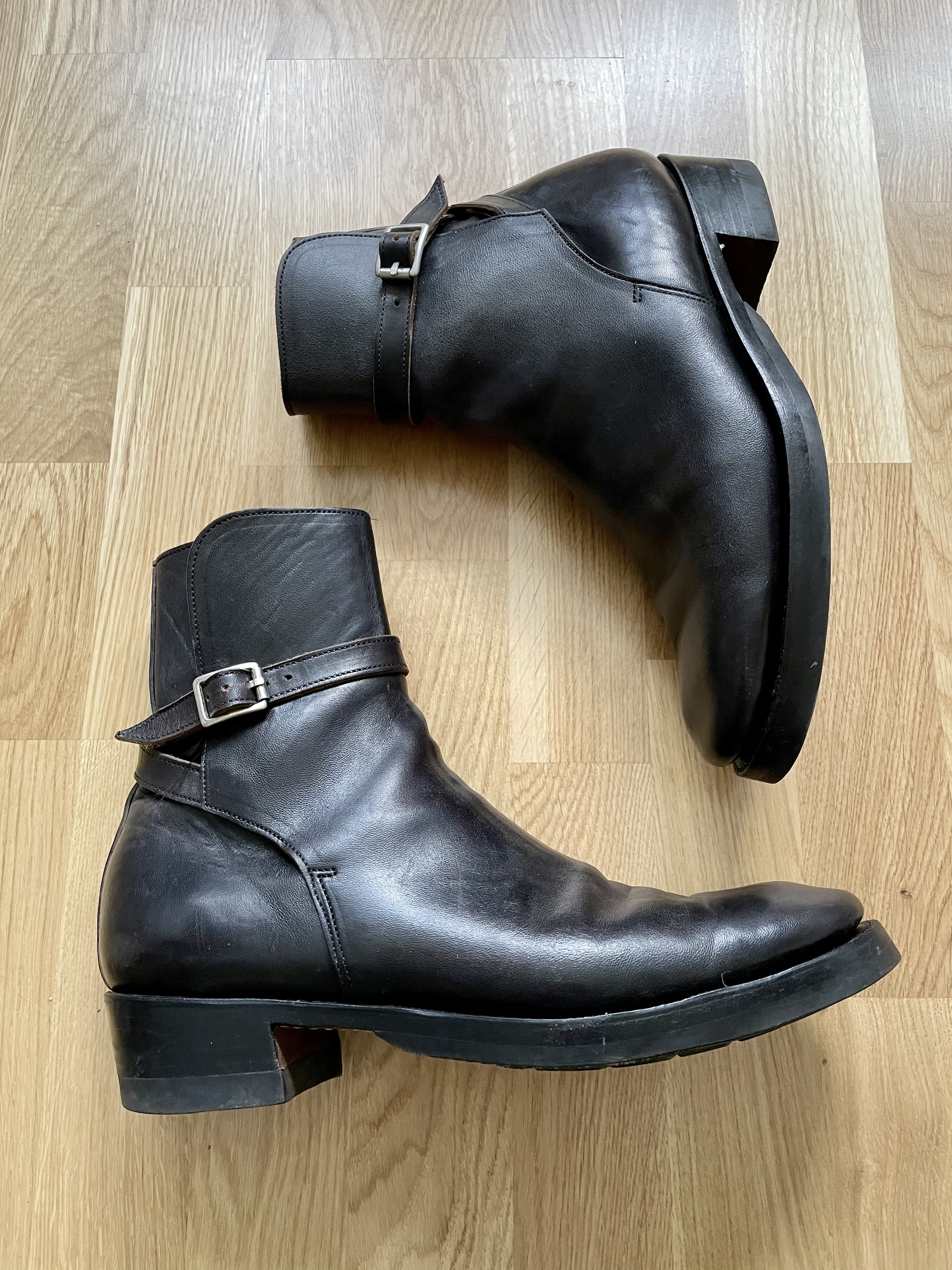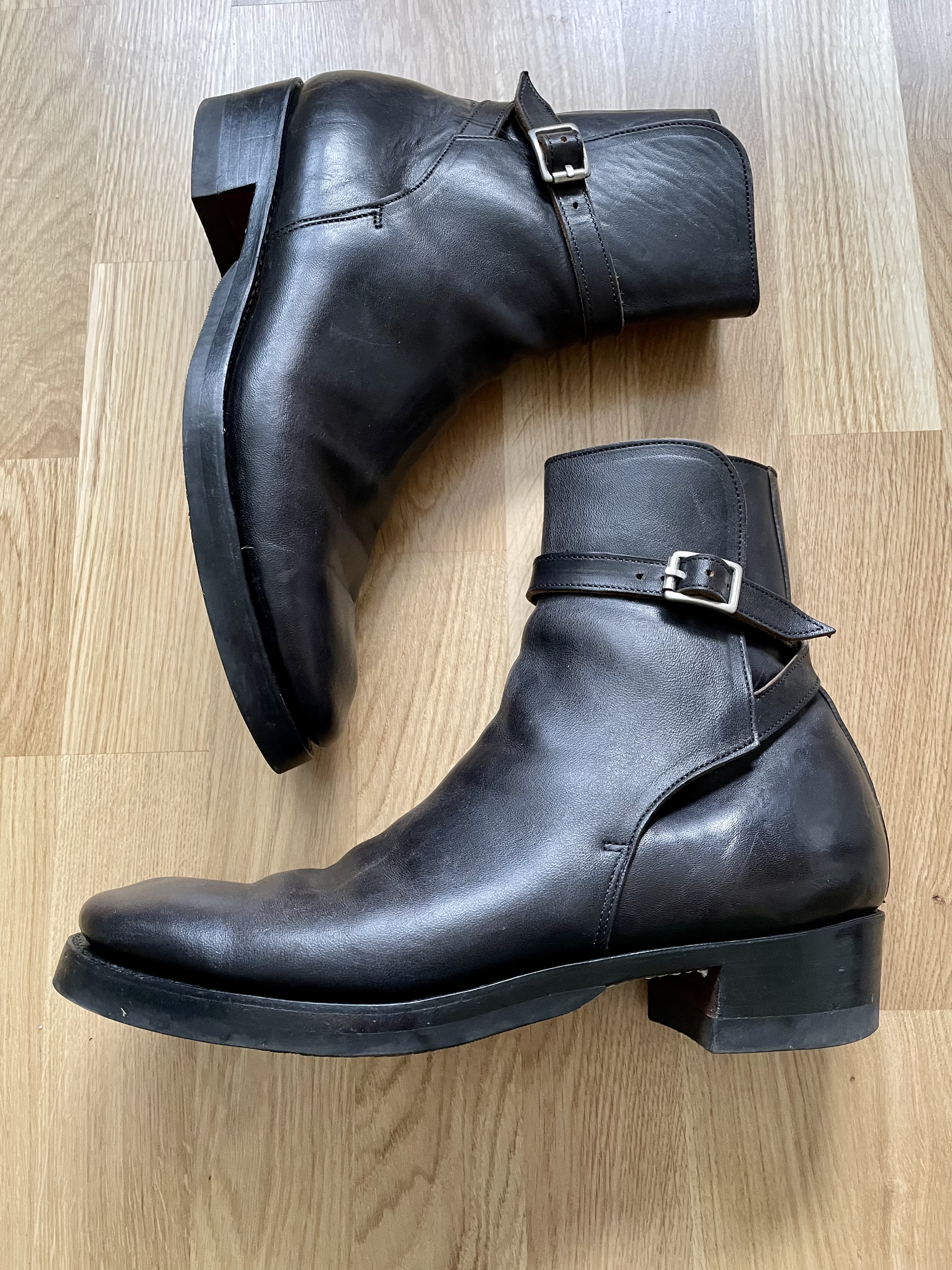 Last edited: