This is a recent acquisition from a local estate auction but is too large to fit my head.
As such, I am currently entertaining trade offers only at this time.
If a suitable trade is not proffered and agreed to this listing will be opened up for sale at some time on Sunday, 09/01/19.
EDIT 20190901: This listing is now open for sale. I am asking $125 USD shipped to contiguous U.S. I am willing to ship to other locations but we will need to discuss shipping costs. Please PM if interested.
And now the hat, a Boegel's Milan in size 7-1/2: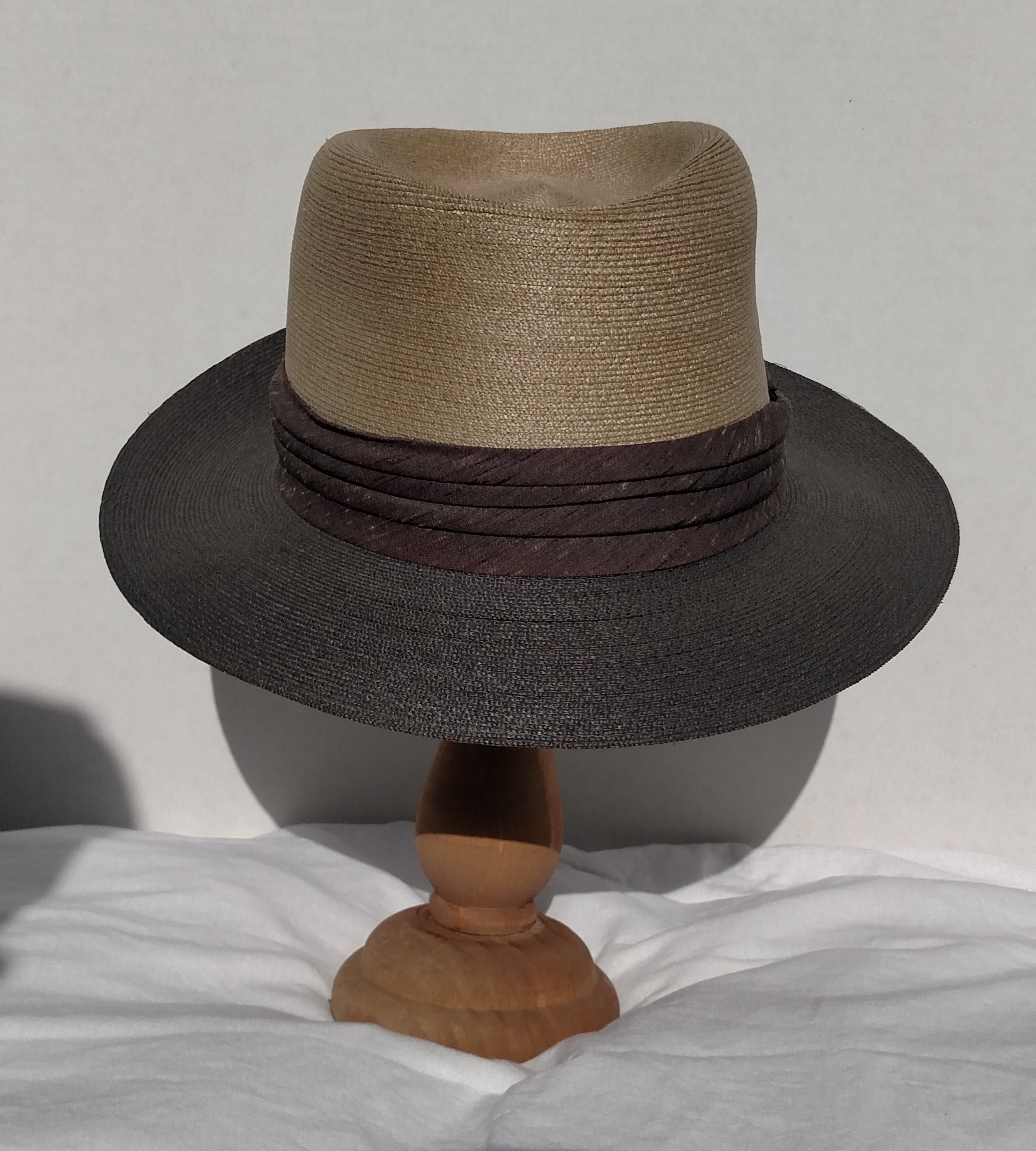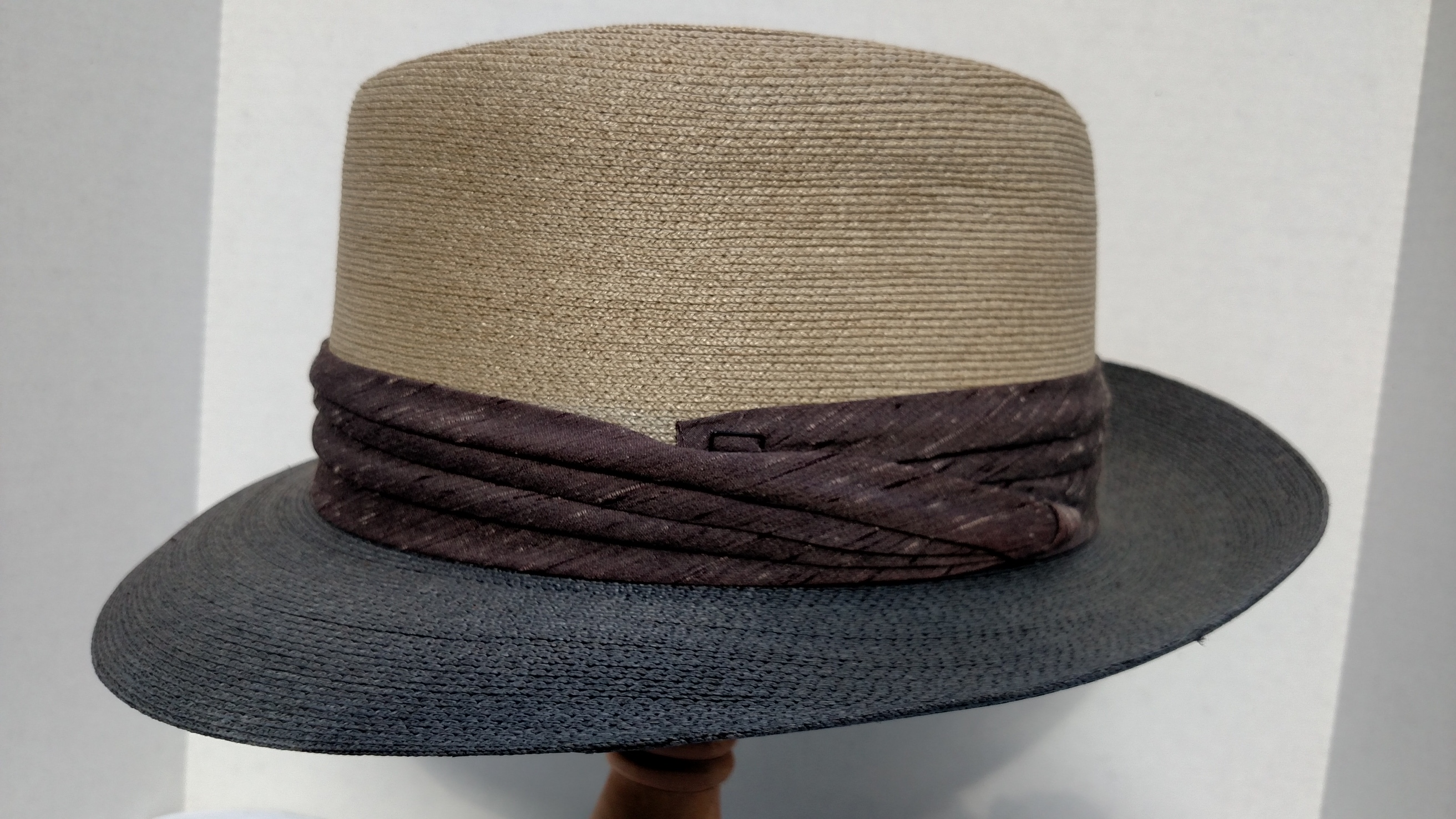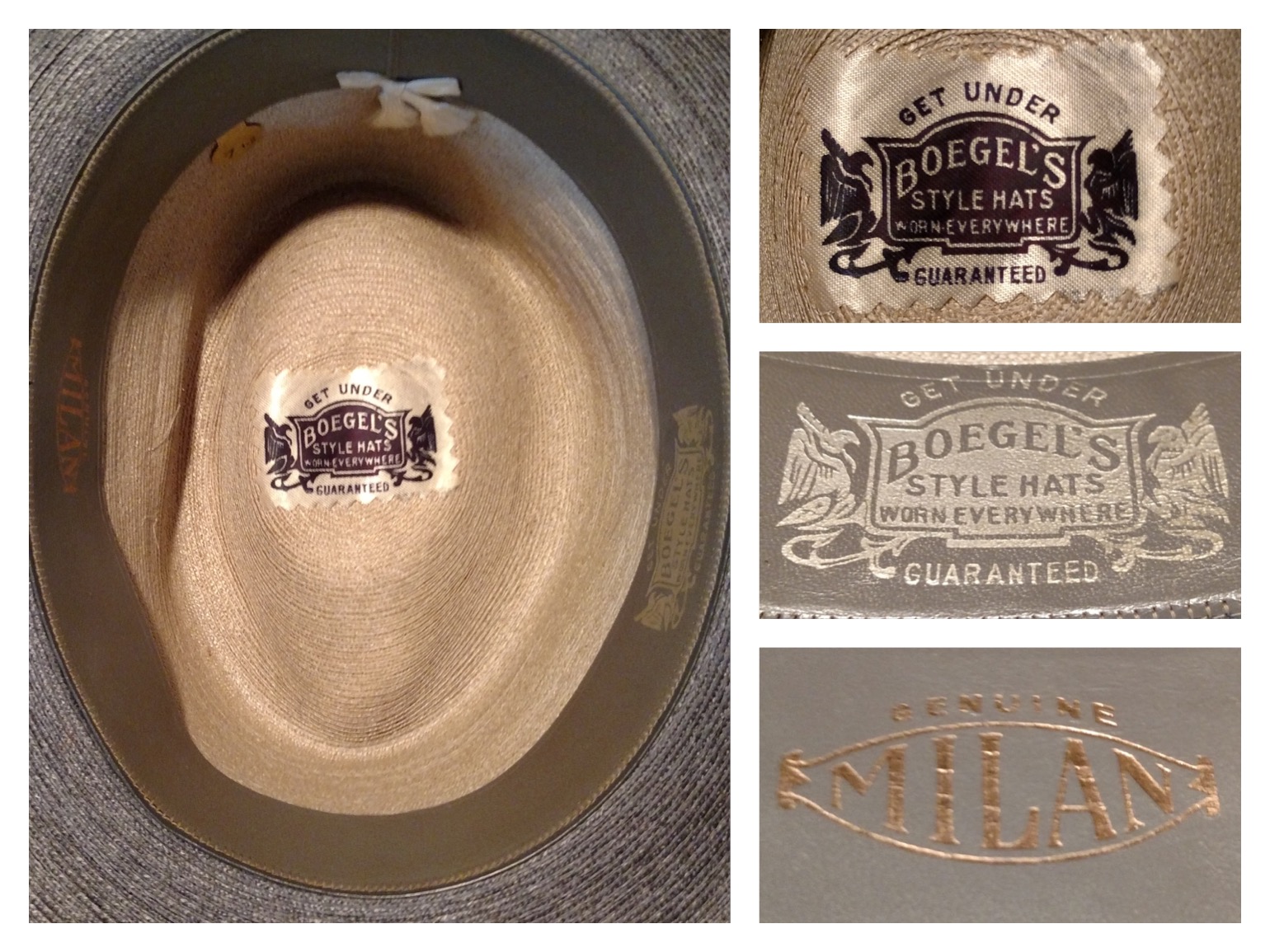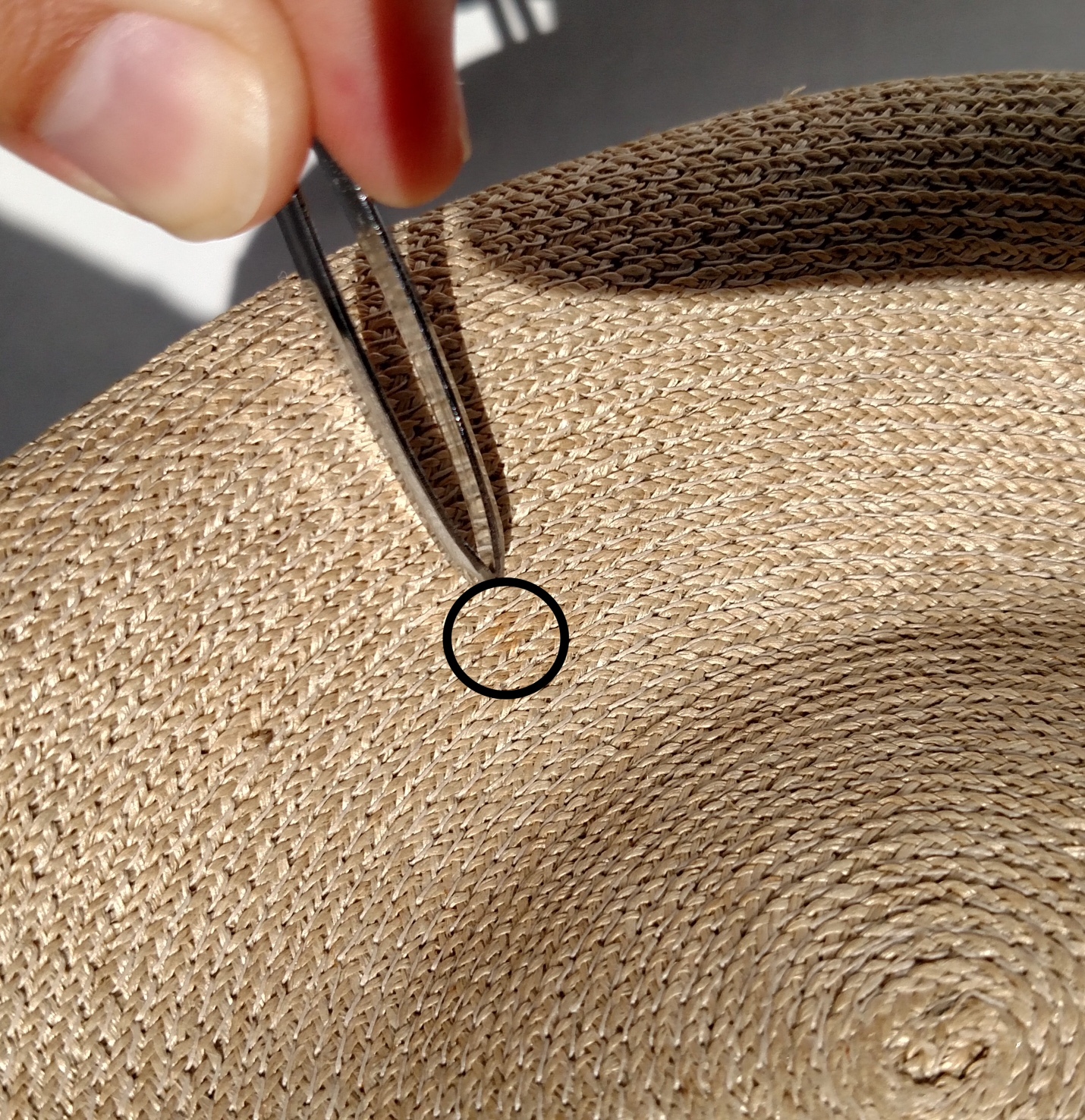 Specs:
Two-tone natural and gray Milan
Pleated grayish-purple pug with black and white flecks
2-1/2" Brim
4" Crown at the front as creased, rising to 4.5" in the middle
5.4oz Weight
​
Overall condition is excellent. The flexible Milan could be worn brim up or down, though the natural shaping of the brim seems to be better down. I have tried to identify a few very minor flaws as evidenced in the last three pictures. All in all this is a truly wonderful hat. I would keep and wear this proudly if it were my size.
Boegel's is a fine men's store still in business today after more than hundred years. Haberdasheries are becoming fewer and far between so here is your chance to own a great and unique piece of history.
There is still time to enjoy summer straw hats, so don't get bageled on this Boegel's!
Last edited: