Hi Guys,
It has been a busy time lately and have to admit that I've hardly followed the recent activities here on the lounge.
Up for sale is a brand new pair of handmade in Japan
Motor Dress Engineer Boots Antique brown Italian Horsebutt US9.
The leather smell and thickness is very similar compared to Clinch. I really love these boots and especially the leather color
as it varies under different light conditions - I've tried to capture it as good as I could.
I've waited more than 5 months for these beauties realizing after receipt that I ordered one size too big - I usually
wear size US8 Red Wing, size 7.5-8 Viberg. These ones fit like US9 Viberg Service Boots or
Red Wing Iron Ranger boots.
Therefore and as much as I like these boots they are up for sale now. I ordered directly
through Moto Japan and paid almost 200€ just for tax and import duty as Moto doesn't accept
to reduce the invoice amount. I received them about 1.5 months ago.
Price: 800€ incl worldwide DHL standard shipping from Germany (insurance amount 500€ or plus 15€ extra for insurance amount up to 1000€). PayPal F+F is preferred.
Here are some pics: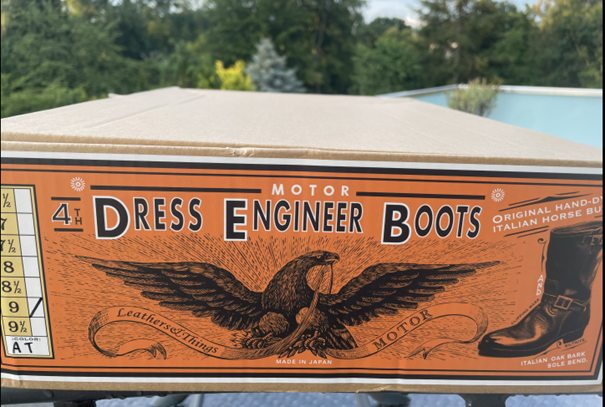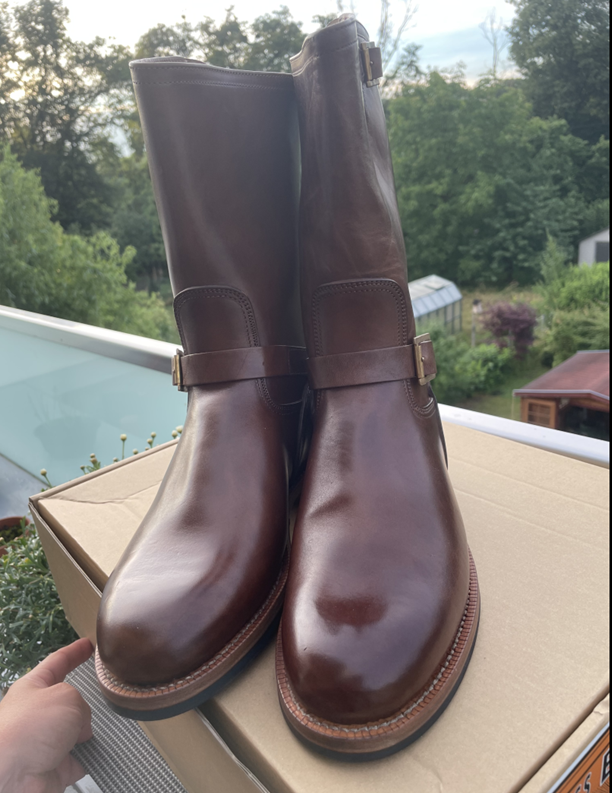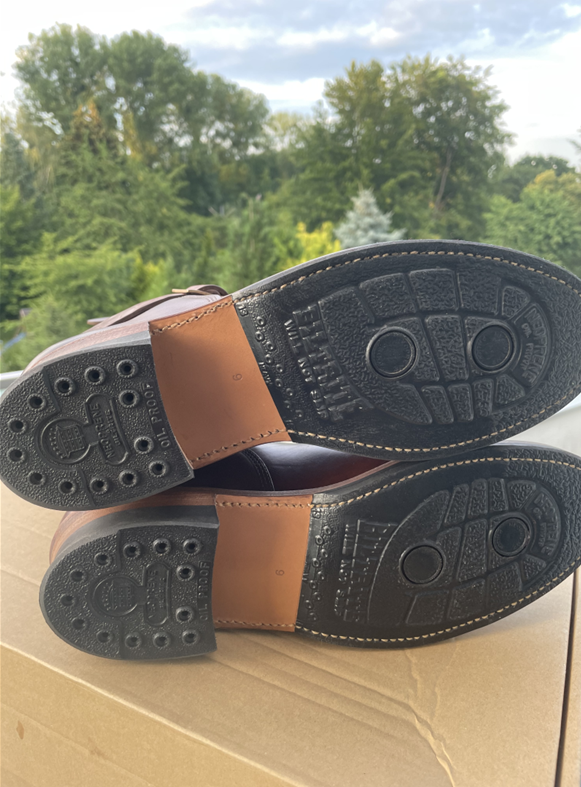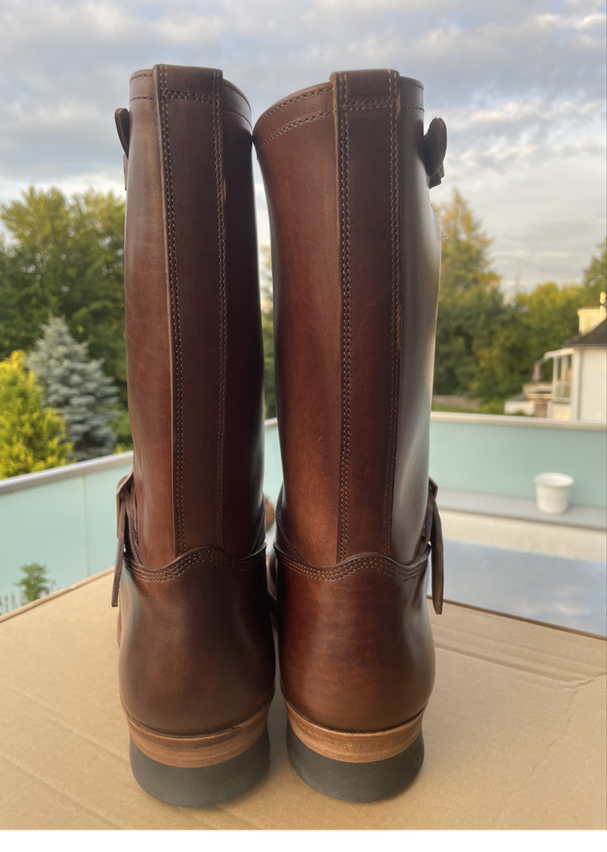 Please feel free to ask me any question.
Cheers,
Robbie