Buler's Xmas blowout hat sale. I'm going to try to do quick listings with great prices to get a bunch of hats sold.
I'm not doing the usual vacuuming, steaming, etc. that I normally do. I'm trying to save precious time.
I'll ship USPS priority unless otherwise requested. I have a limited number of plain (non priority) boxes.
Stetson Junior Cowboy
marked 6 3/8 (see measurements for fitting)
3 ply western ribbon. Brim binding.
Junior Cowboy liner, keyhole size tag.
7" x 5 3/4" = 20.12" approximate circumference
Brim 3"
Open crown 5"
Nearly mint condition. A couple of nicks in the reed covering and verdigris starting at rear sweatband joint.
Rare, but tiny hat. I've only seen 1 other, jlee posted one.
$75 + shipping.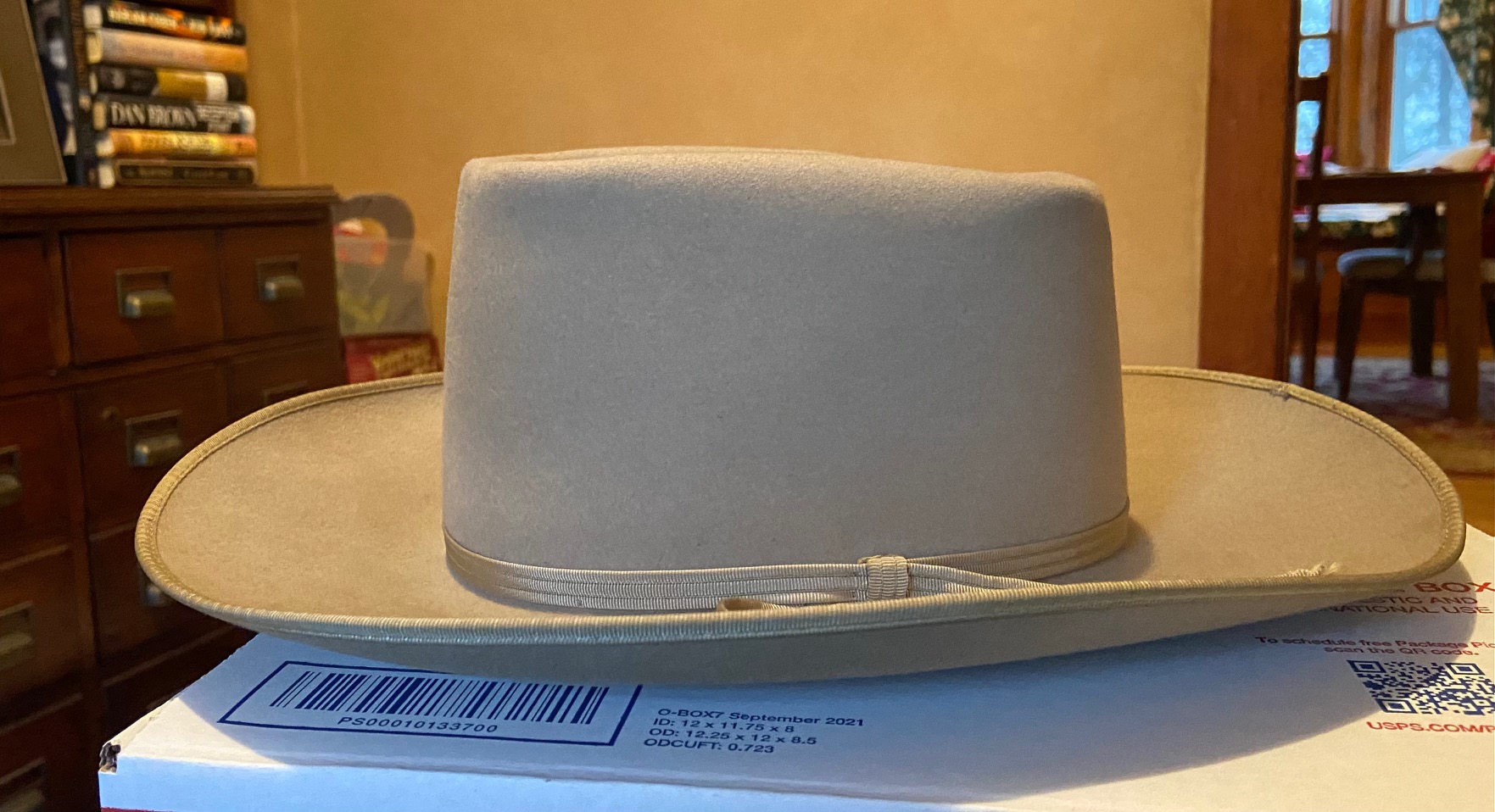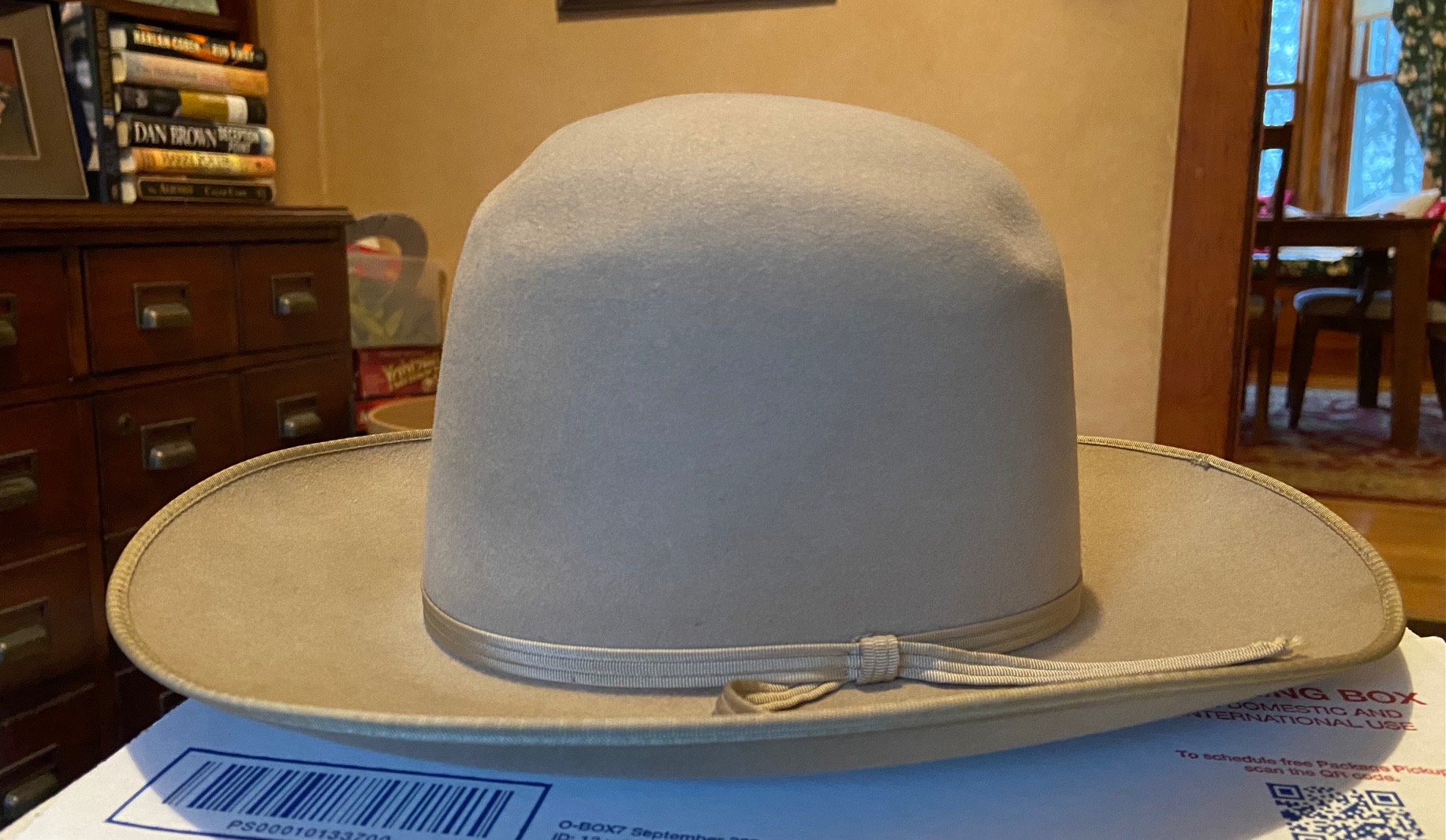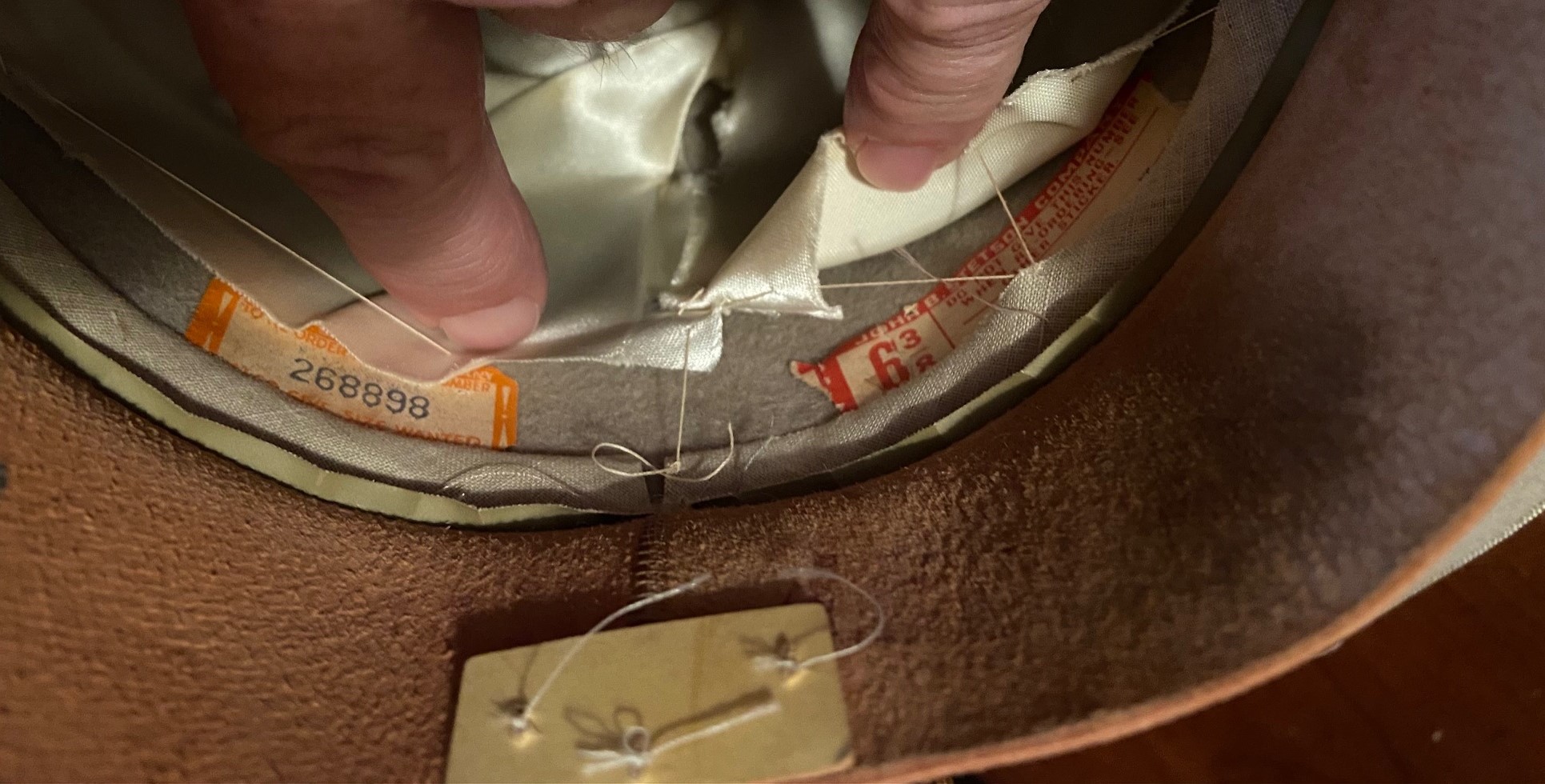 Last edited: