Selling my lightly worn Thedi Cossack shawl collar jacket made from dark brown vegetable tanned Italian buffalo leather.
It's tagged with XL but fits like L:
Shoulder 48,5 cm / 19 in
Chest P2P 58 cm / 23 in
Waist 53 cm / 21 in
Opening 53 cm / 21 in
Arms curved 67 cm / 27 in
Arms straight 65 cm / 25.5 in
Length front 70 cm / 27.5 in
Length back 65 cm / 25.5 in
With beautiful shawl collar, patted pockets, slim fitted, solid zipper, zipped inner pocket, button adjustable arm cuffs, waist band adjustable.
Only worn few times, not broken in yet. Still stiff buffalo leather.
Asking 800€/$ incl shipping to EU. Outside EU with additional costs. Worldwide shipping with DHL and premium possible.
Unfortunately it's too tight for me and would not get the wear it deserves.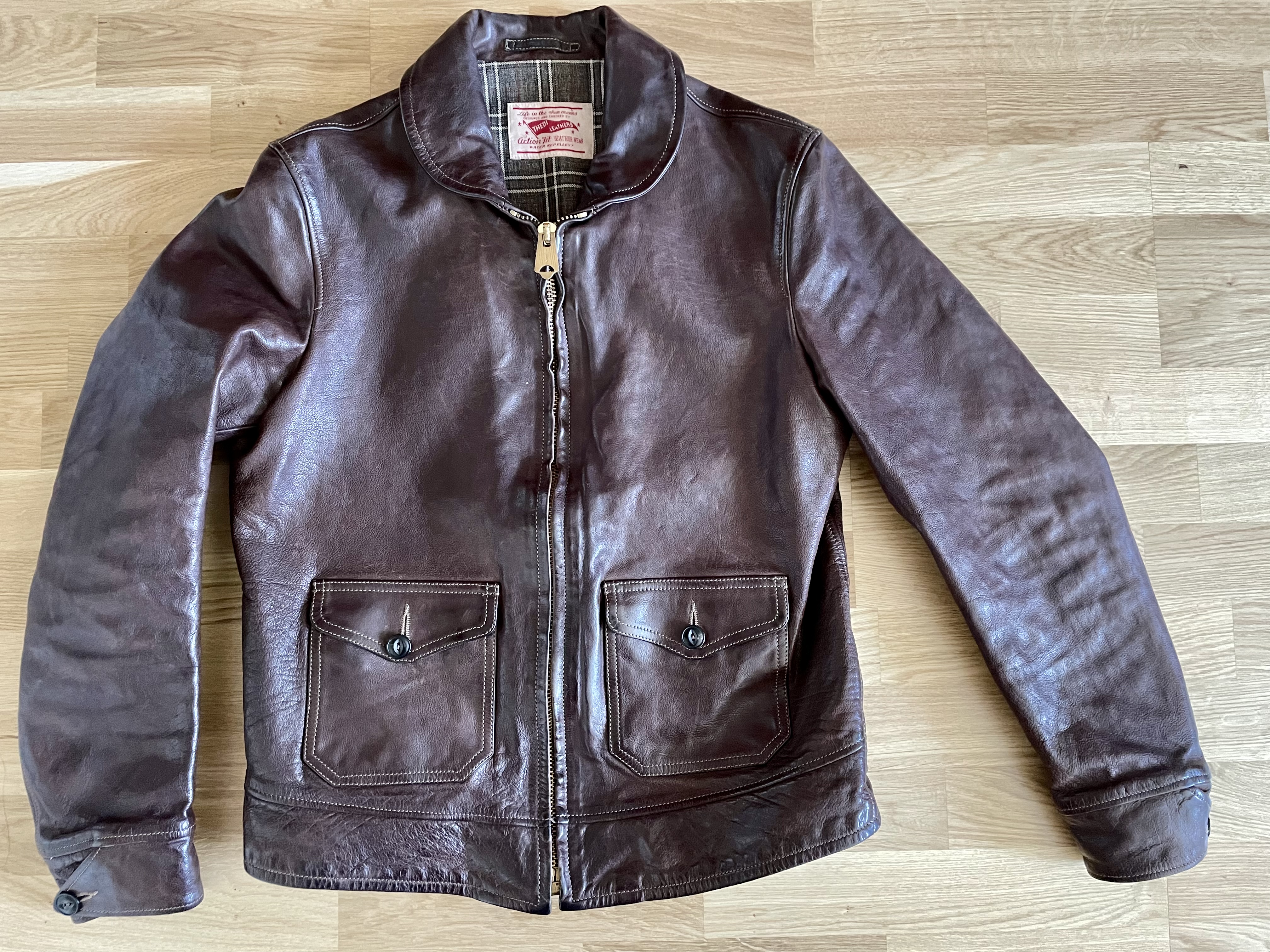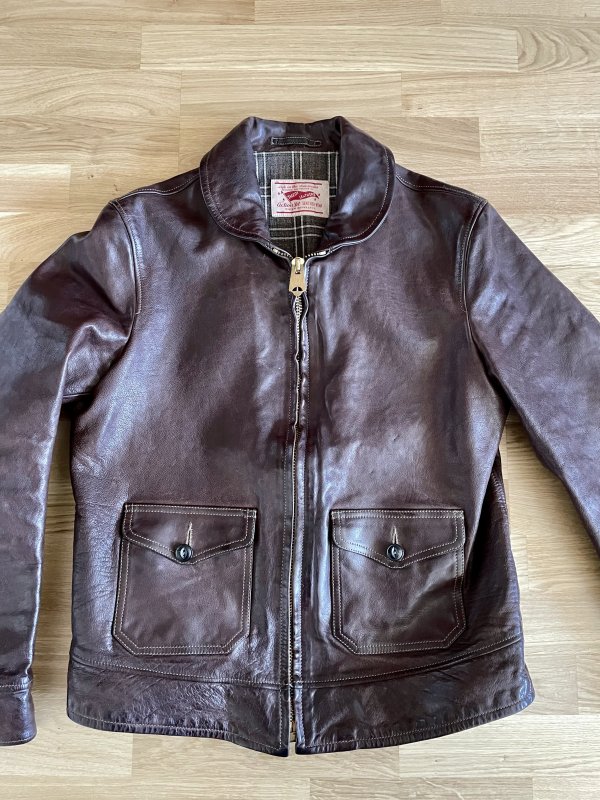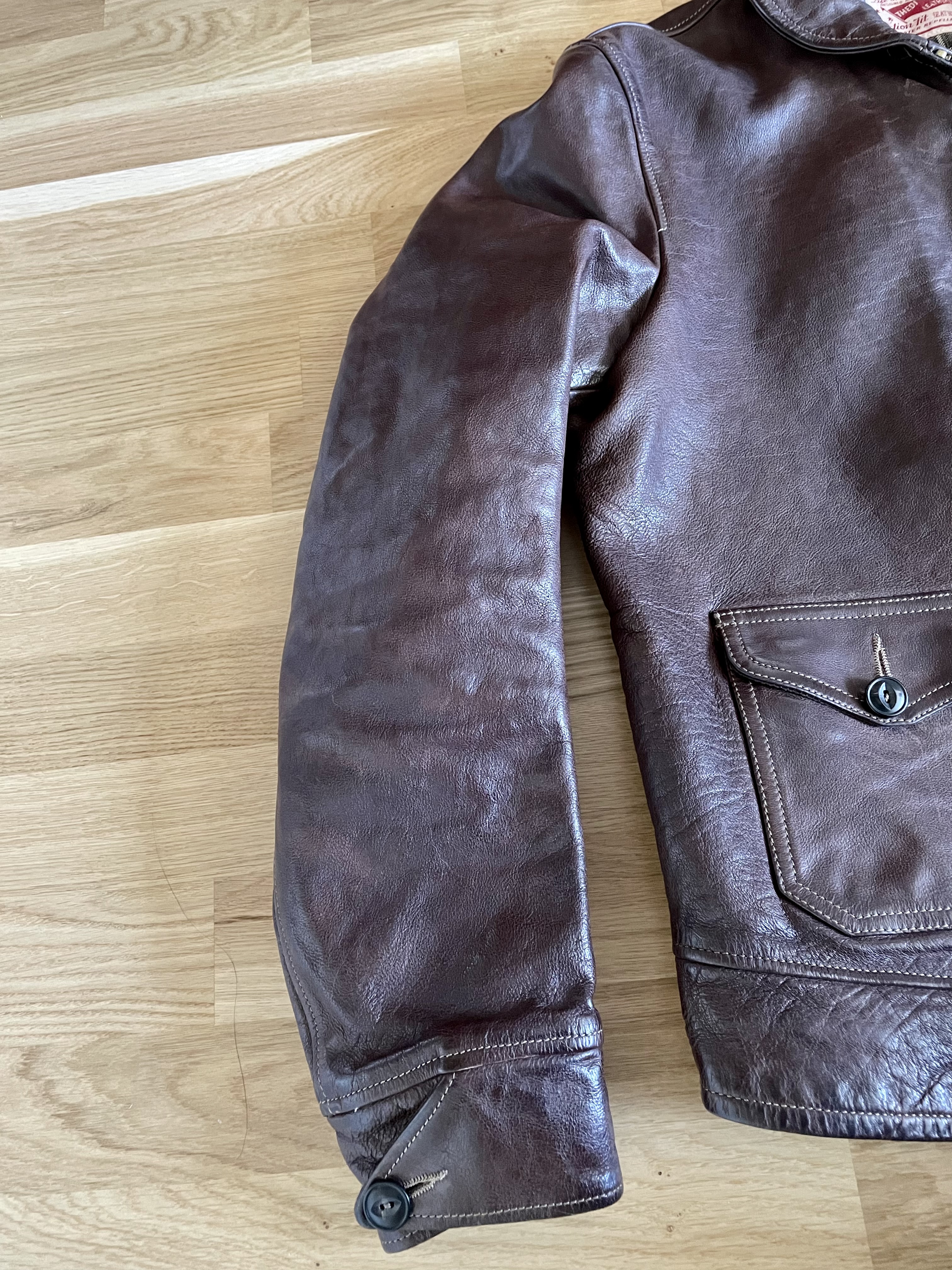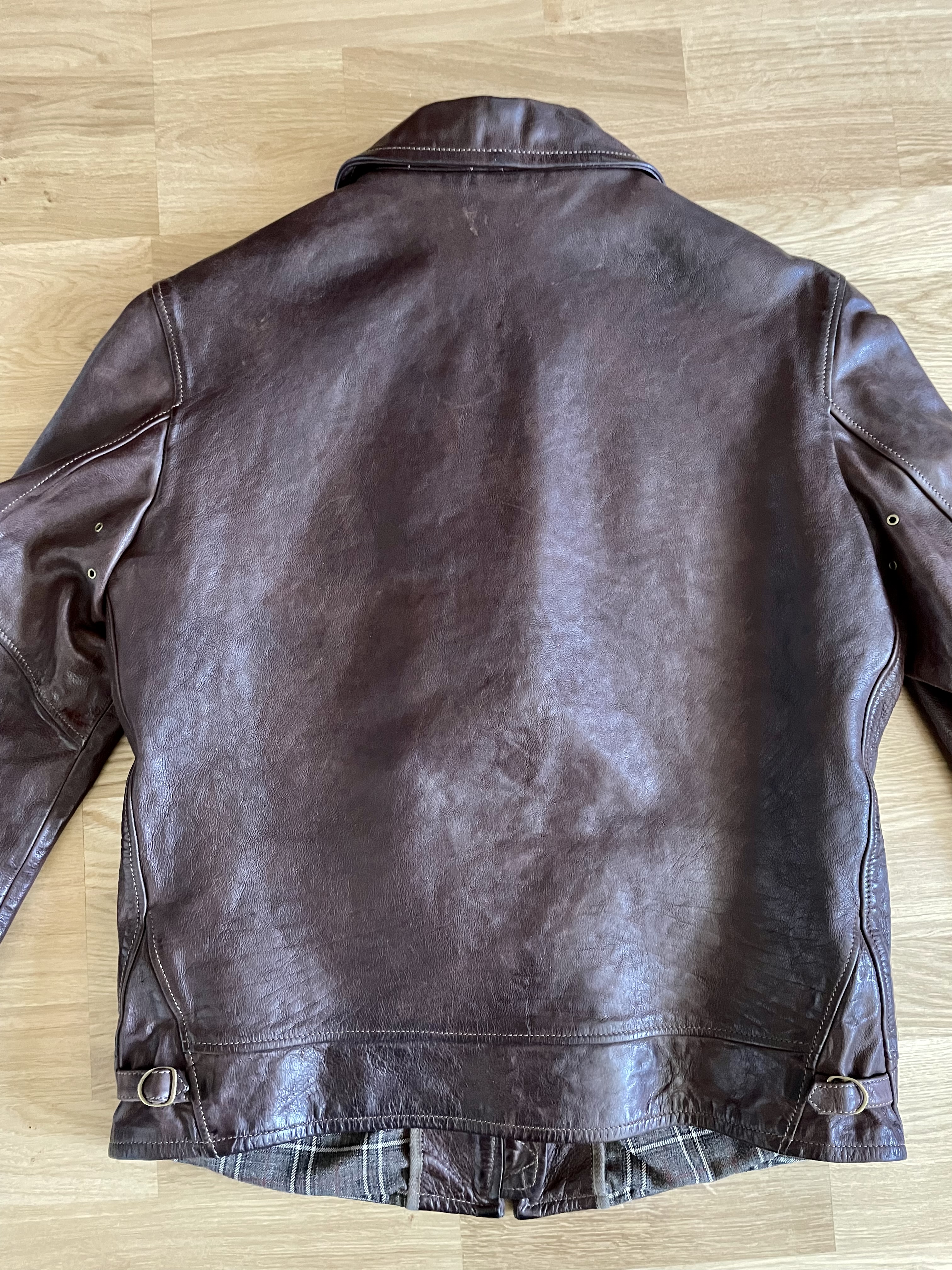 Last edited: