GRAIL! VINTAGE LANGROCK OF PRINCETON 3/2 SACK in PURE CASHMERE



SOLD!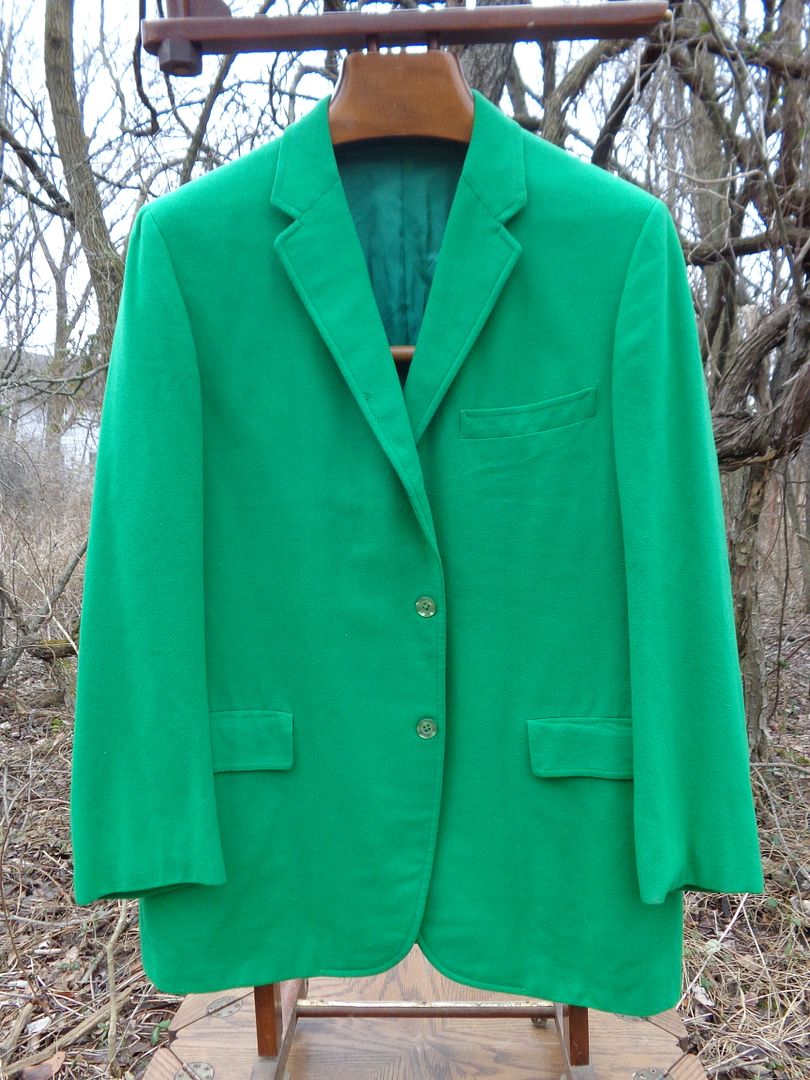 In a vibrant Kelly Green--perfect for St Patrick's Day!
​

c. 42, 44. Measurements:

Chest: 22
Sleeve: 24 1/2 (+2 1/4)
Shoulder: 18 3/4
Length: 31

This is absolutely wonderful!

Langrock of Princeton was THE Ivy Style store of the Golden Age of Ivy Style--indeed, it often claimed to have popularized Ivy Style in America at large, and in its last few years before closure ran ads that defiantly proclaimed that it was the ONLY store left to carry the true Ivy League Look.

Langrock was certainly a sartorial institution--Bruce Boyer describes it as one of the top three or four Ivy stores in the whole country. And it was most definitely the top store in Princeton, eclipsing even The English Shop, Landau's, and Norman Hilton.

So prominent is Langrock that even its labels are now collectible.... and so I'm very pleased to offer this wonderful example of Langrock's wares--a classic 1960s 3/2 sack jacket cut from pure cashmere in a wonderfully vibrant Kelly Green!

As you'd expect from Langrock the cashmere that this jacket is cut from is the true, old-school luxurious fabric that made cashmere its name--a far cry from the rather thin fabric that's available so widely in malls today. My pictures don't do this fabric justice--it's a beautiful Kelly Green, rich, deep, and vibrant.

The jacket does the cashmere it's cut from full justice. A 3/2 sack with lovely narrow lapels and a beautiful lapel curl, this is fully canvassed and fully lined in a complementary darker green lining. It has faux pearl buttons, and two button cuffs--all of the buttons are intact and original. It has a single hook vent, and was, of course, Union Made in the USA. It has the classic black and white vintage Langrock label.

It does have three minor flaws. There is a small repair to the lining at the vent; this is inconsequential. There is the very start of a fray to the lining in the shoulder at one seam, as shown--again, inconsequential. And there is a small rub mark/moth nibble on the left lapel. This appears as a slightly darker mark, and could either be ignored, or else rewoven as it is in a prominent location.

Given these flaws, this beautiful and rare jacket is just $49, or offer, boxed, shipped, and insured in the USA.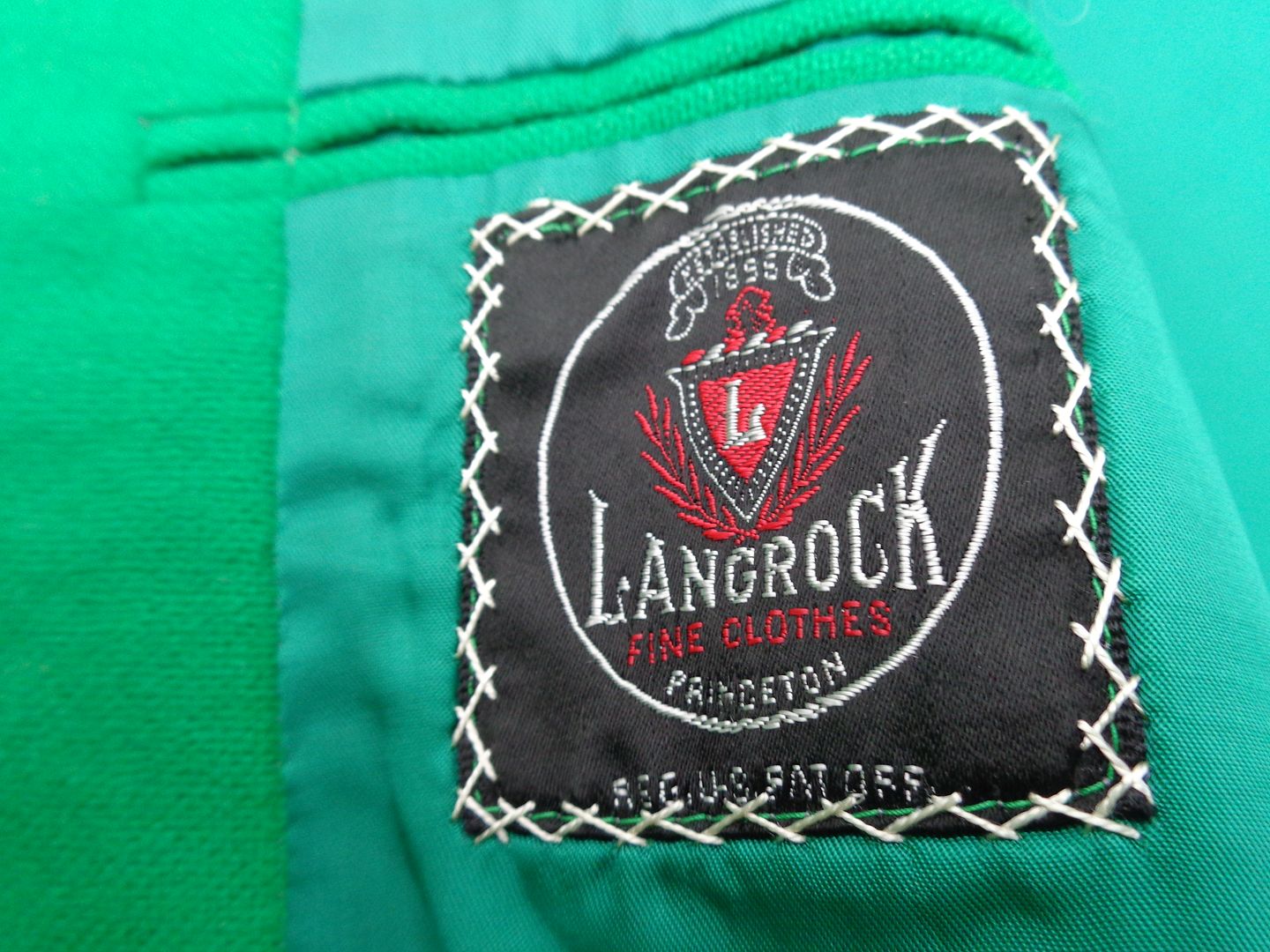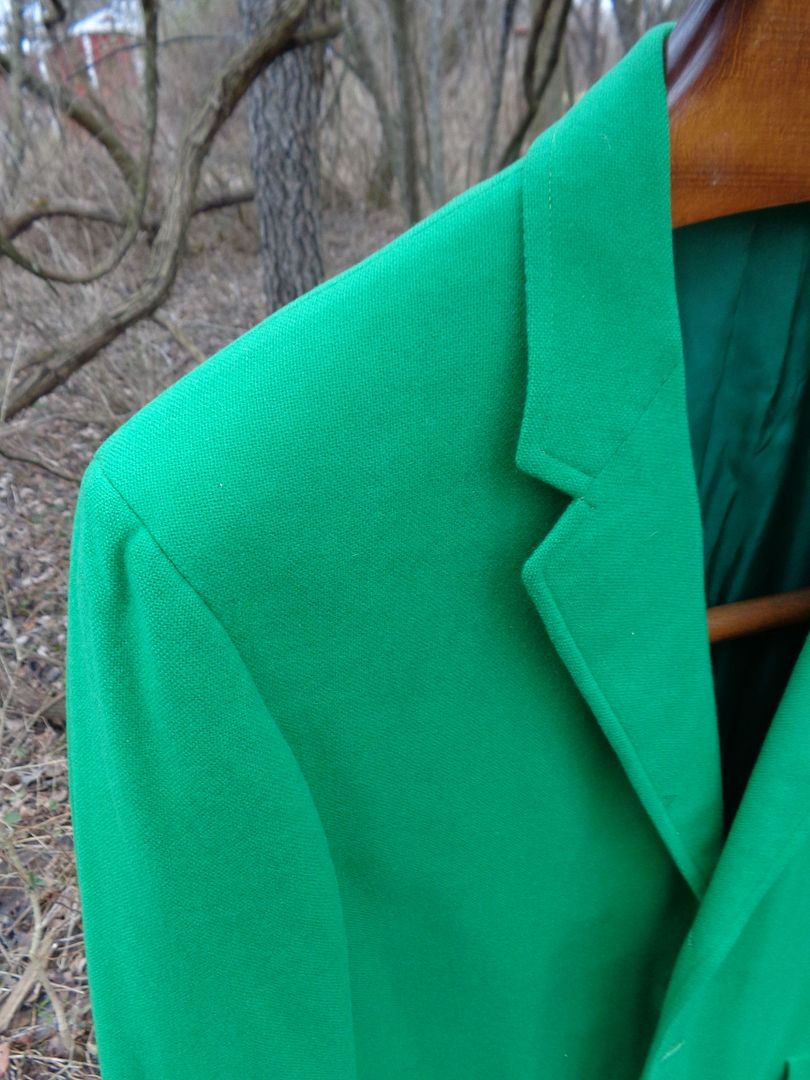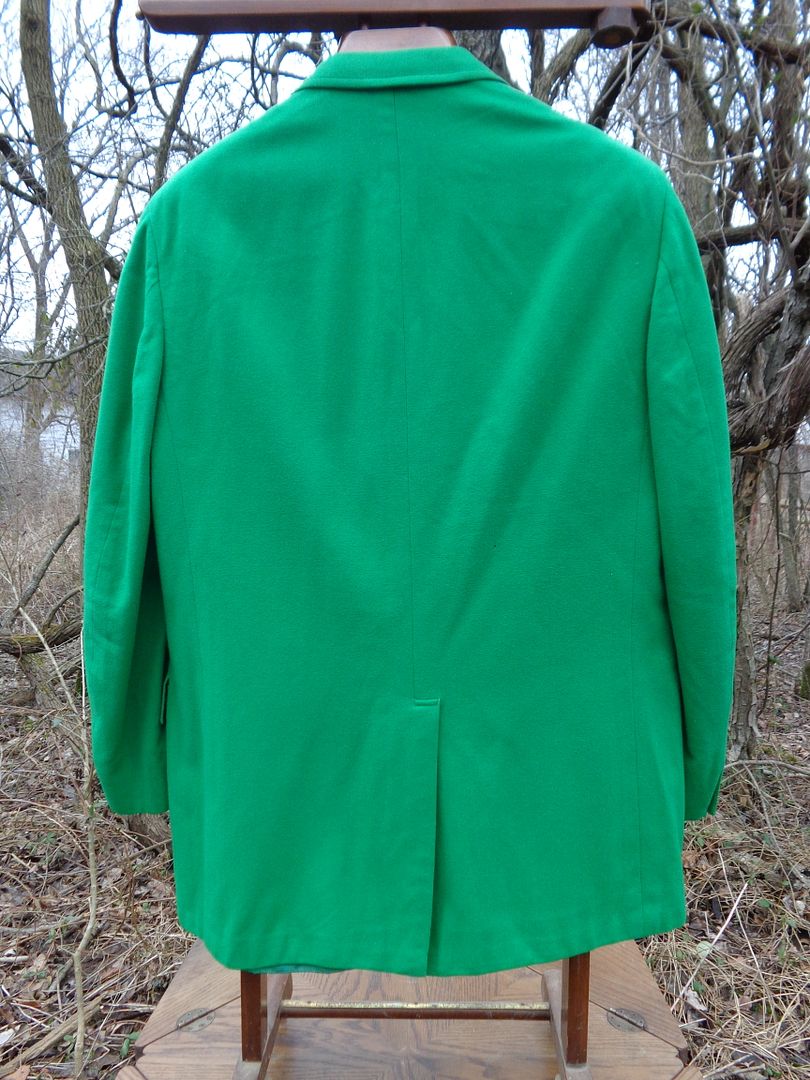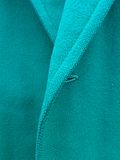 Last edited: