Super Moderator
Bartender
Following the references to leather jackets in a hunting context found in the 1920s ads in
this thread
, I found the jackets made by Guiterman Bros. in the 1910s.
Looking at the knit cuffs and collar, as well as the fit and cut, you can really see why comparisons were drawn at this time between jackets like this and sweaters of the time.
These jackets had a cloth body, lined with leather (as opposed to the other way around). The ads describe the jackets as having action backs, though they are not pictured.
1915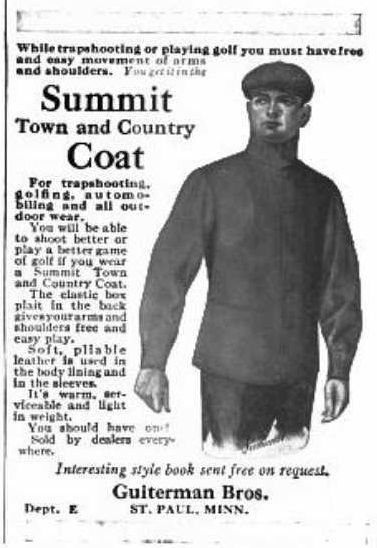 1915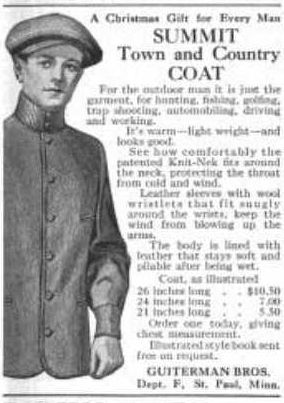 1916
1919
1919
1919
Last edited: