I just saw this thread, and I like it. I am a big sucker for leather, sterling silver buckles and pins, etc.
So naturally, a few of my "refurbished" (resized, with cordovan shell leather piece added to sweatband, brims cut to 3"-3 1/4" and crowns reshaped) western hats are getting leather hatbands with silverware.
Here I share some examples.
Raul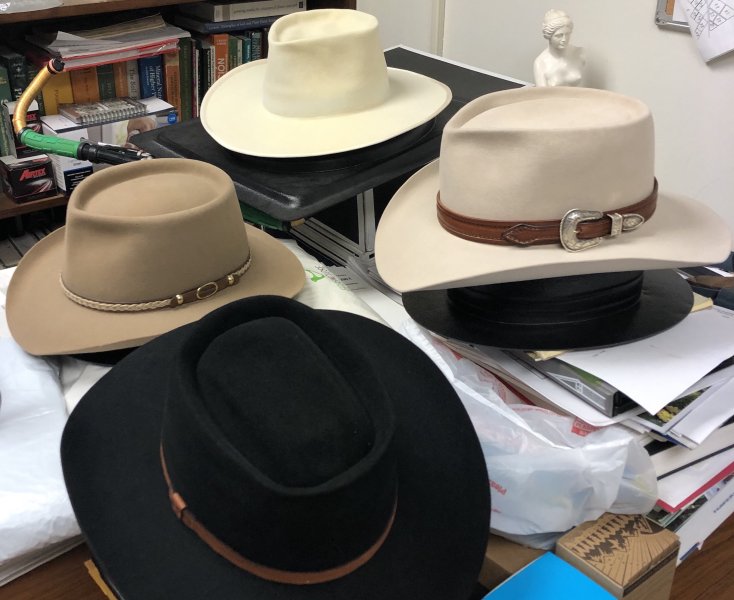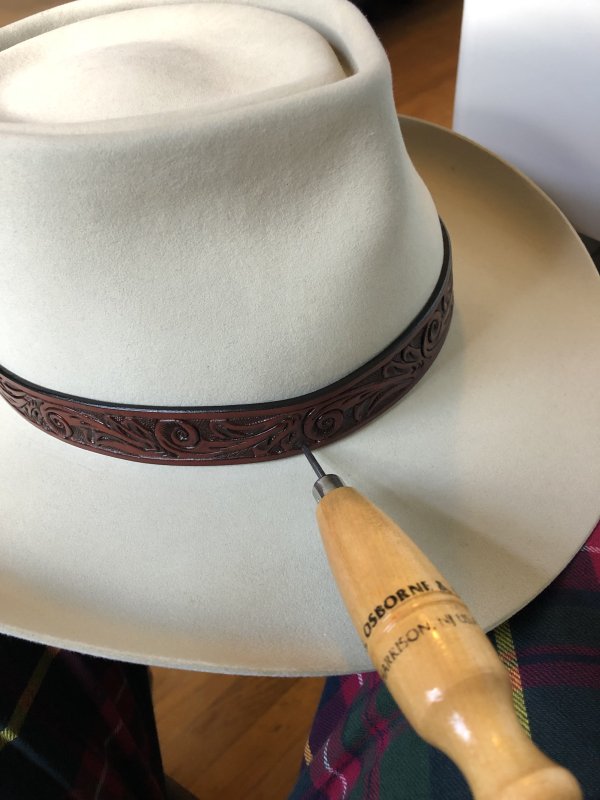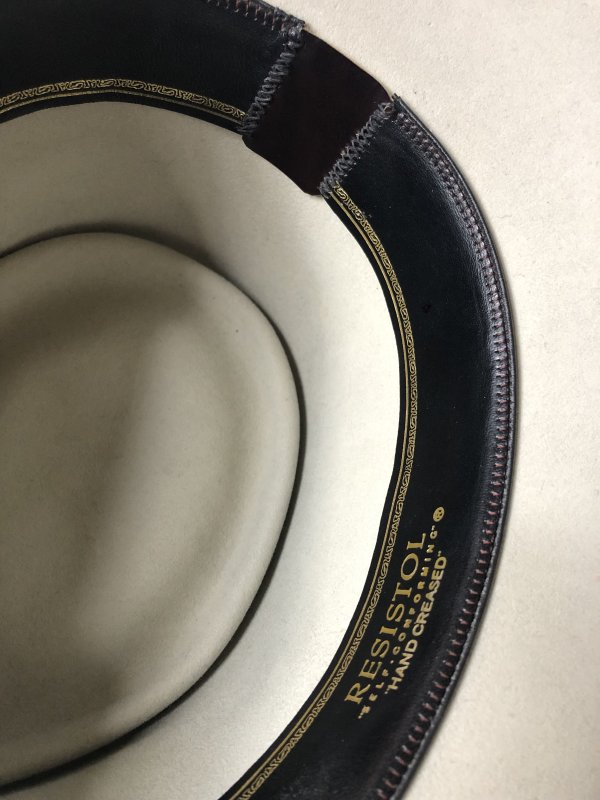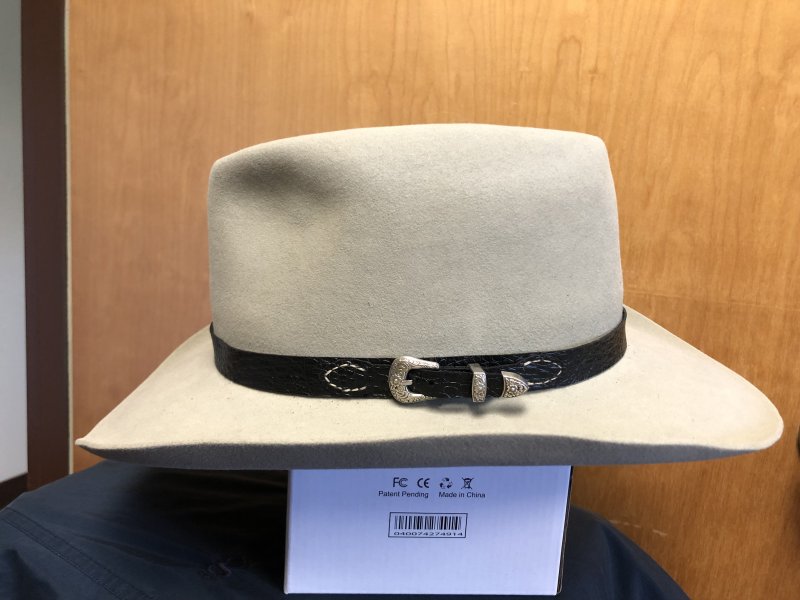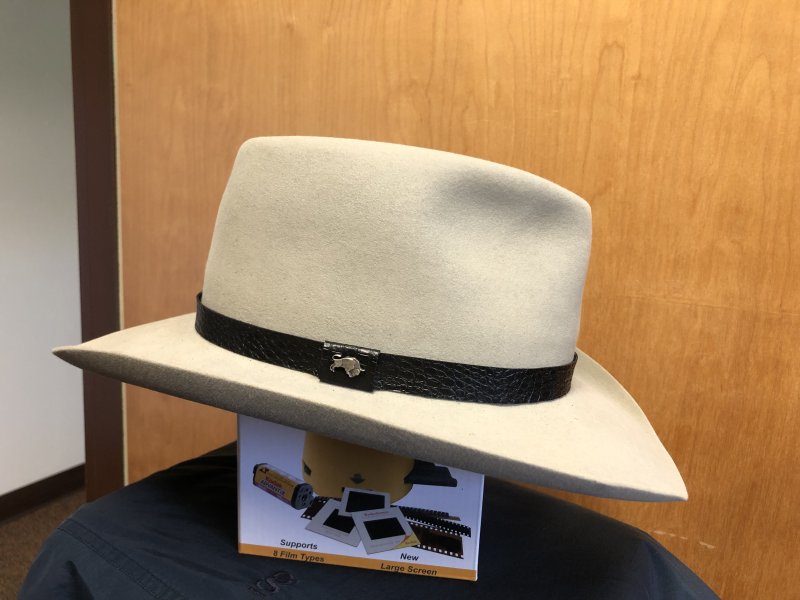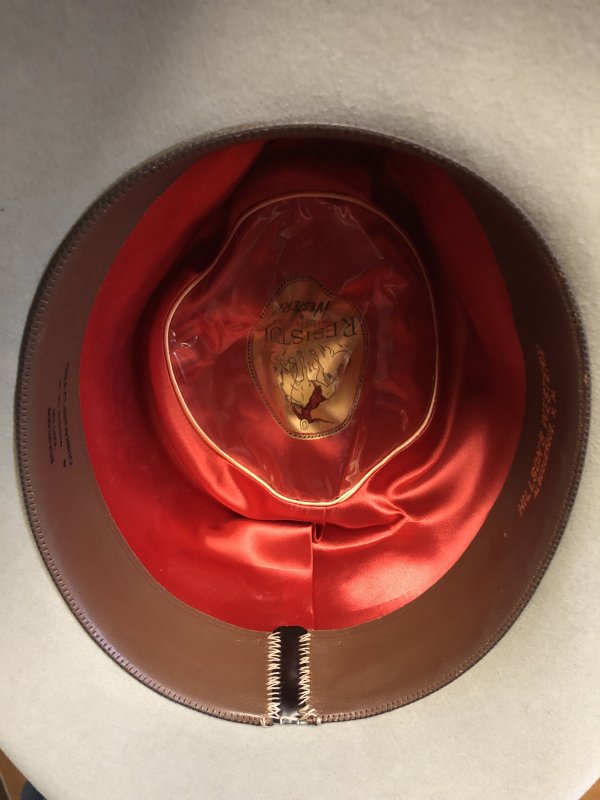 Last edited: