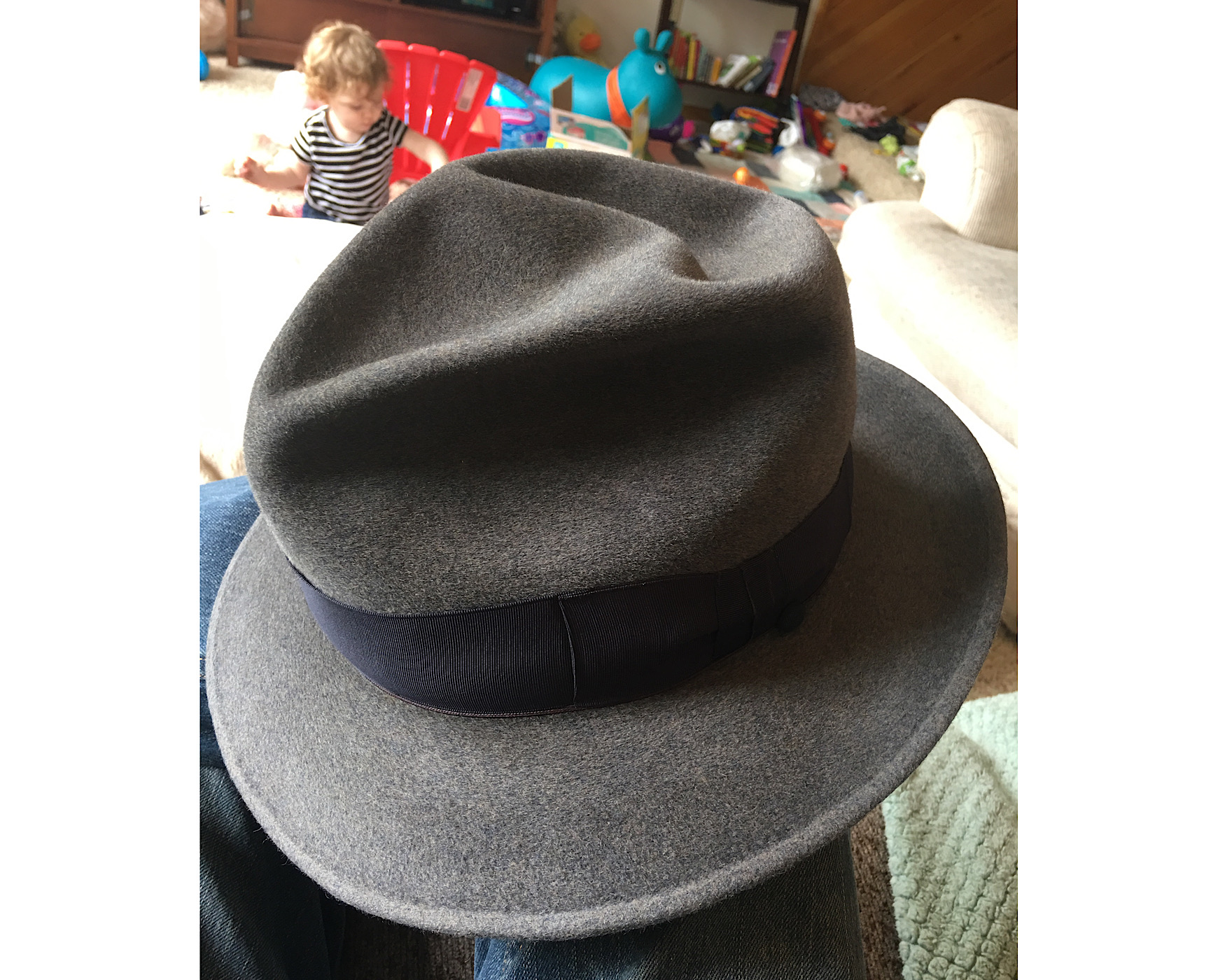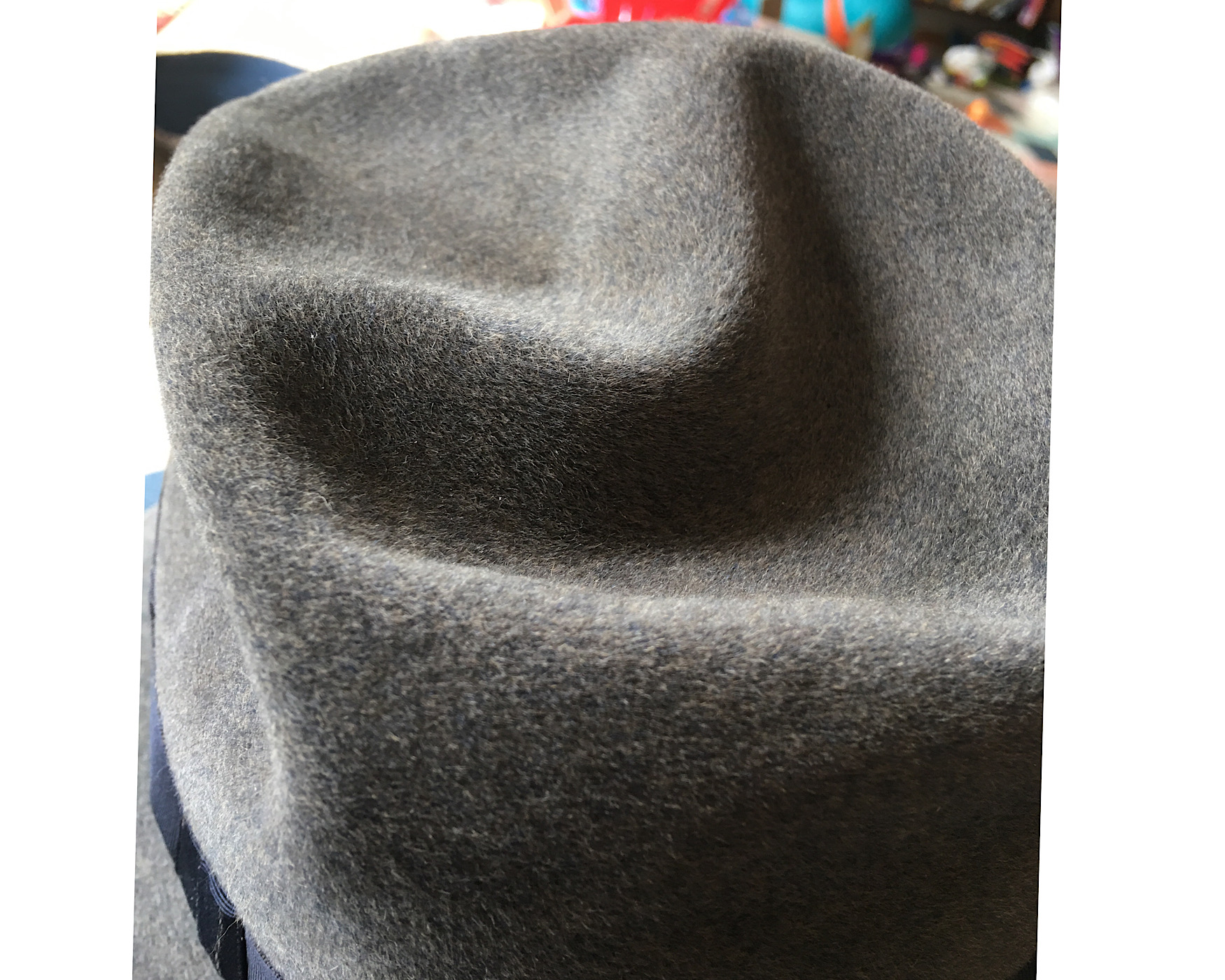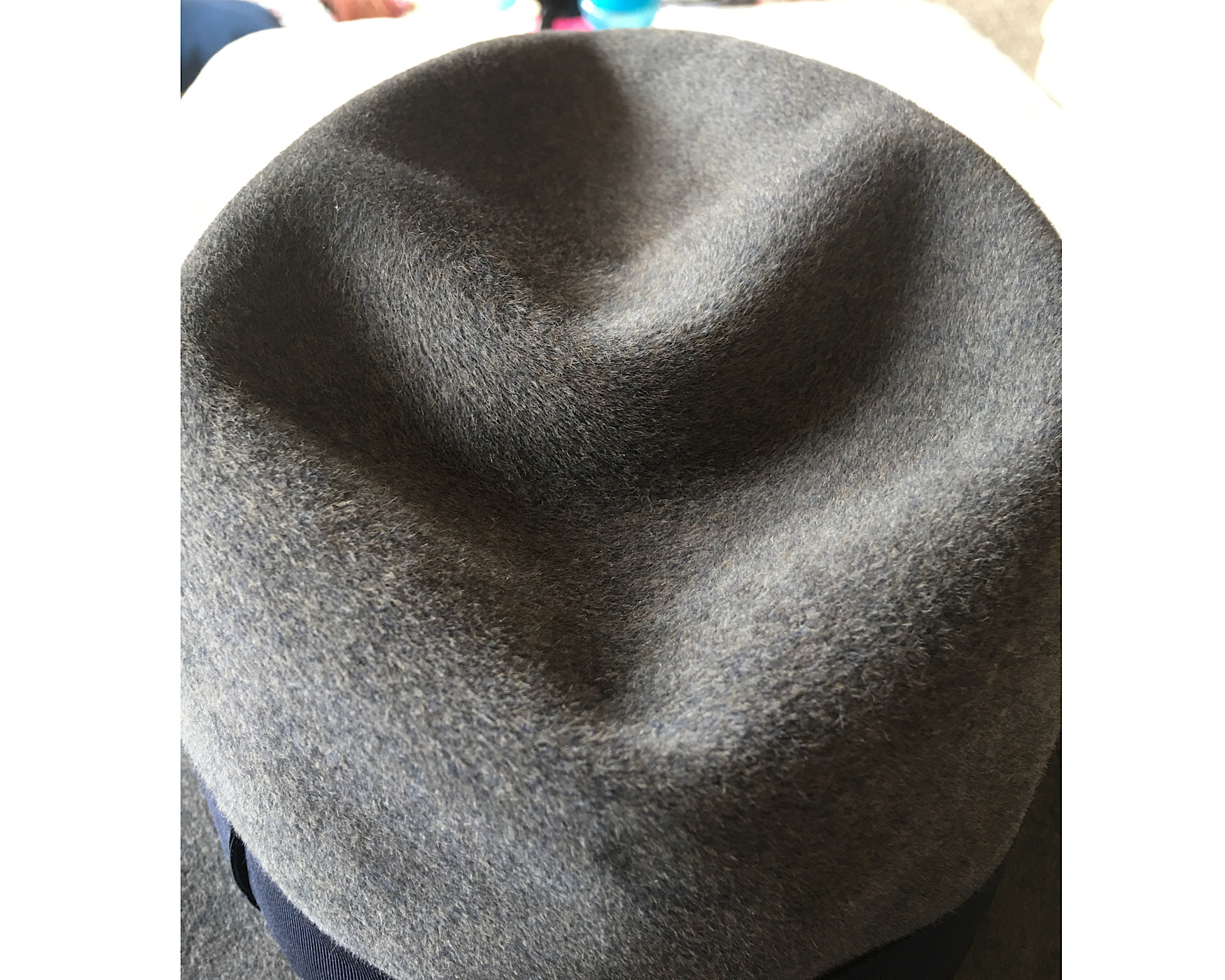 In its prior incarnation, this Stetson had a diamond with a slightly domed center for the top of my melon.

While attempting to widen the humps at the top of the front crease (successfully), the formerly round dome, where the U is now, turned into this:

View attachment 336393

I'm not sure what to call it (heart crease? Mickey Mouse crease?), but I think it's pretty cool.
Reminiscent of this one.
B