90° and 38 % humidity was just right for a little deck time with with my favorite glass and what I prefer to fill it with (no other beer shall taint this glass) and this 55 gram Italian made Dunhill.
All of this made possible by
@Hurricane Jack
with his generous gift of the PBR glass.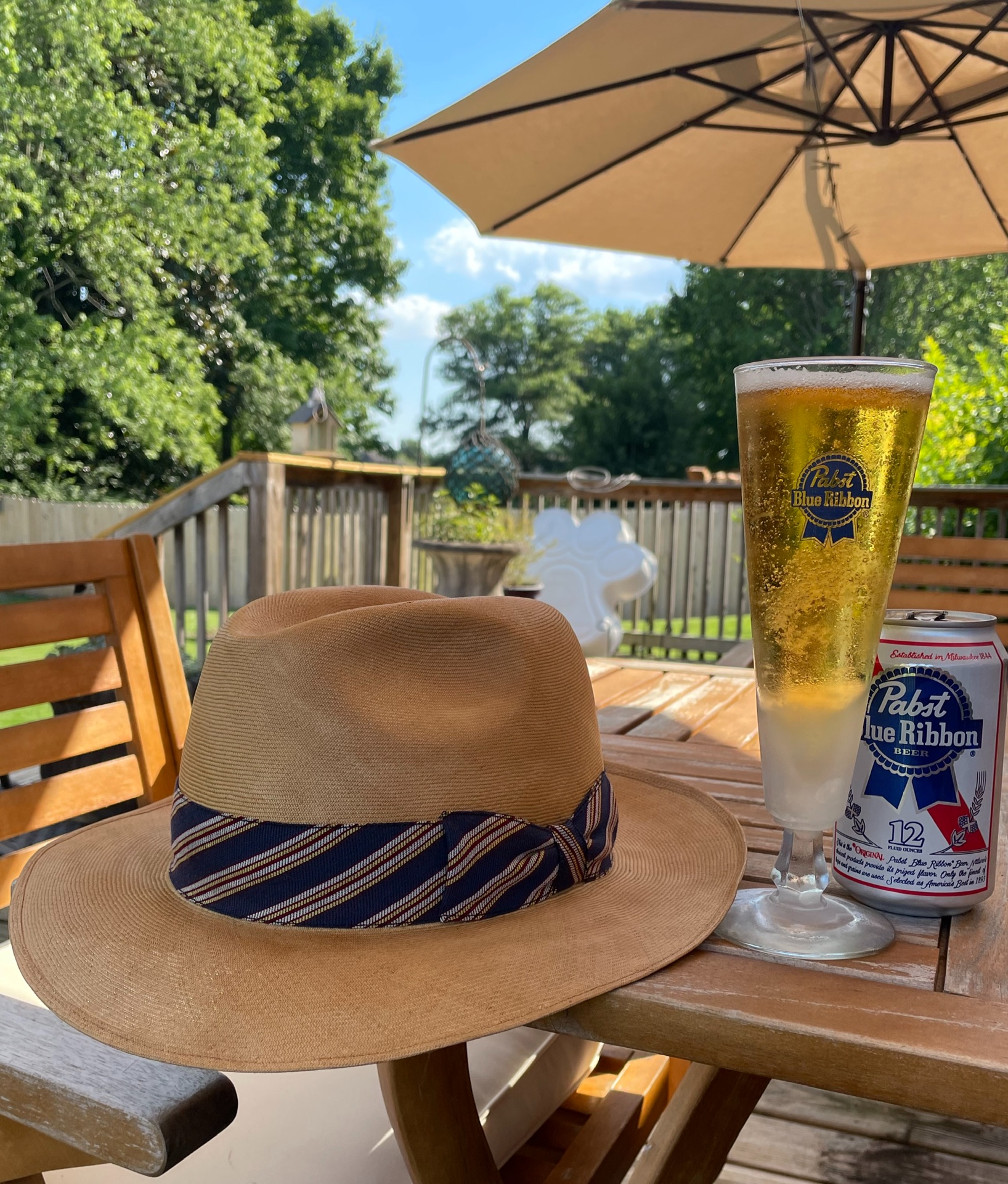 A closer view.