Following the rules last night.
I think I broke all my rules last night.
Yesterday was a great day for a Stetson One-hundred for TGIFHH & some Tex Mex. Since I drank Sol Mexican Lager for a change of pace last wk I decided to revisit Pacifico this wk.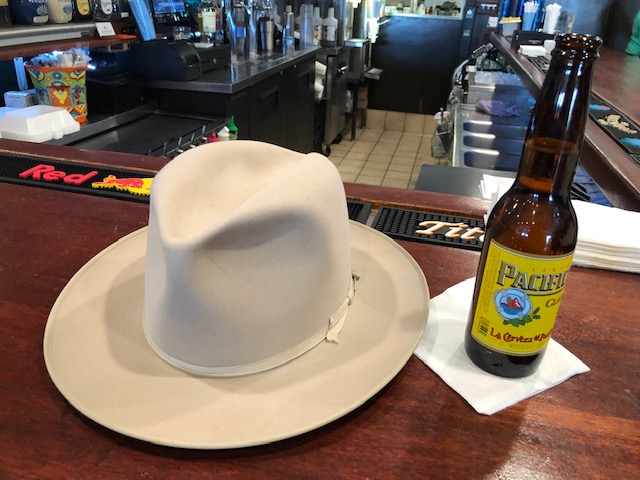 I had forgotten just how thin & watery Pacifico is so I had to switch to Dos Equis Lager after just one.
Later I tried a double pour of Teremana Reposado Small Batch Tequila (owned by Dwayne "The Rock" Johnson). Some agave, medicinal alcohol, some vanilla on the nose & taste but other than that it drops off pretty quick. Being Small Batch there is the chance there won't be much consistency from Batch to Batch. I wouldn't buy a bottle.
This is called a "Black Out". It's a Margarita made with Hornitos Blanco Tequila OTR capped off with a triple shot of Hornitos Black Tequila. This is the black Tequila aged in a new heavily charred Oak Cask, not the coffee infused black tequila. Quite the contrast between the strong musky black Tequila & the regular Margarita with its touch of sweet juices.
Finished up the night with a shot of Hornitos to cleanse the pallet of the black Tequila taste.