I remember seeing a pic here on the lounge of a hat shop that had hanging lamps with hat shades throughout. Can't remember the name of the shop, tho.
I have a vague recollection a couple of pricey places here in London had them at a time. Probably made by the folks at Incube, who do two models, the "Innermost Jeeves", a bowler, and the Wooster, a top hat: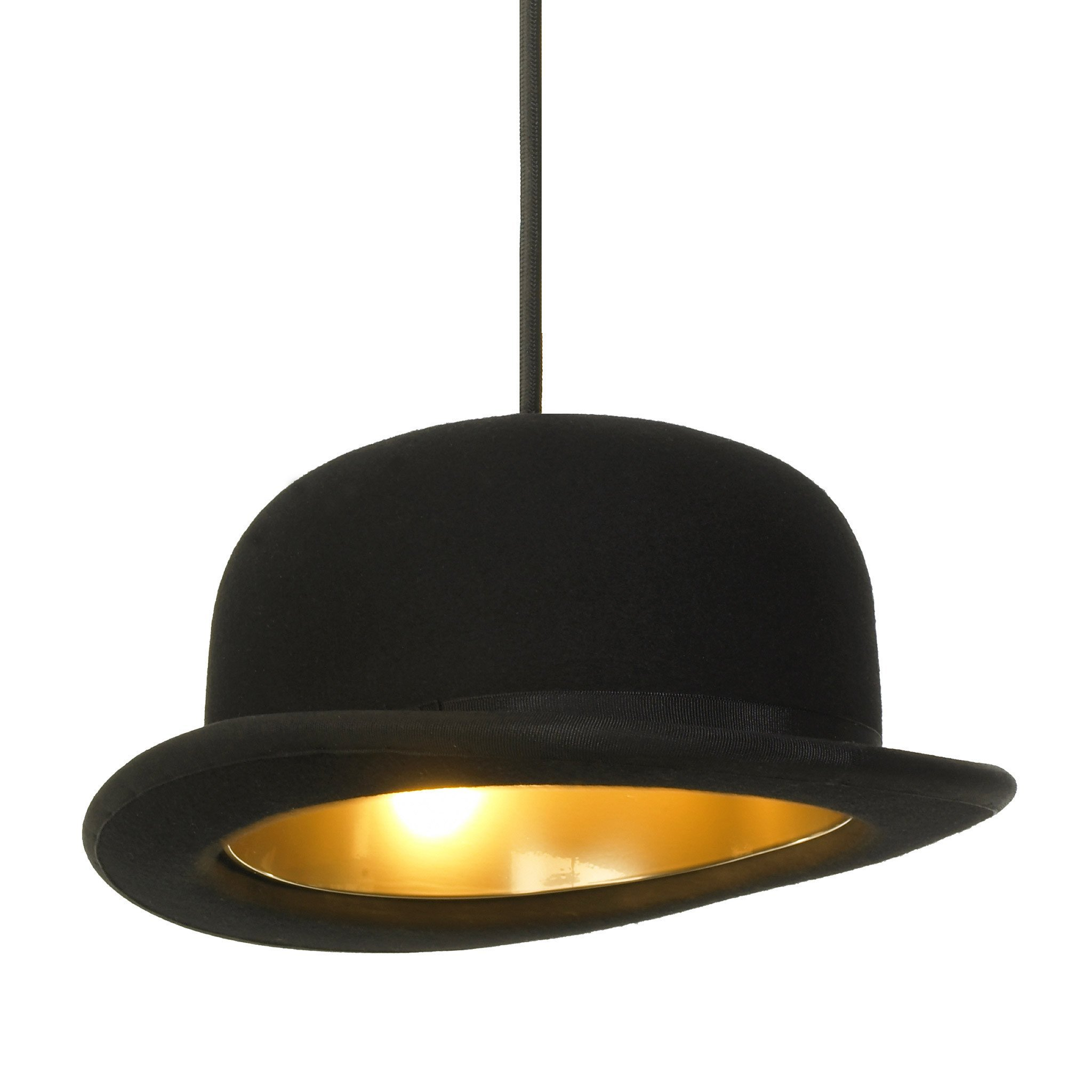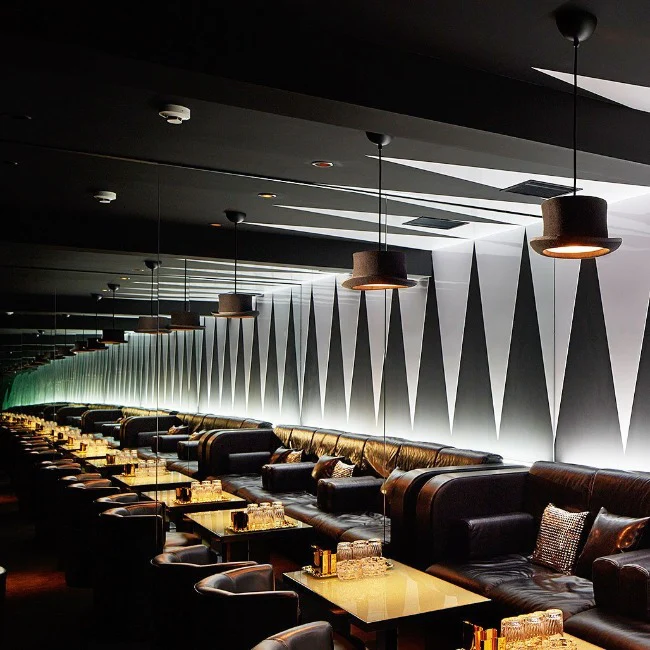 https://incube.co.uk/products/jeeves-bowler-hat-lamp-shade
https://incube.co.uk/products/wooster-top-hat-lamp-shade
At just north of GBP140 apiece, they're far from cheap - though if you fancy one, with the pound at time of writing at a historically low dollar rate of USD1.18, now is very much the time to buy!