Affectionately known as the Official Mrs

@GHT

thread, always a thrill to see your hats and bespoke outfits.
You are, Sir, like many of the members here, generous to a fault with your compliments. A warm thank you to you, and to all who are so complimentary about my gifted wife's sewing talent.
Yesterday I posted, in the what are you wearing thread, a shirt that I particularly like because although it's floral in that it depicts small ferns, it's a shirt that I can wear as a compromise when I don't wear a collar & tie, but don't want one of my fabulous, flamboyant floral shirts. Here's another look at the one that I'm talking about.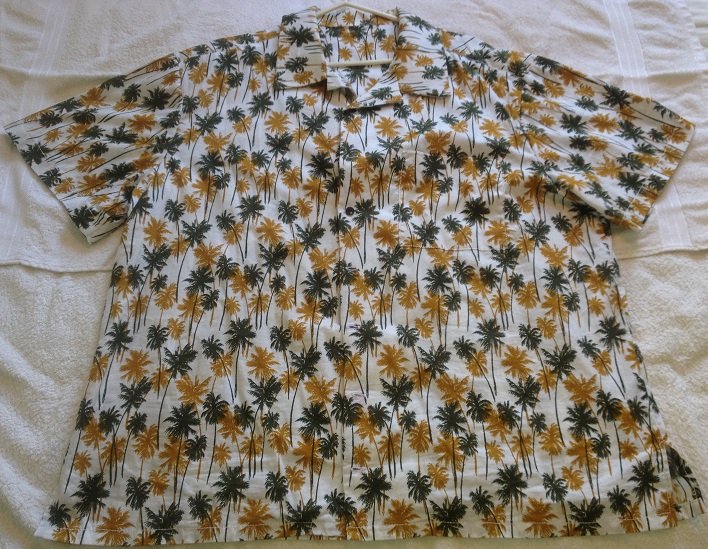 Last night I wore the shirt with my new bespoke, green fedora. Cheryl a milliner in Dorchester excelled herself when making this superb hat. It compliments Tina's shirt and vice versa. On the
What Are You Wearing Today
thread you can see the trousers that I wore. Tina made those too and the shoes are also bespoke made by Colin of
Colin Johnson Shoes.
The colours of this shirt are so versatile that I can wear my new nutmeg fedora, also made by Cheryl,
teamed up with the beige baggies that Tina made and Colin's light brown & white spectator brogues, giving it all a completely different appearance. Here's the shirt accompanied by both the green & nutmeg fedoras.