Hey all! I don't know too much about general vintage leather jackets (only flight ones), and have become really interested as of late in one style in particular. While I'm finding some results on the usual sites, I know I need (and want!) a lot more info and knowledge to narrow and inform my searches. And it's just cool learning about this stuff
.
A bit ago I posted asking about one jacket in particular (from
@ton312
), whose pics I'll repost here in a sec. I'm adding to it a few more I've gathered. At the end, I'll go over all my observations and the features I'm looking for and maybe you can help sharpen my search...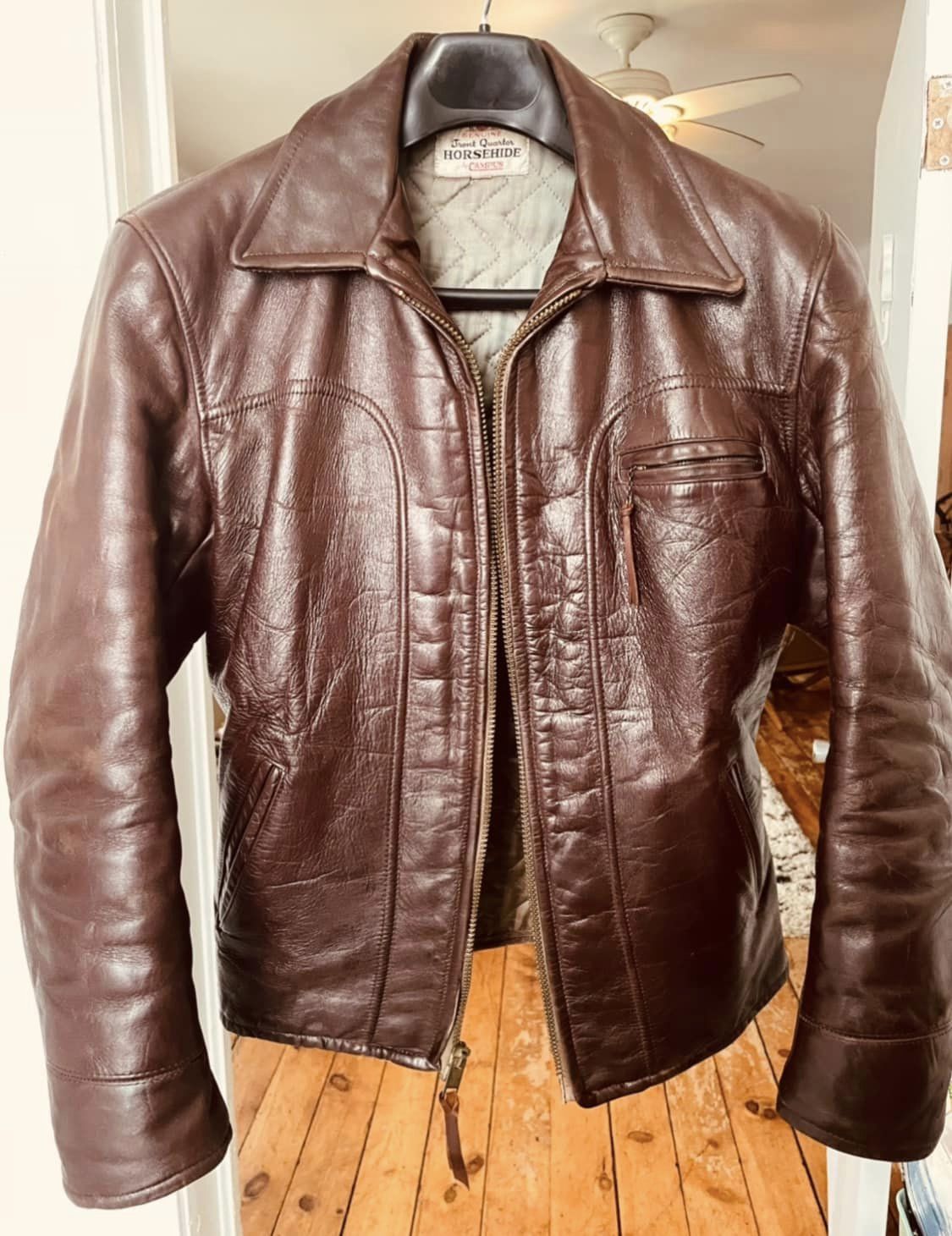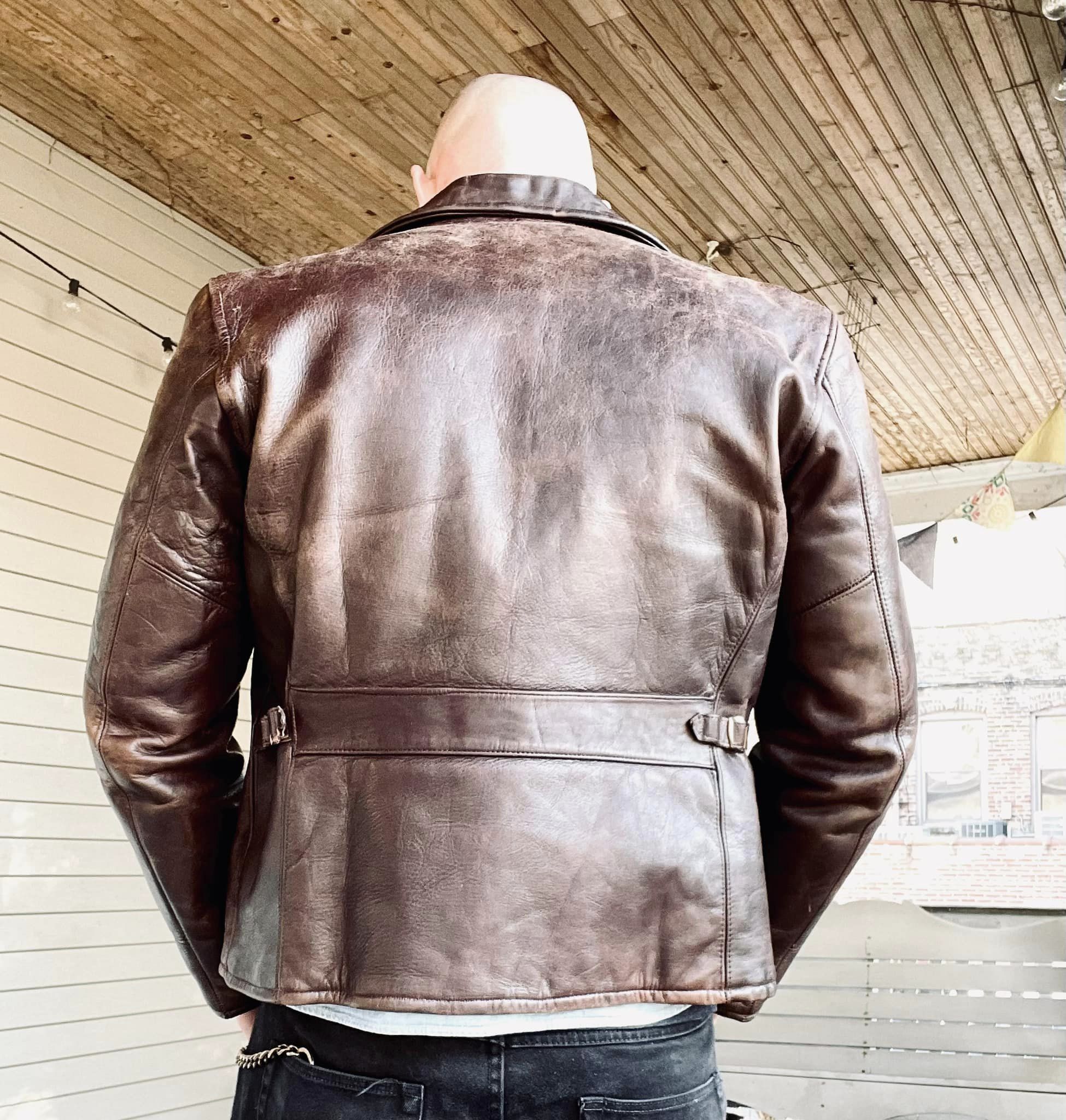 So here goes! The things I tend to like here are a short length (torso shorter than sleeves), a "standard" collar (no clue what to call this), this general color (I'm guessing I want horsehide, but maybe steer as well?), belt back, pretty clean lines/not too much embellishment (though I do love love love the lines on that first one). I think that's about it (so far).
Seems like Aero made a lot of these; maybe that's all I need to know. That first one was by Campus.
Anyway, any and all info you can provide would be really helpful- name(s) for this style, manufacturers to look out for, any info in general you think might help me, etc.
Excited about this first one. Glad to get your help!
Thanks!