I do not have a 7 1/2 head. If I did, I'd probably just keep the hat. My head is slightly bigger. I have a giant brain, apparently. When I put on the hat it doesn't feel like it was meant to be, sadly. And, as occasions when I might actually wear it are infrequent, I can't justify trying stretch or reshape a vintage hat in this condition. In that one sense, my head is classier than Kim Karashian's ass.
If you fold the leather sweatband down there should be a paper label on the felt covered by the leather that will have the whole size. The label is usually close the the back or the hat where the seam of the leather sweatband is. You might need to move the satin liner around to see it. It is either a size 7 1/2 (large/XL) or a size 6 1/2 (Extra Small). I'd bet it's a 7 1/2, but that label will tell you for sure.

Your hat is a St. Regis which is a popular homburg. They don't normally sell for as much as much as fedoras but there is certainly a market for it if it's a size 7 1/2.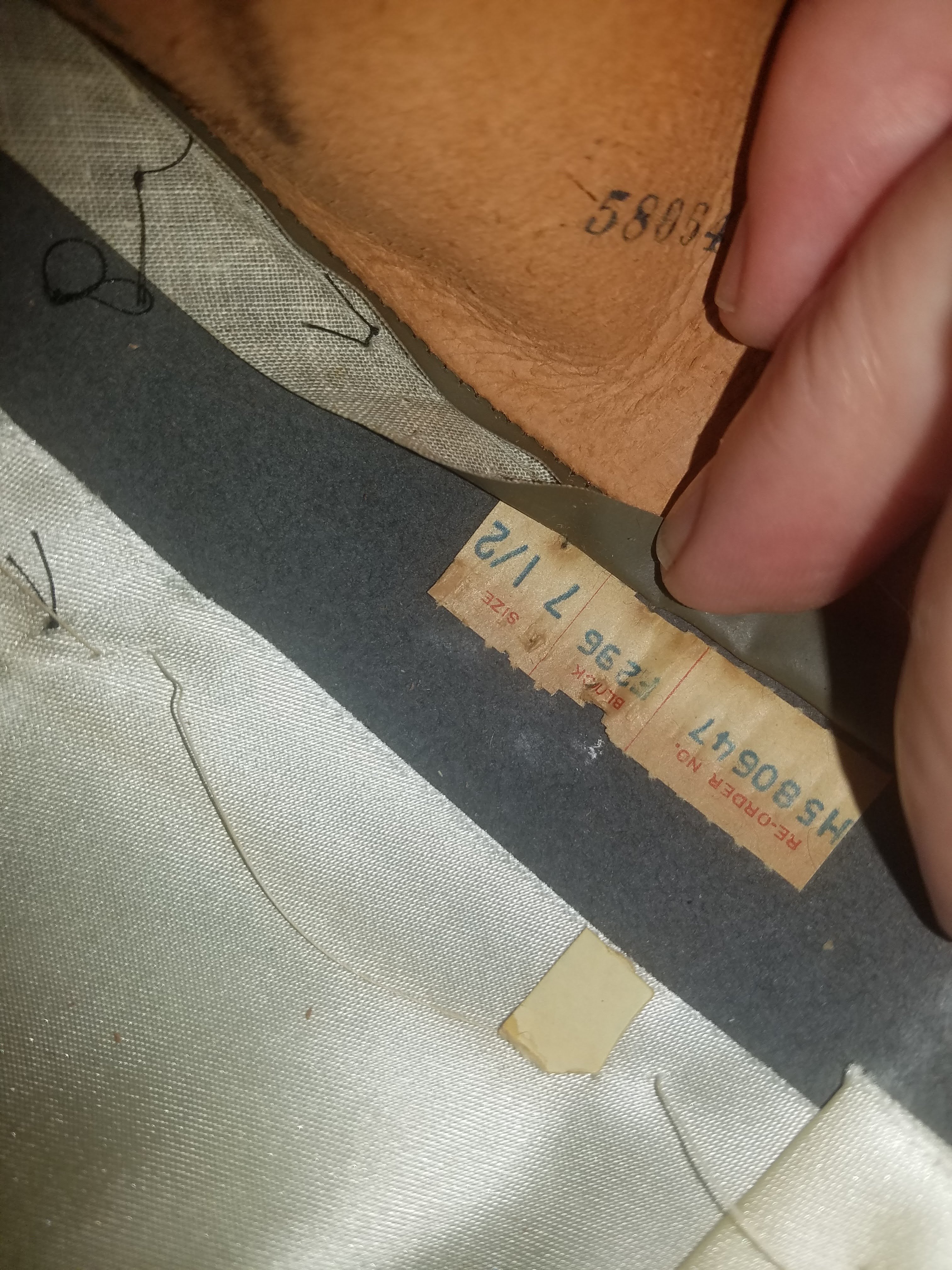 I had a closer look today and found the tag. It was really tucked up there. Definitely 7 1/2. Does the info and format of this label also give a clue as the period it was made?