My Mail is Forwarded Here
Hello fellow Loungers:
I received this jacket from Tony about 10 days ago (4 weeks after ordering), but was on vacation and did not open the package until today. I am thrilled. I did not know one can make a jacket of this quality at Hercules' price point. The hide is the star of this jacket. Substantial (the jacket size 40 with 25" back length weighs 4.75 lbs), with waxy finish and brilliant russet tones. Tons of character in the hide. Wonderful leather smell. I handled Shinki recently in Japan and this slightly waxy and substantial hand reminds me of Shinki. I know this is a high compliment but so be it. The wool liner is substantial, too. I am not expert enough on stitching to comment, but it is good enough for me. On to pictures - I hope they give Tony's product justice. Please ignore the reflections (wet look) on the fit pics - they are due to flash (otherwise the pics were too dark). The first three pics are more representative of how this wonderful jacket looks in the wild. Please feel free to ask questions - I can post better fit pics later.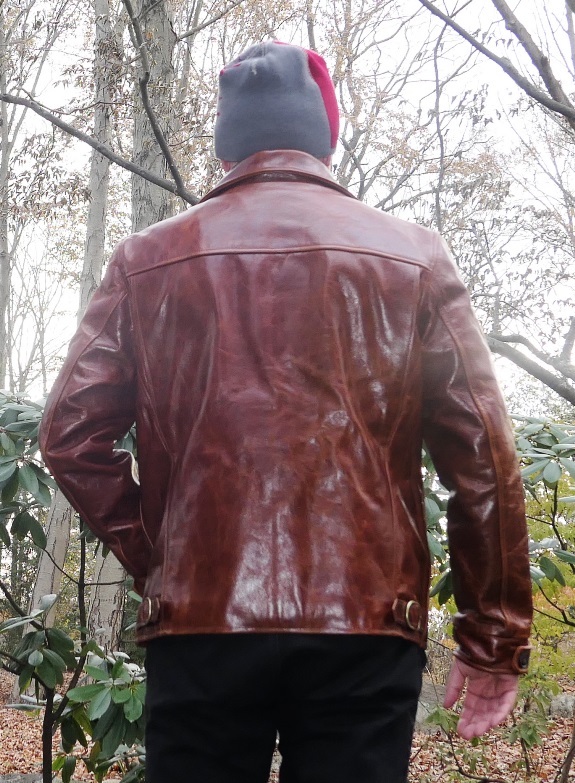 Last edited: