A common thing that happens to me is that Facebook will serve me ads for fly-by-night Shopify dropshippers. Most of the time these are pop-up scam artists that buy a domain and setup a fake store with stolen pictures, and try to rip as many people off as they can until they get taken down by the credit card companies.
I don't buy from these merchants if they look sketchy, but I do sometimes try to identify the original merchants that they stole the images from, to see if I can find an item that looks good.
I'm looking for these pants, which were advertised by a fraudulent shopify store called Menily, aka FineYoYo.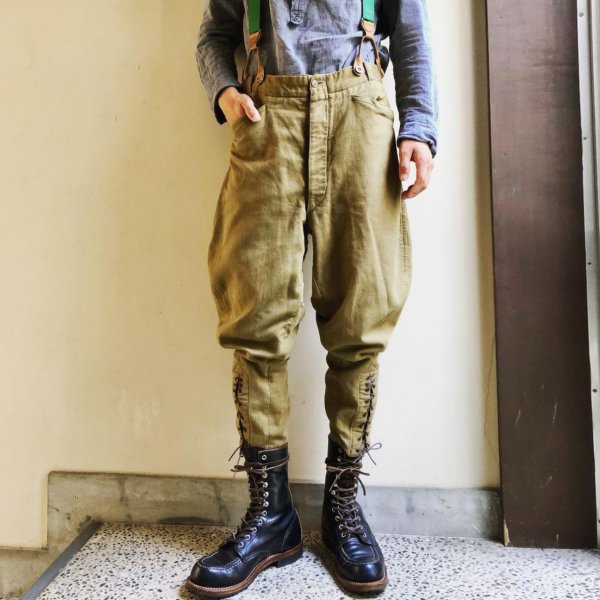 Google Lens reverse image search found the image only on Pinterest, which I traced back to a site that apparently no longer exits called Soinyou.
Soinyou's domain name trips my warning flags as yet another fake shopify site, but their server doesn't provide a valid HTTP response.
I haven't been able to track these down anywhere else -- aliexpress, yahoo japan, all came up empty. I'm wondering if anyone might be able to identify them.
Thanks in advance.