I haven't handled the RMC one but I did handle four 60 / 70 Levi's Shorthorns. The suède Levi's used back then was very substantial, somehow it feels more solid than Levi's current day offering. Construction quality was good but compared to the RMC the stitch count was lower (one isn't better than the other).
When it comes to character vintage jackets have the edge of course, the rmc has 0 character. But the problem with vintage Levi's is finding one in your size. I owned four and each and every one of them was either too tight or too short or a combination of those.
Oh and by the way, those levis jackets aren't roughout, they're suède.
RMC stitch count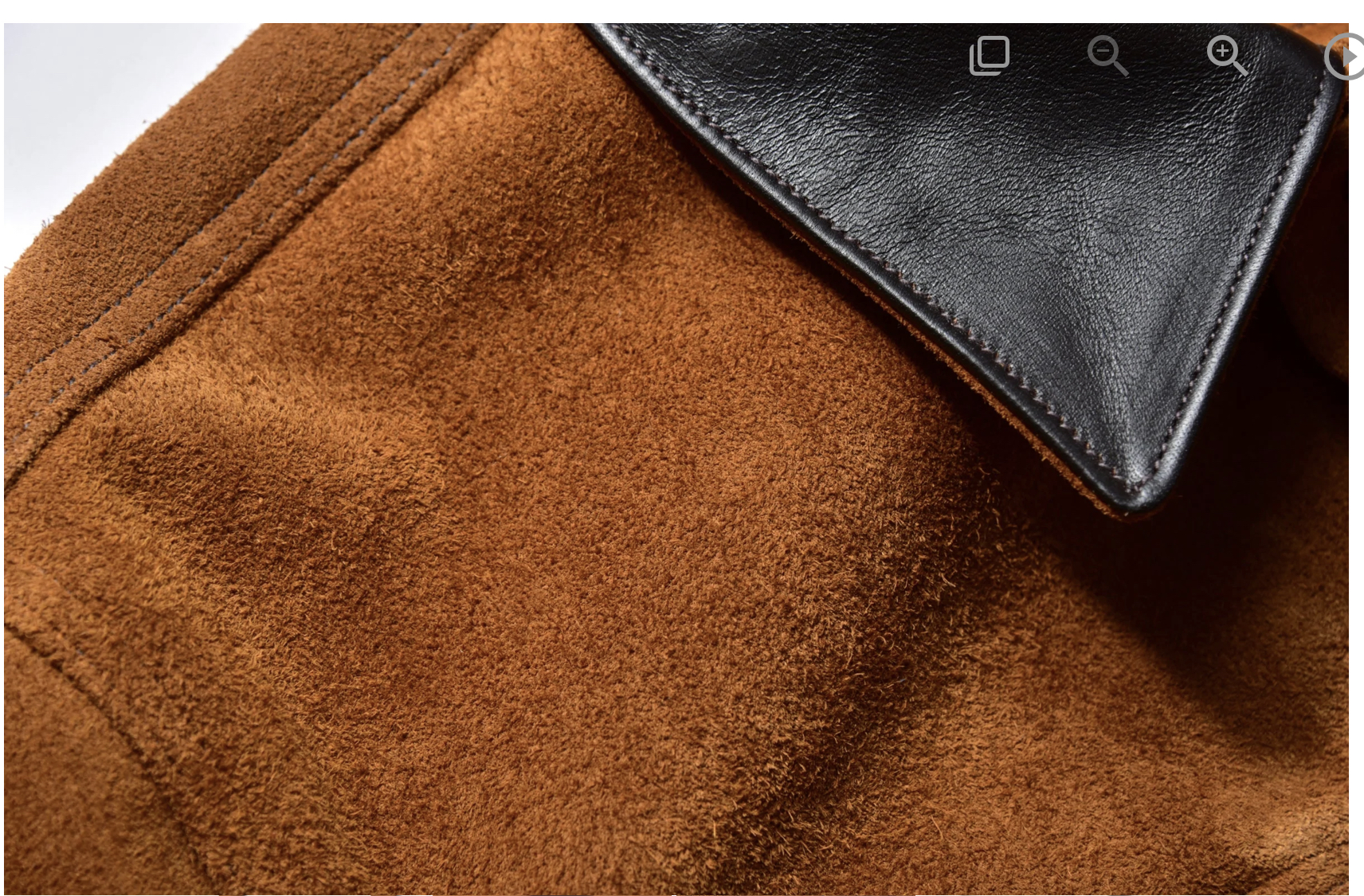 Levi's stitch count
How they fit me