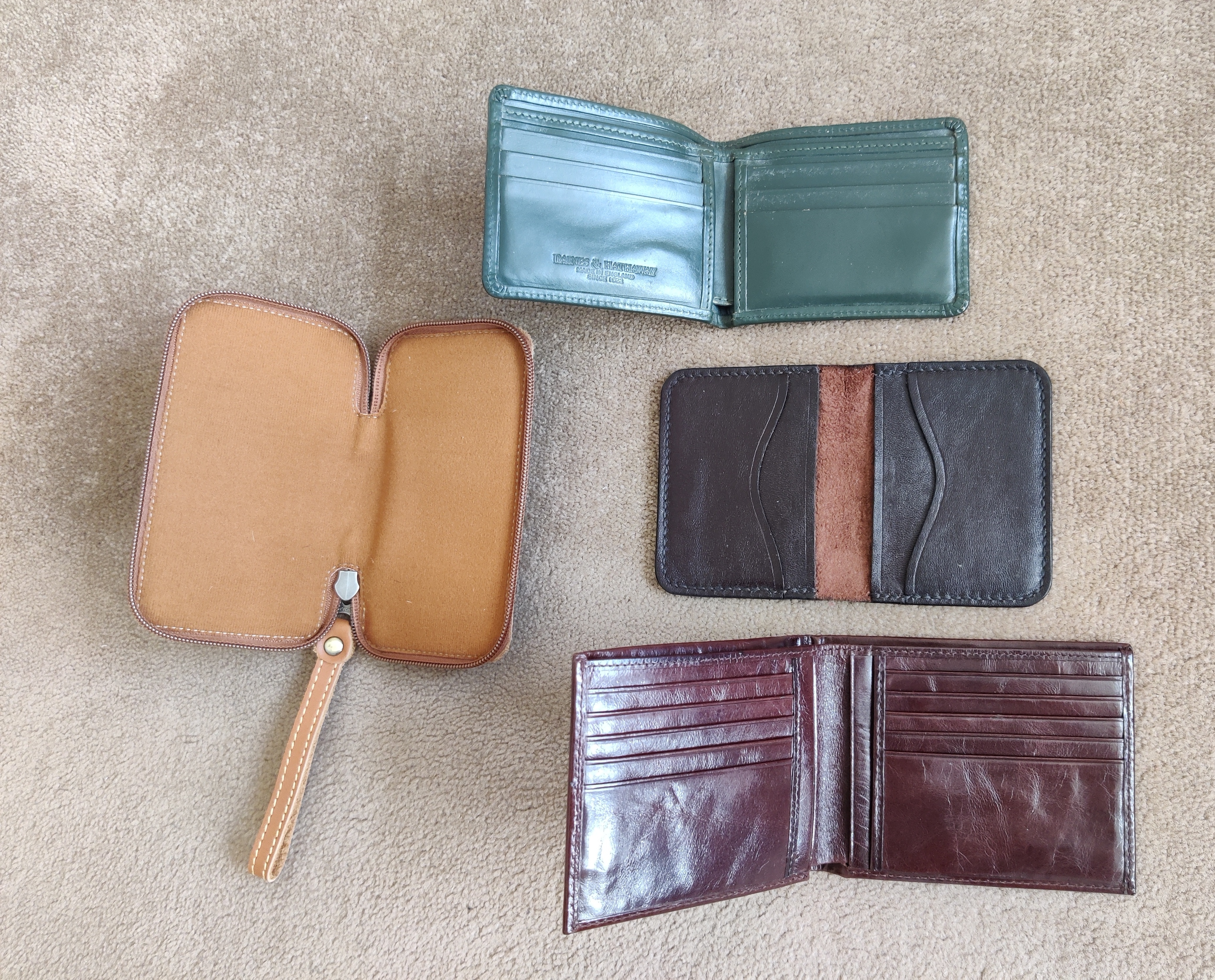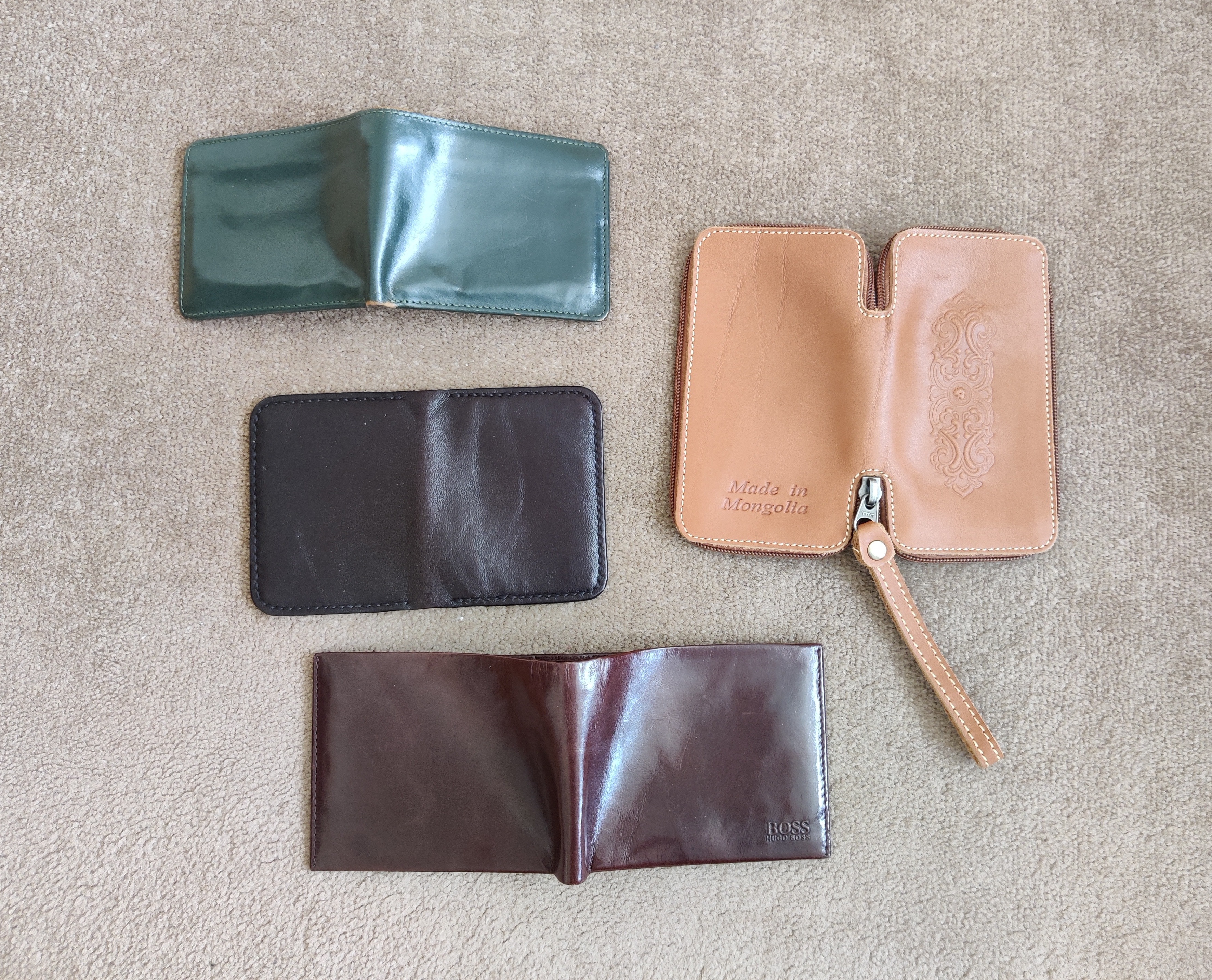 The one in British racing green bridle leather is by Daines & Hathaway and has been well used by me. I think they're around £110 new at the moment (check the site). This one has plenty of life left in it and can be yours for £25 plus shipping. Payments by FnF on PP plus..
The card holder that looks black is actually dark brown Shinki horsehide. It was made with leftover leather from a jacket I commissioned. The jacket has gone too, but it's a spray finish with another colour underneath that will eventually show through with enough wear. As you can see, I haven't got there with it yet, though it is used. Asking price is £36 plus the shipping via FnF on PP pls.
The tan one is in Mongolian horsehide. It has a YKK zip, is very well made, and has never been used. Idk what that was originally intended for - maybe for phones before they were as big as they are now - but obviously a buyer can use it as he likes! Asking price is £36 plus shipping via FnF on PP pls.
The Hugo Boss Sienna wallet in rich chestnut brown kangaroo is the jewel here. It has loads of pockets and the kangaroo leather is gorgeous. I've stored this one for a good few years but never used it. It still has the original box and is, in this leather, basically a wallet that will last you a lifetime. Asking price is £65 plus the shipping, payment by FnF on PP please