I have looked and could not find anything aside from some general info on the Mackinaw jacket, but I would like to discuss common wool coats vests and jackets of the rugged variety ( ie not formal wear ) in general.
I have really been Interested in wool for quite a while, and it seems much more affordable so I imagine more wool than leather in my future.
I can't be the only one who likes wool jackets, pea coats and Mackinaws seem to get their own dedicated discussion but nothing for just wool outerwear in general.
This is the the first wool piece I bought since deciding to pursue my long standing interest in outerwear.
I don't know what Woolrich called it, but I'm going with Barn jacket.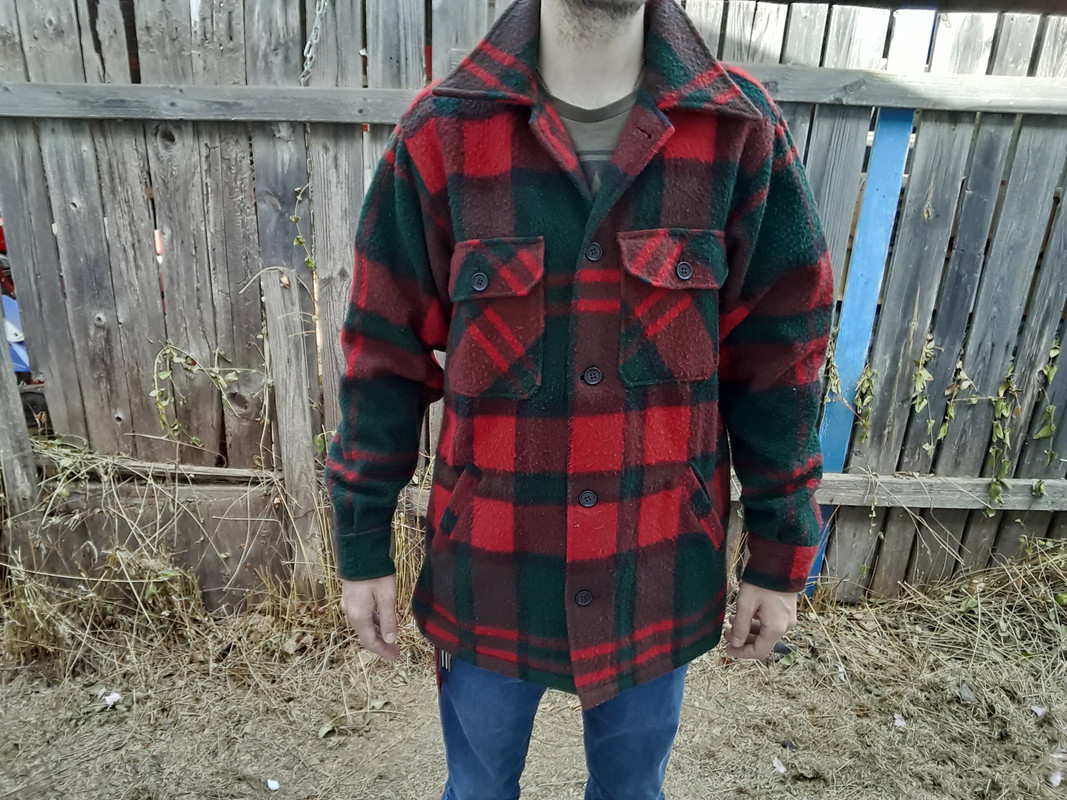 It was listed as a Mackinaw when I bought it a year , but that's a stretch if you ask me.
The length is about right, but that's about it.
Maybe I'm wrong and this would be considered a Mackinaw ?
Last edited: