Mister Freedom Campus: A nice jacket with both design flaws and construction defects.
The Mister Freedom Campus jacket doesn't need much of an introduction as many loungers own or have owned one. Its design is inspired by 1930's Cossack type jackets, which were unlined jackets with handwarmer or patch pockets and a shawl collar.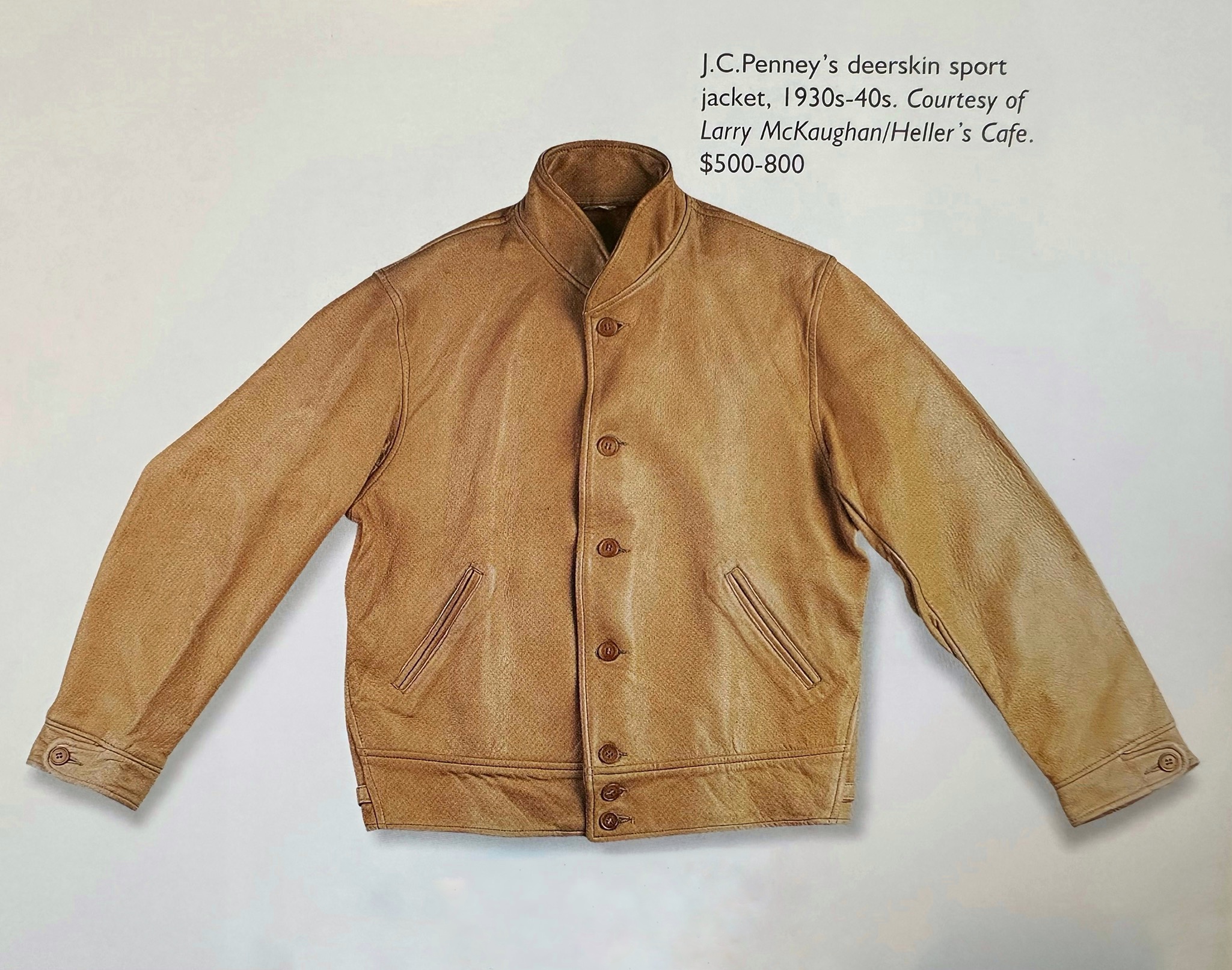 The jacket I'm reviewing today is coined the 'Stallion' which indicates it's the teacore version: black topcoat on the outside, natural color on the flesh side. Designed to be fast-aging.
I got mine from a fellow lounger who, judging by the lack of aging, didn't wear the jacket more than a dozen times.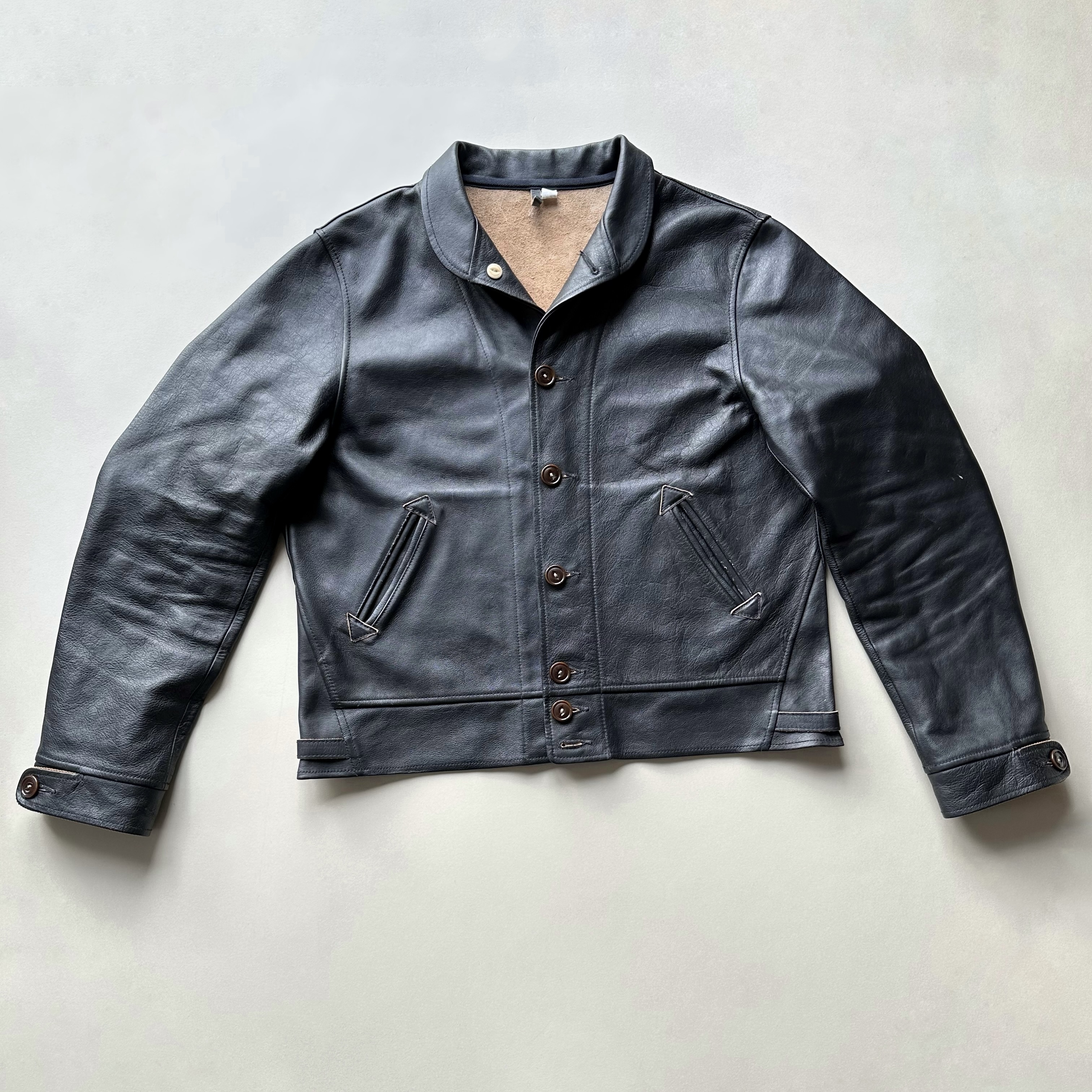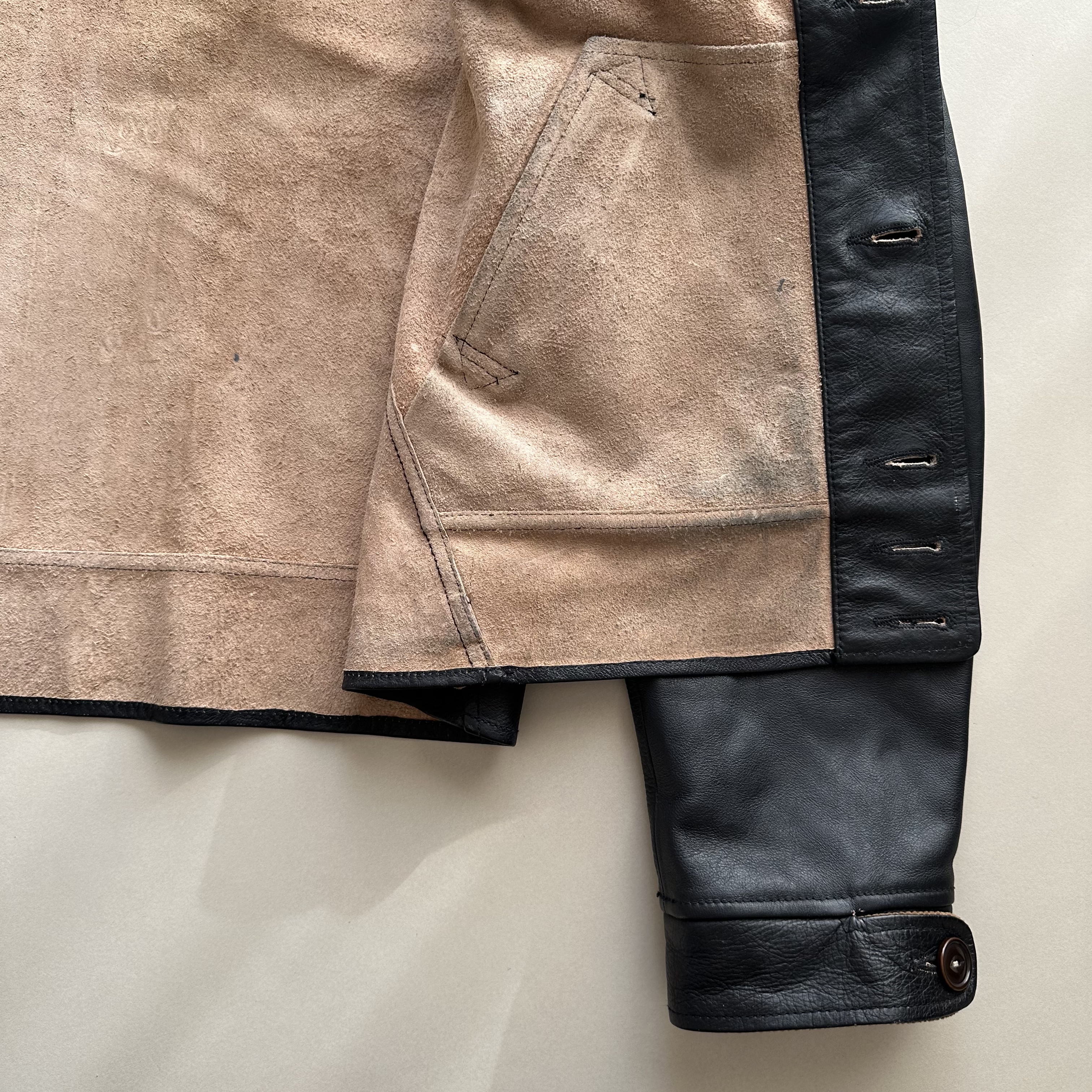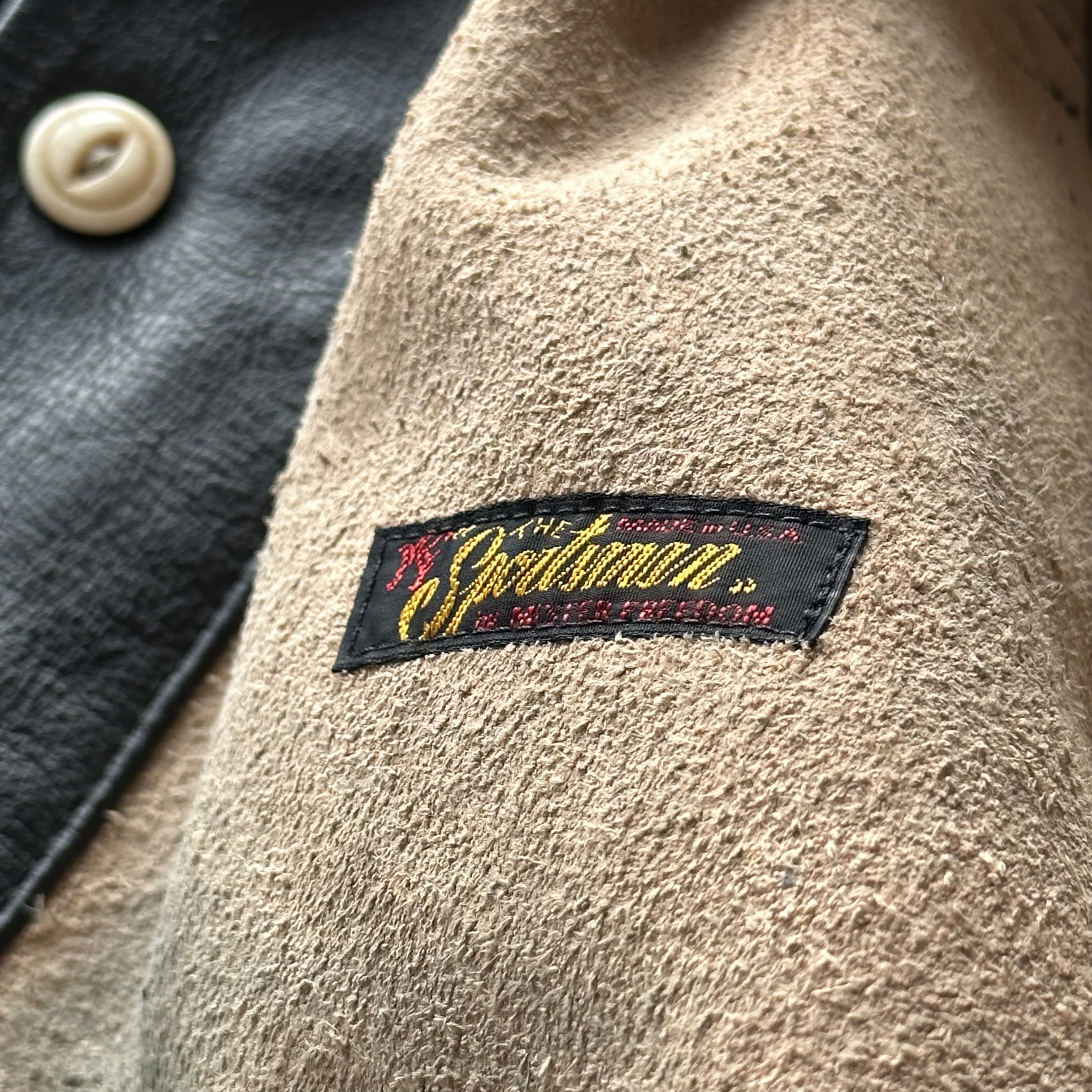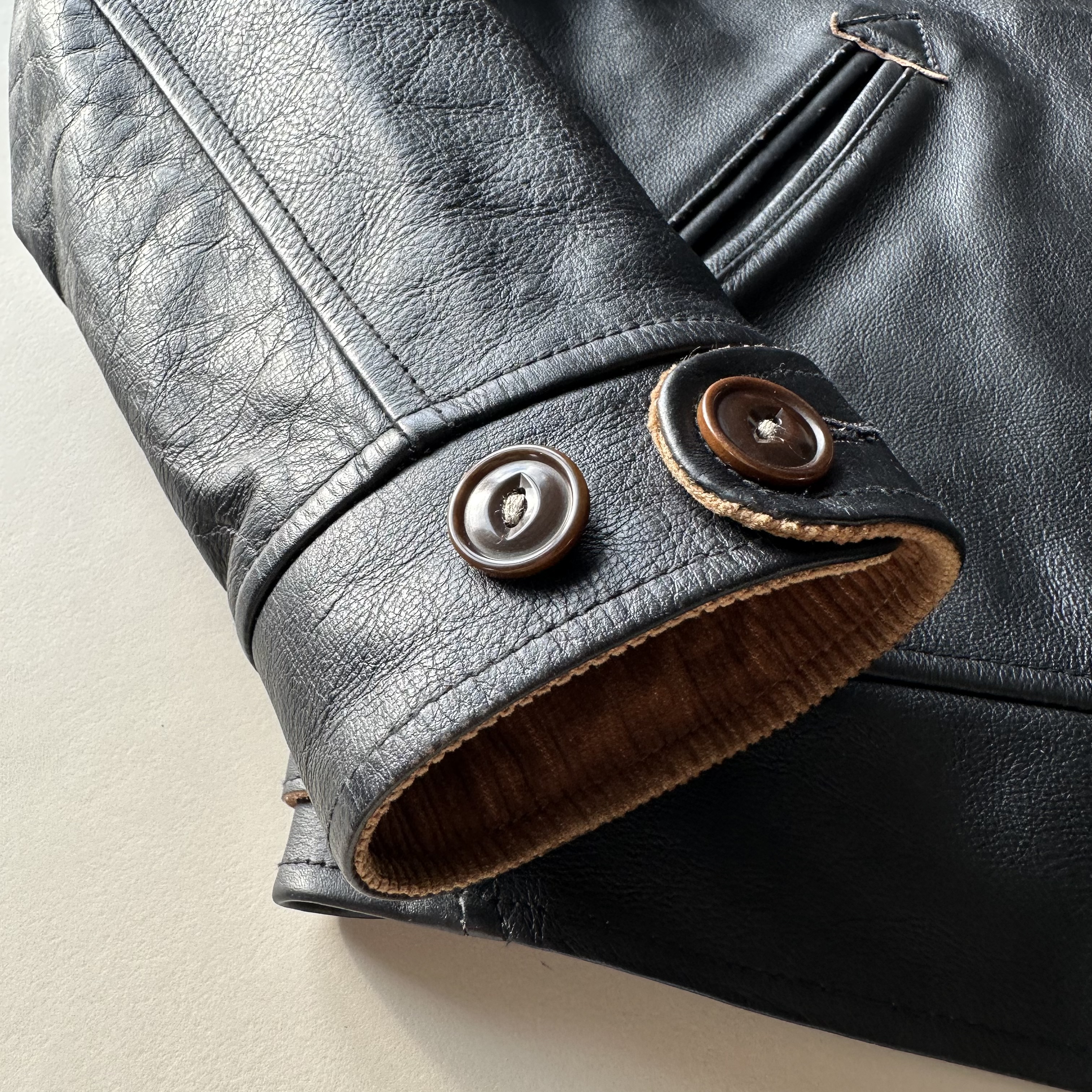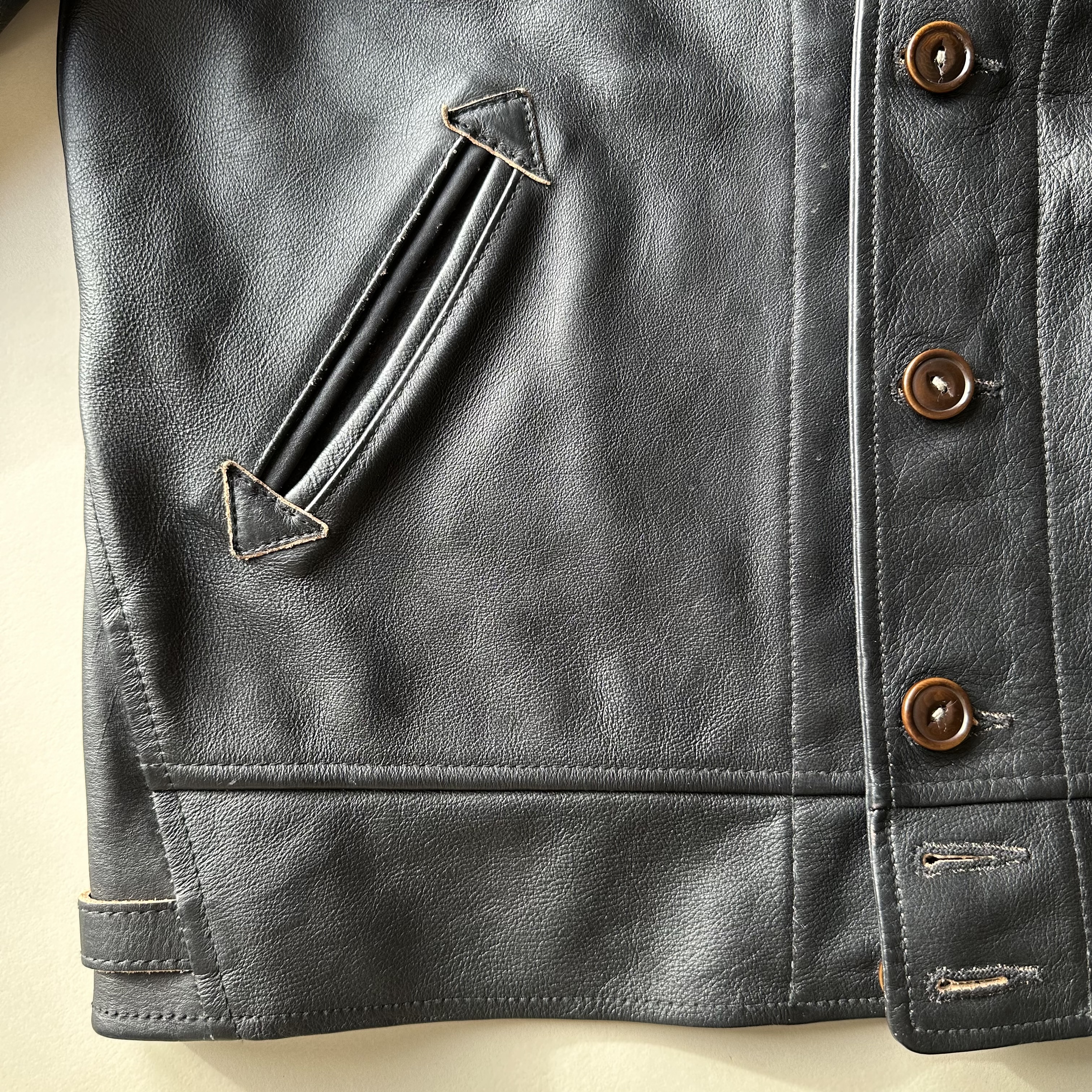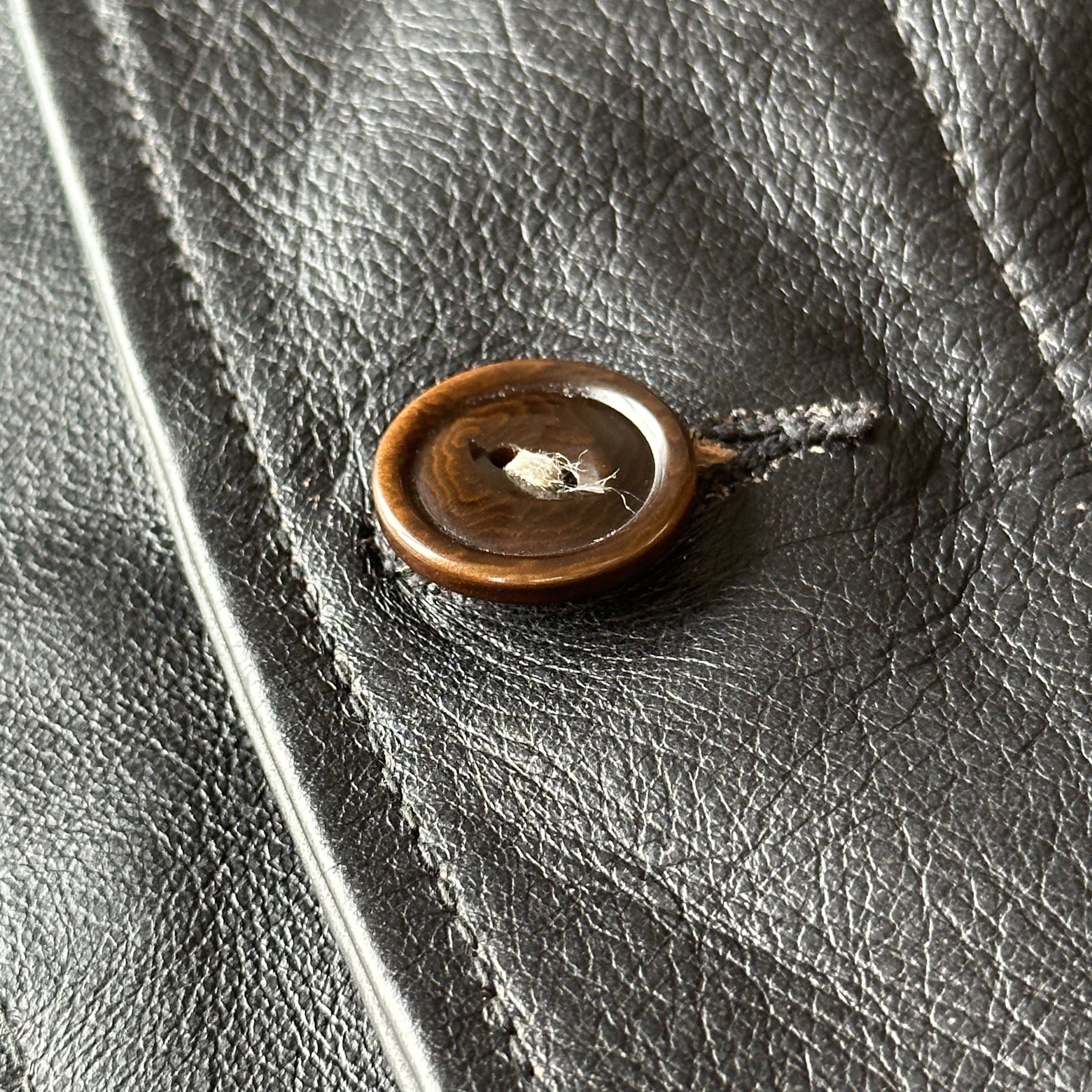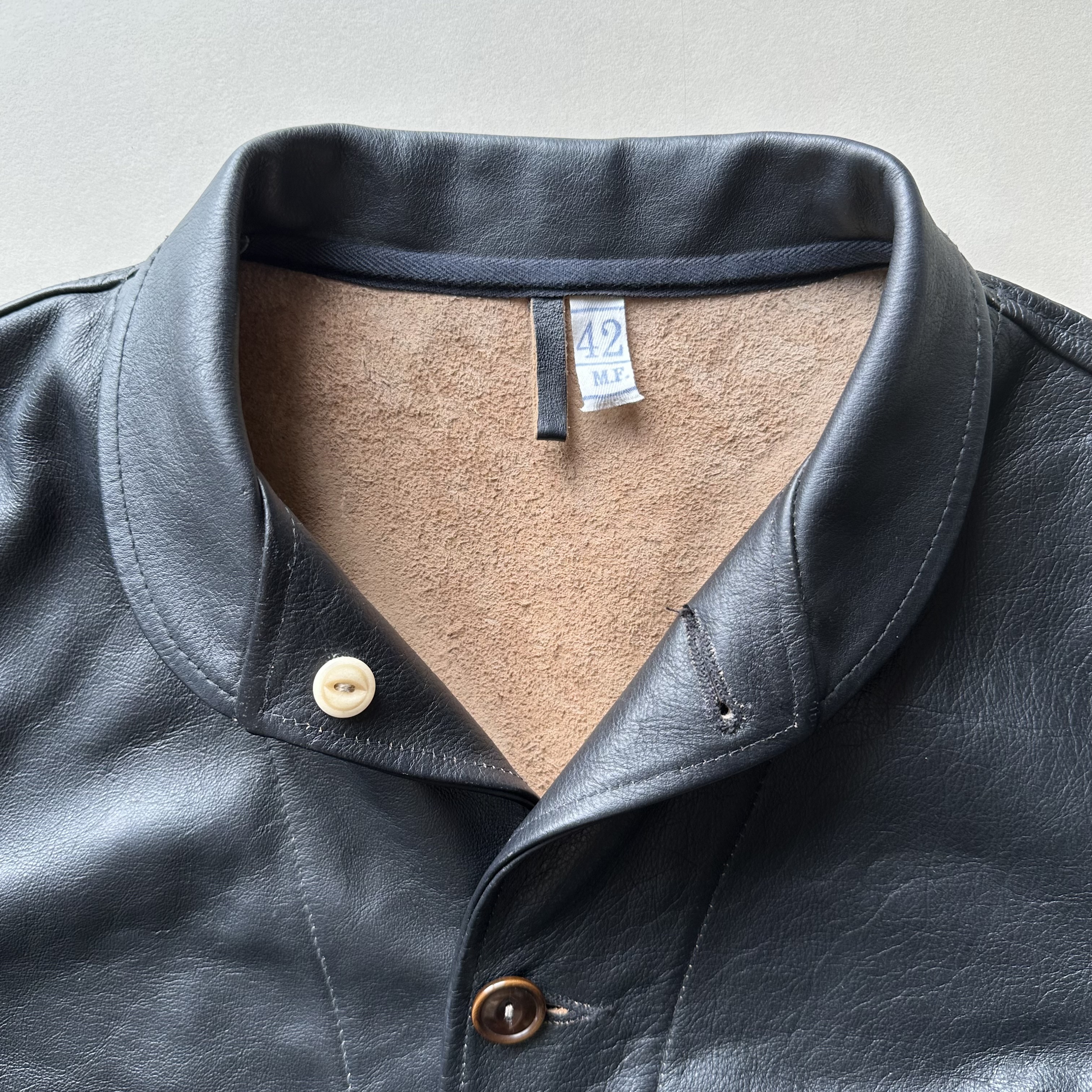 The pros
High quality materials. The leather is high quality full grain cowhide that's lightweight yet substantial enough to hold some nice sleeve rolls. The corozo cat-eye buttons are beautiful as the high shine brings out the color and shows the natural corozo pattern. The slider buckles are made out of folded sheet metal, not very fancy but good enough to do the job.
Stitching is neat. Nice and straight, no wobbling, no empty holes. Seams are flat and the edges are sharp.
Overall look. I love the rounded / relaxed shoulder shape and short body length.
The cons
The matte finish. The leather looks very matte and has zero color depth.
Weak button attachment.
Tiny button holes. They're entirely too small. The holes are smaller than the buttons!
Huge opening / bottom hem. 22" on a jacket with a 23" ptp.
Tiny handwarmer pockets. They're comically small, quite unpractical.
The matte finish
I've handled a lot of jackets, both new and vintage. This is the dullest leather I've ever seen. It's completely matte and has no color dept whatsoever. Next to other black jackets it almost looks grey. Not something I'd expect from a $1k jacket.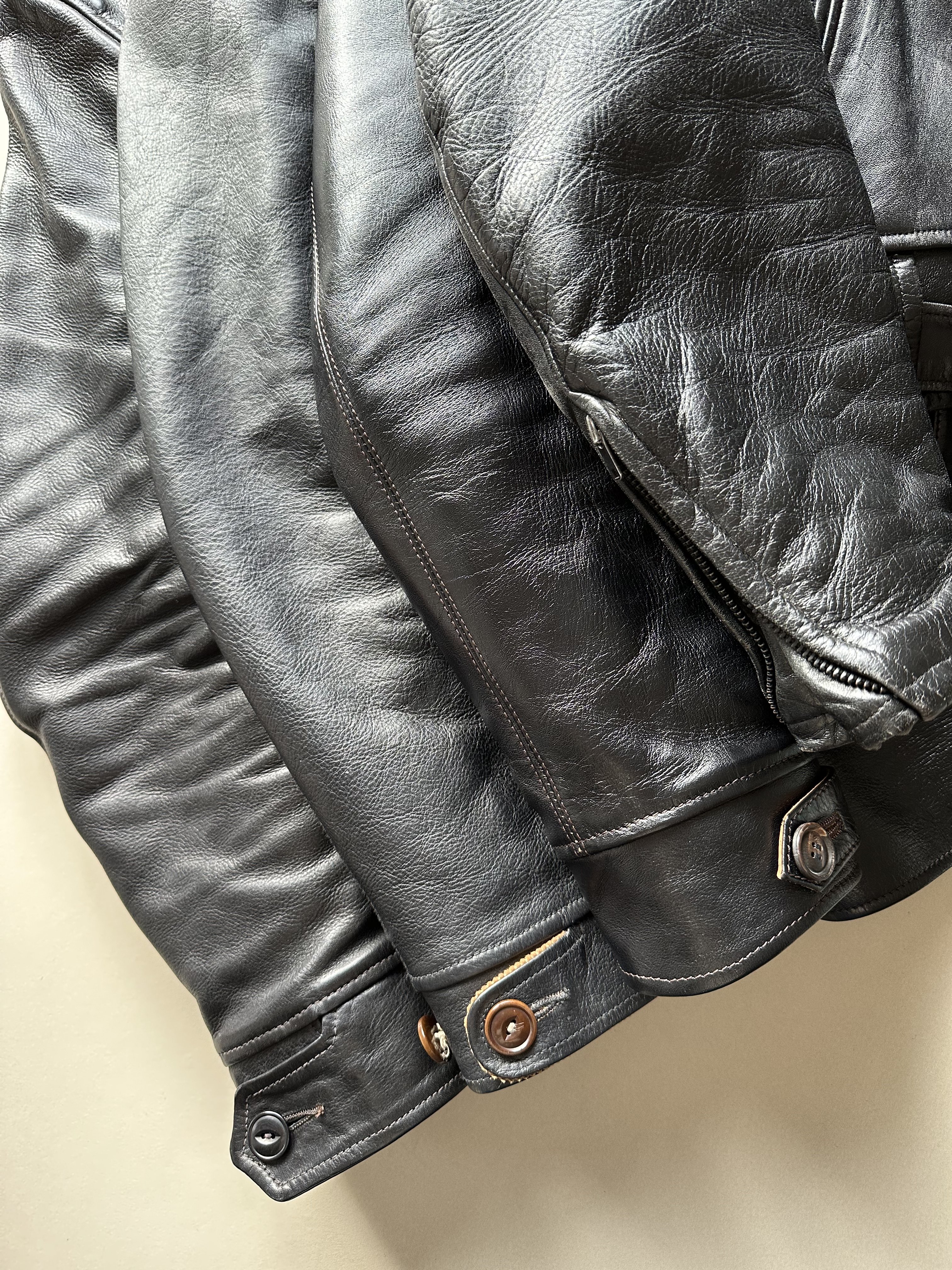 From left to right: ELMC Californian (vegetable tanned full aniline leather) MF Campus (Vegetable tanned pigment dyed leather) Double Helix Bounty Hunters (vegetable tanned pigment dyed leather) Windward mc jacket (chrome tanned pigment dyed leather)
Close-up