I'm getting deep into the closet to bring this jacket out for sale. I've owned this jacket for several years and it always brings positive comments when it is shown. It is one of the finest hides I own.

The wool lining indicates to me late 40s production. All the motorcycle jacket makers were moving to the new Nylon lining in the early 1950s. There is not makers/sellers label in the jacket, only this neck label proudly proclaiming " Genuine Top Grain Horsehide". You don't see that often.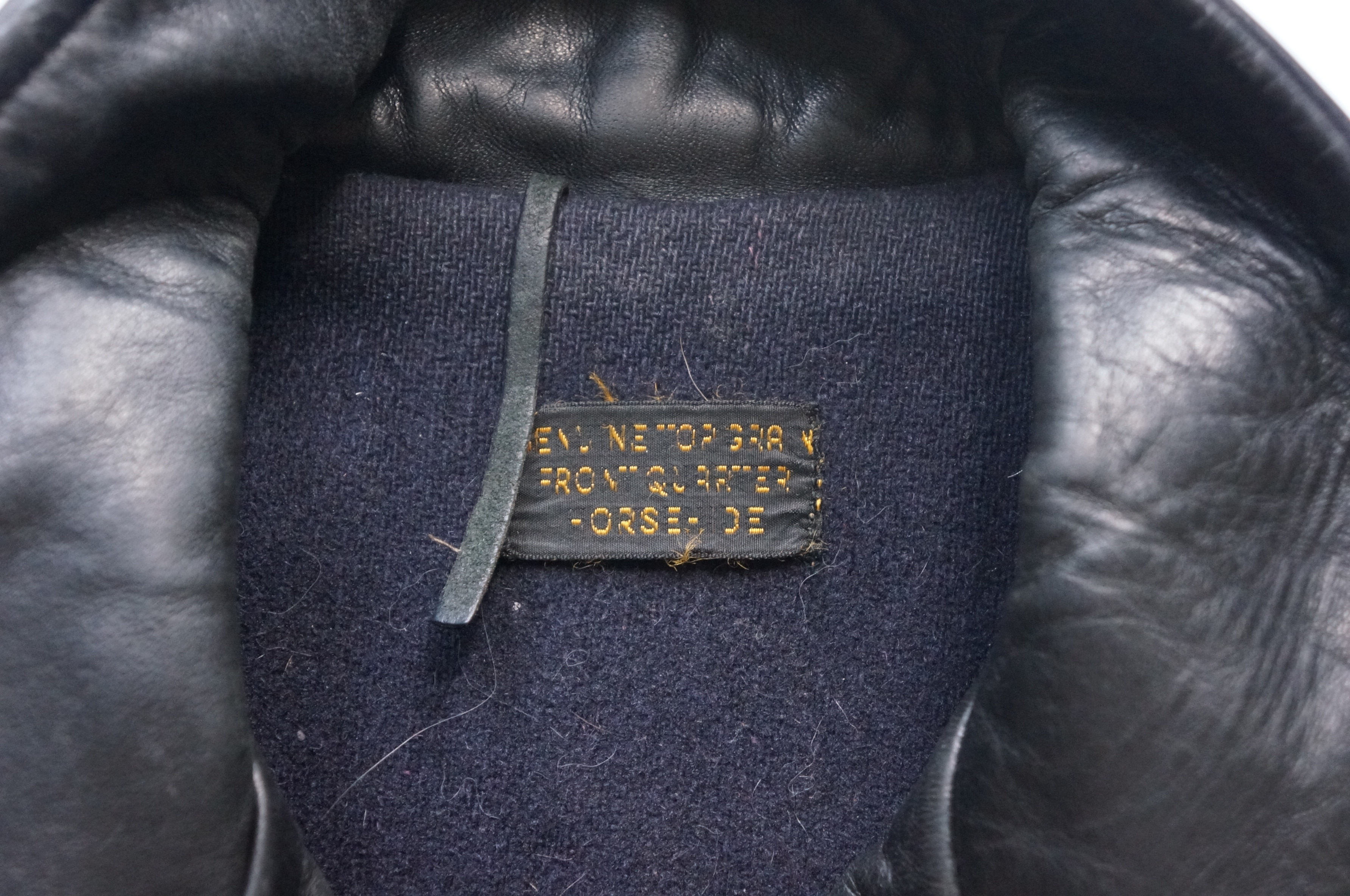 I sent the pictures to Dave Sheely who is a Monarch expert. I sent him many pictures of this jacket and another unlabeled police jacket with measurement. Dave was trying to get the underarm "football" correct for a reproduction jacket. This technique along with the French Seams indicated to him it was made my Monarch of Milwaukee.

I have one other guess as to the maker. Roughwear Clothing Company of Pennsylvania. The lining and label along with the robust leather remind me of a Roughwear jacket I owned. I suspect that Roughwear made jackets without their company label and logo. That was a practice used by makers to get their products in stores.

Regardless of the maker this is a very high quality Horsehide jacket in excellent condition. The main zipper has been changed and there is a small spot in the lining hem that is worn. That is about it for issues.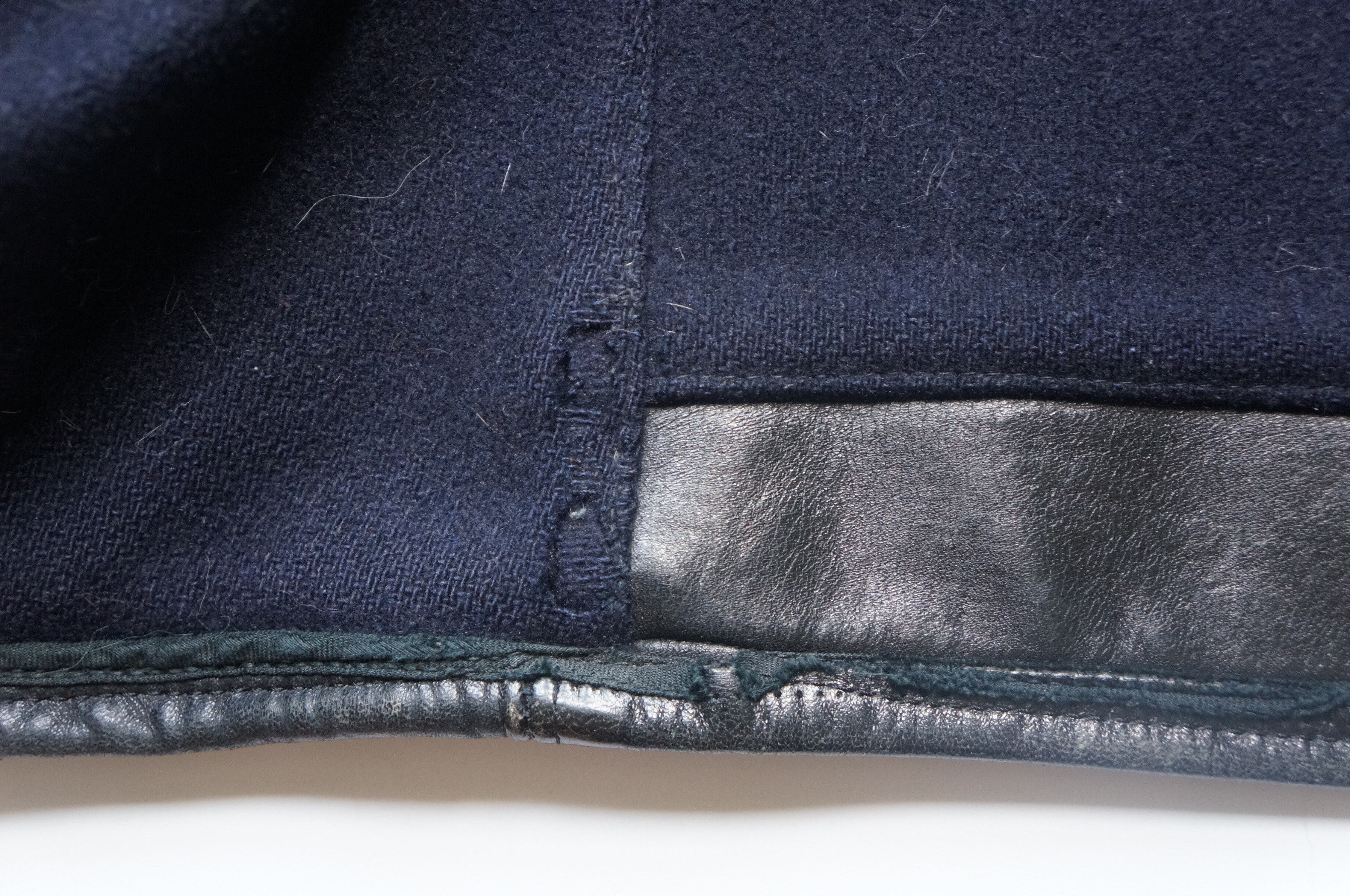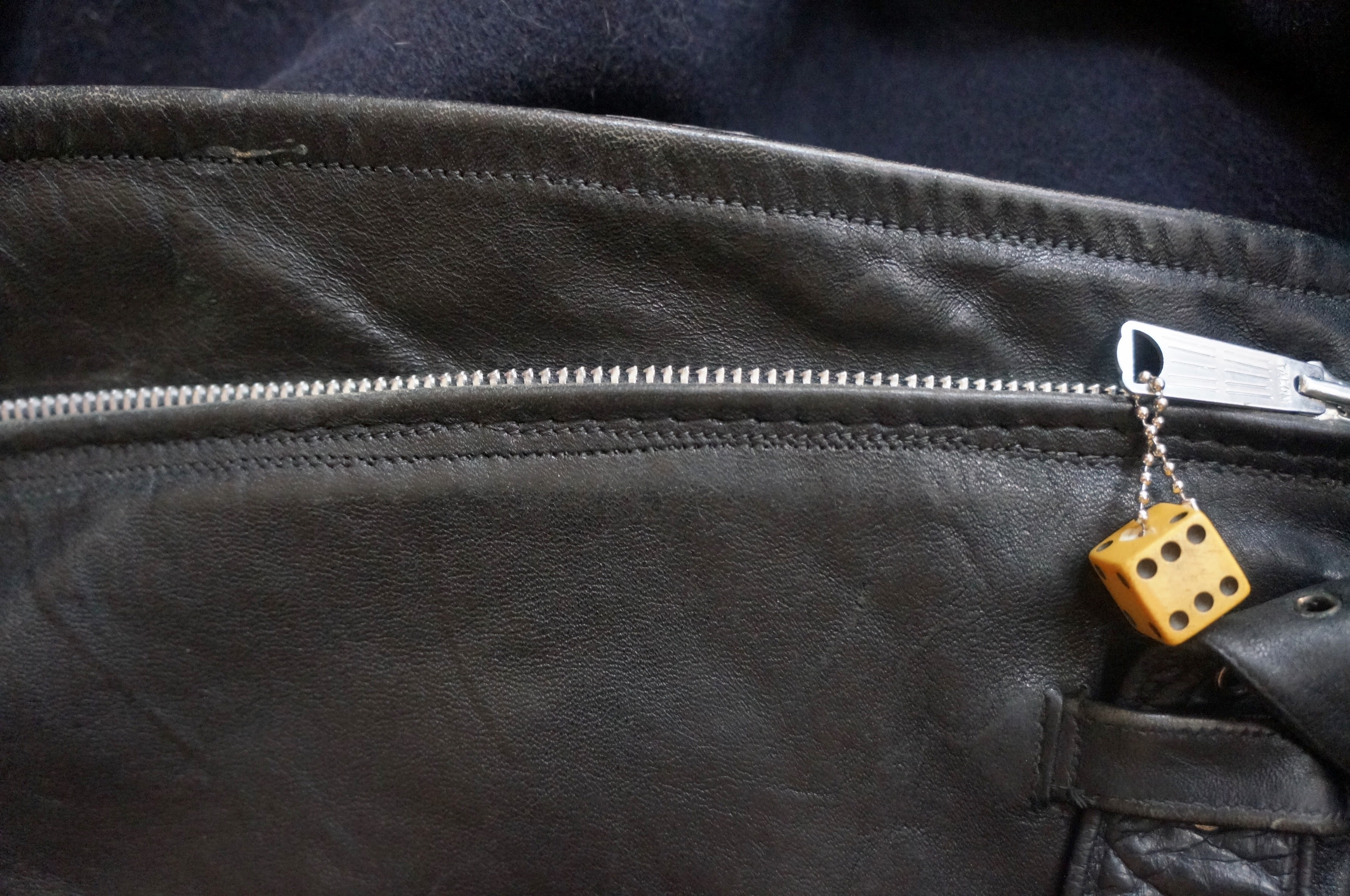 I own many Horsehide jackets and this leather is a good as any Horsehide produced today or yesterday. For fit is a bit longer than many MC jackets of this era. It does have the original size 42 tag.