I've had this a couple of weeks now and wanted to get a bit of wear into it. Ordered during the Grand Theft Sale I got the special deal going for the day only.
The jacket is basically a Thunderbay with sheep lining with a few little custom touches based on a sample I supplied for them to work by.
Those whom own one or plan on owning may see a few subtle differences to that on Aero's web pages. I know Worf has one and there are a couple of others including my original Canadian 'Cambridge' made example that this jacket is based on.
On with the show.
The hide is black Vicenza horse, the original may be front quarter but the label only mentions Horsehide.
Main zip is a standard nickel Talon with the puller on the American side rather than the grommet zip Aero use. The original is a Clix and runs on the British side but as this is not a historical replica I thought it would not matter as I am used to right hand pullers.
The natural fleece collar is gorgeous and looks perfect.
Worth every penny for those little extras.
Questions?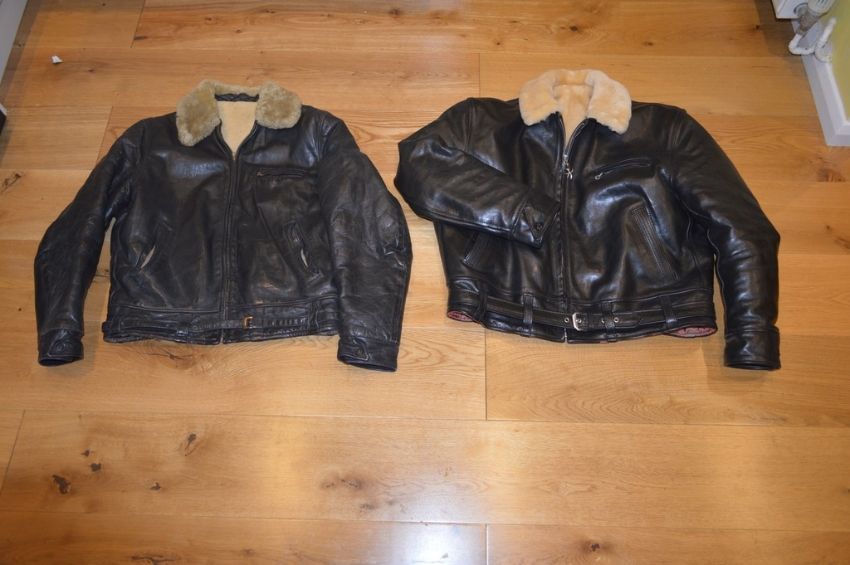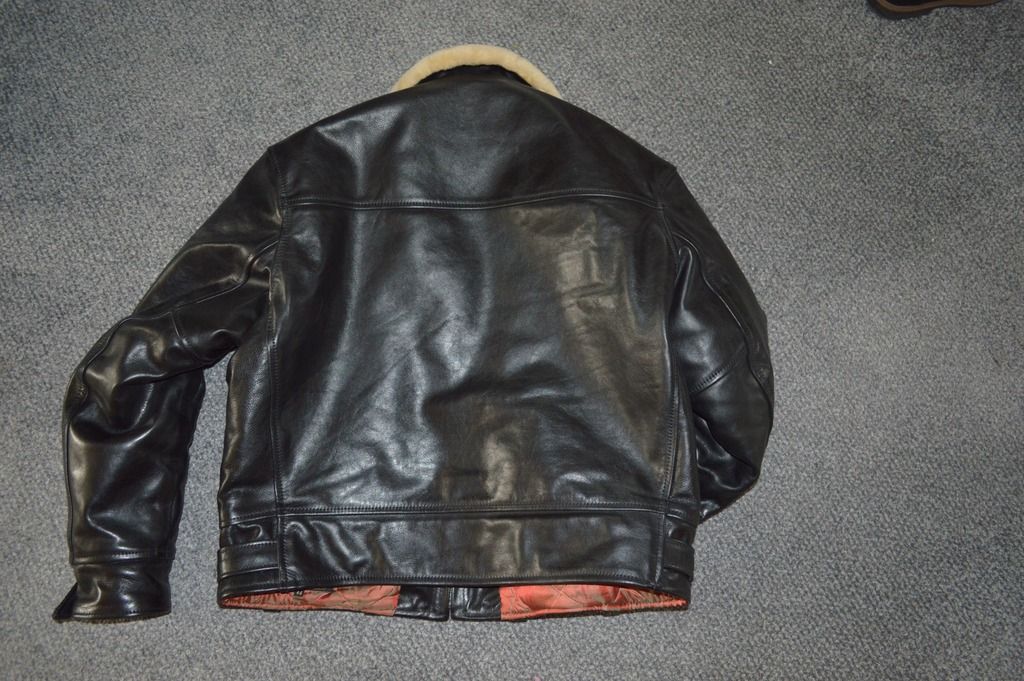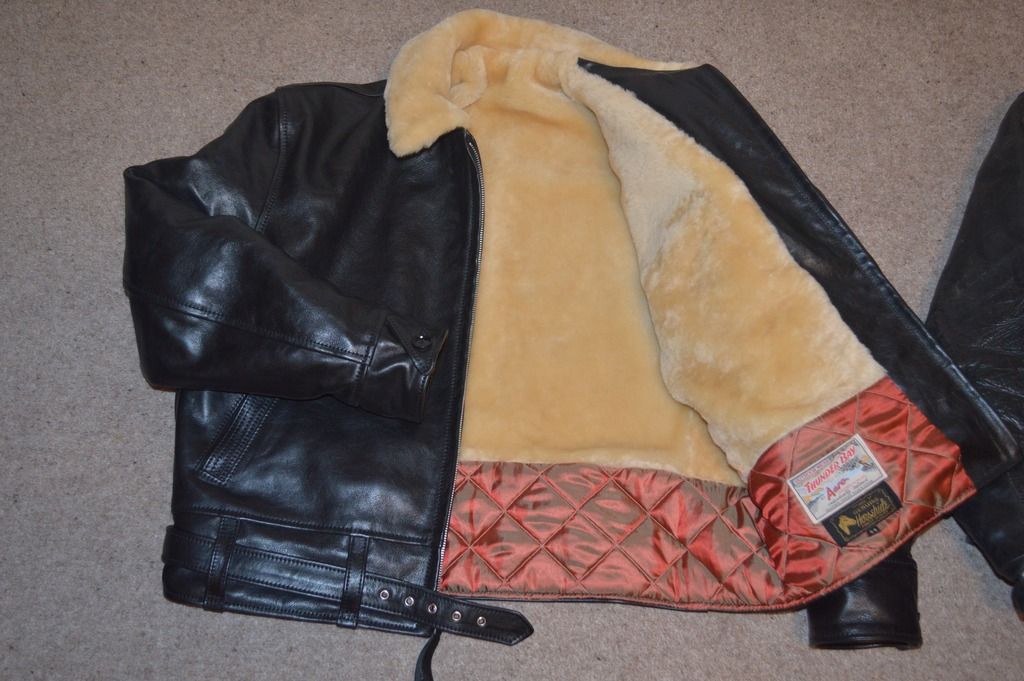 The quilting is one of those extras. It is normally corduroy at the hem, not sure about the sleeve lining but I really wanted the quilted arms for warmth and hem as on my original. I chose Vicenza as the weight appeared to be more sympathetic with the quilted sleeves, having worn it rather a lot now I am glad I chose this hide.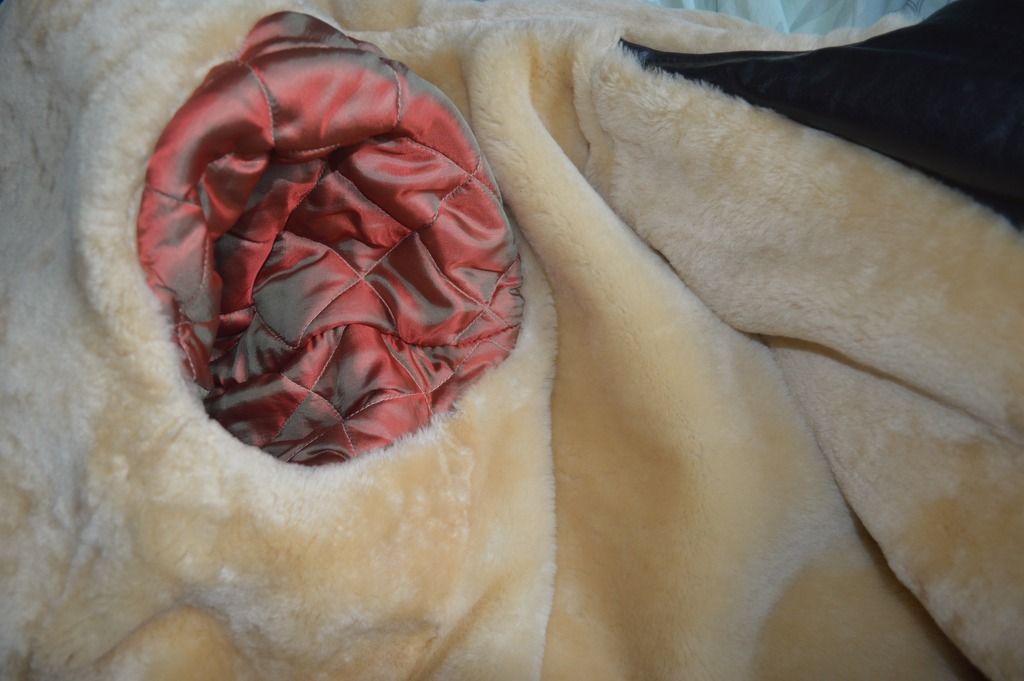 Here we have the button cuff, a standard feature.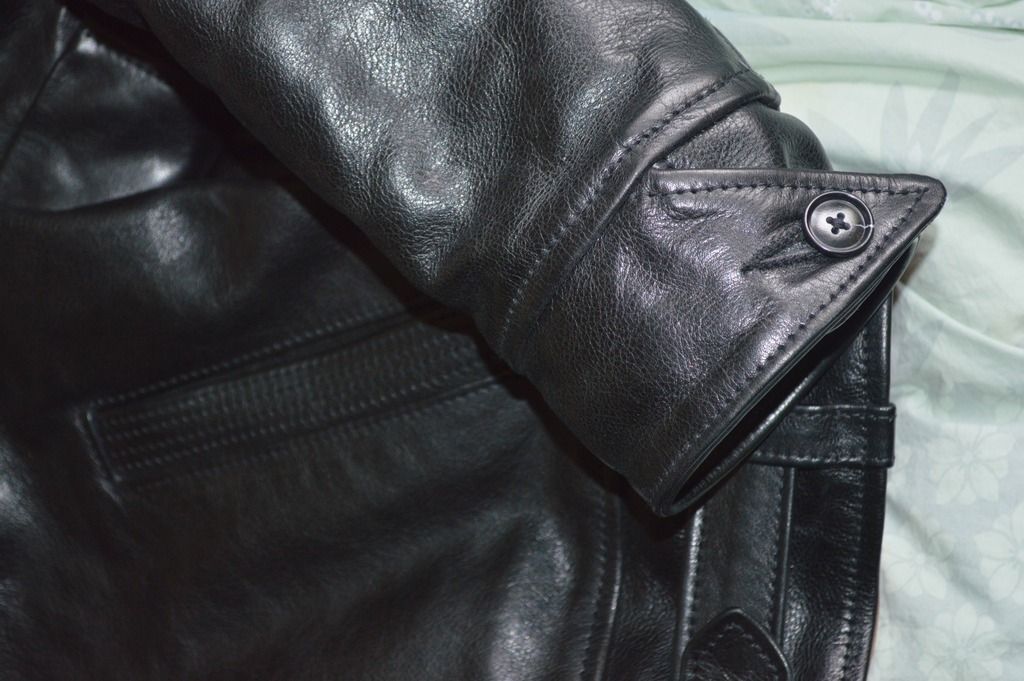 The belt loops and buckle are different to the standard aero product. Personally I prefer this feature to the Aero design and all the metalwork is in dull nickel rather than brass. I tend to wear a stainless watch and this complements it all for me.
Slash & breast pocket detail.
Slightly altered from Aero's with stitching detail. Aero's breast pocket is more useful than this but I felt it would detract from the design of the hand warmers.