Maybe eight years or longer ago I bought a pair of "Hand Made in USA" Chippewa boots. Horween leather was a great bonus. They've been resoled 3-4 times and some other stitching repairs but I really love these boots. Steel shank with Christy soles are perfect as I work mostly on gravel, great support and they don't track pea gravel into my truck. Maybe a tad on the heavy side though.
When new I searched for good polish I came across Saphir products. They smell wonderful containing an array of different waxes.
Everything leather.
24 colors! If you have Cordovan leather (if I could afford a pair of dress shoes) these are the only products I would use.
Cordovan
This is my first post, members seem to be an eclectic group, hopefully it will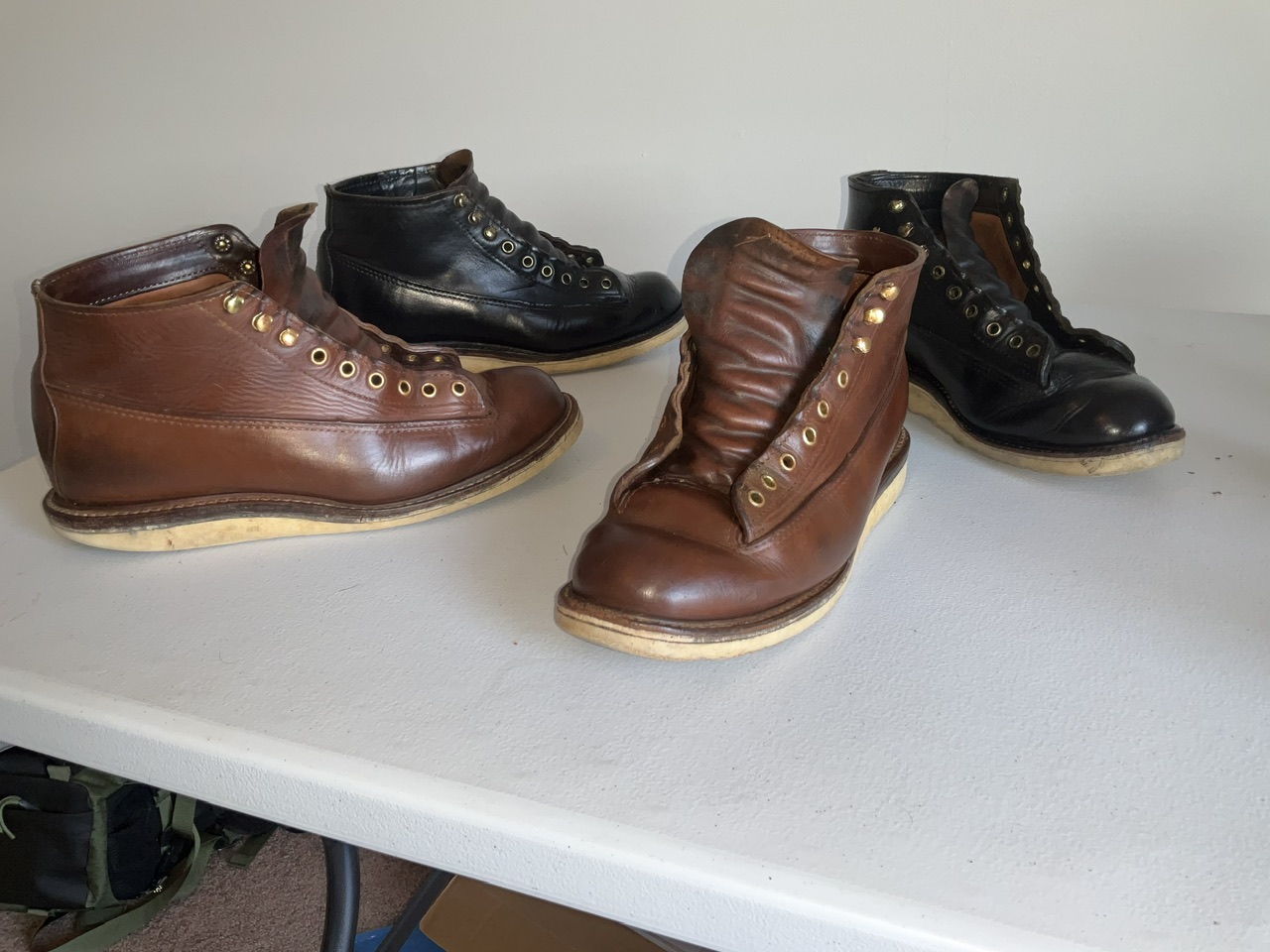 be of some use or interest.
One of the most impressive things about this wax is its' durability. As work boots go they don't get polished often. Wiped off with wet towel and I can usually buff up a decent shine. This is the first time I've applied the polish with a brush and it went on a little thicker than with an old washcloth. Before I re-lace them I'll buff them out again and should get a bit more gloss. As a cellular Field Tech the shine is a bit over the top but I feel that rotating my boots and keeping the leather maintained I'll greatly extend the life of the boots. For their age, I think they look pretty good.
One thing I've learned is to use separate brushes for the black and brown colors. The brown pair ended up stained with black polish. I used the Reno Mat in the background to strip off the stains and moist of the wax. Use judiciously.