After shaving with both the GEM Micromatic and the Gillette Super Speed a few times each, there are definitely plus-sides to each of them. The Gillete is smooth, light, and embodies the definition of a safety razor; that said, I have to do a thrice over under the neck until it feels close enough to pass a Navy inspection. I think this is augmented by the fact that you feel as if you're not even shaving when the Super Speed is in your hand.
The GEM on the other hand, is heavier, single edged, and really mows the lawn without applying too much pressure. I've noticed that I have to be more attentive when using the GEM though, because one slip and it can be unforgiving, but overall it provides a clean, quick shave.
I'm not in the habit of ranking things, especially things which I have just acquired in the last week, but both of these razors have their merits, and if they are the only two in my scabbard for the rest of my life I wouldn't mind one bit.
I also just wanted to recommend to all again the joy of using aloe vera with lidocaine as an aftershave. You fair skinned folks may already have some lying around for sunburn care. Try it if only for an experiment...you won't be disappointed.
This also brings me to a question: When I finish shaving I rinse the brush and flick it to dry, but the soap I only rinse out the lather with cold water and leave in the dish. Does anyone do anything different with their soap?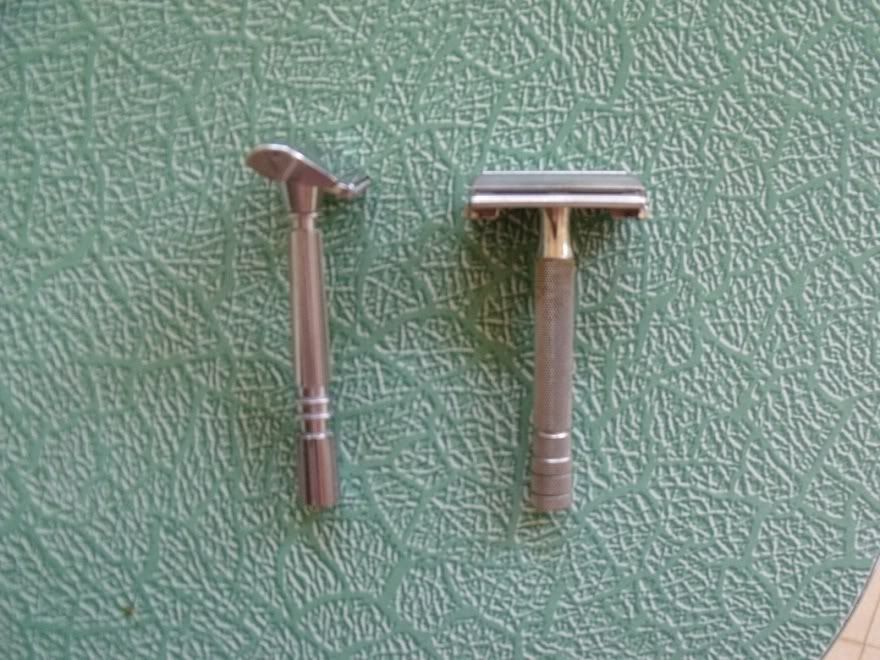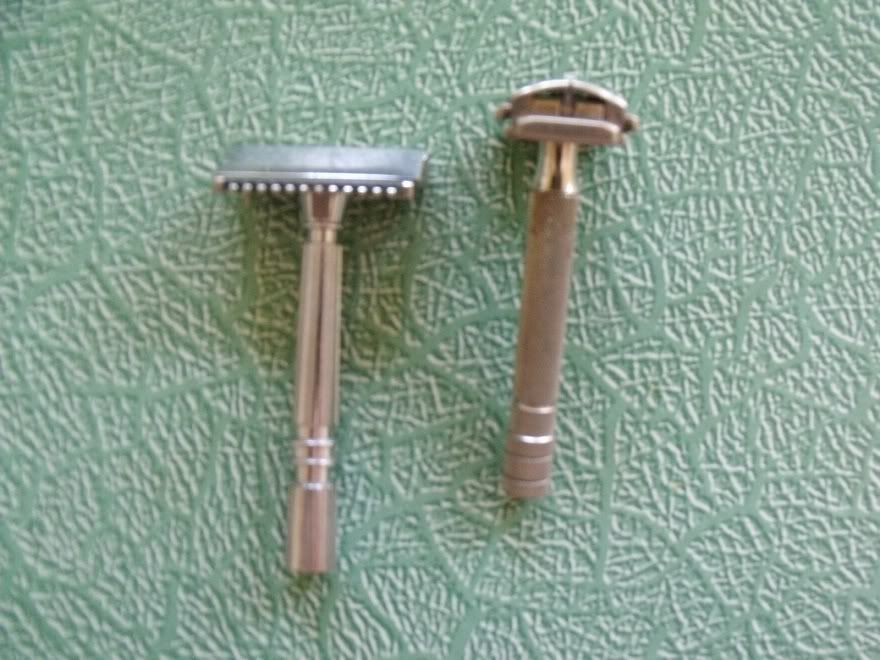 Last edited: