Picked up this jacket on an online auction.
Very little in terms of the description. No markings at all. Talon zippers and Rau Fasteners.
It showed up pretty dirty, both inside and out. Two star, one was removed or lost.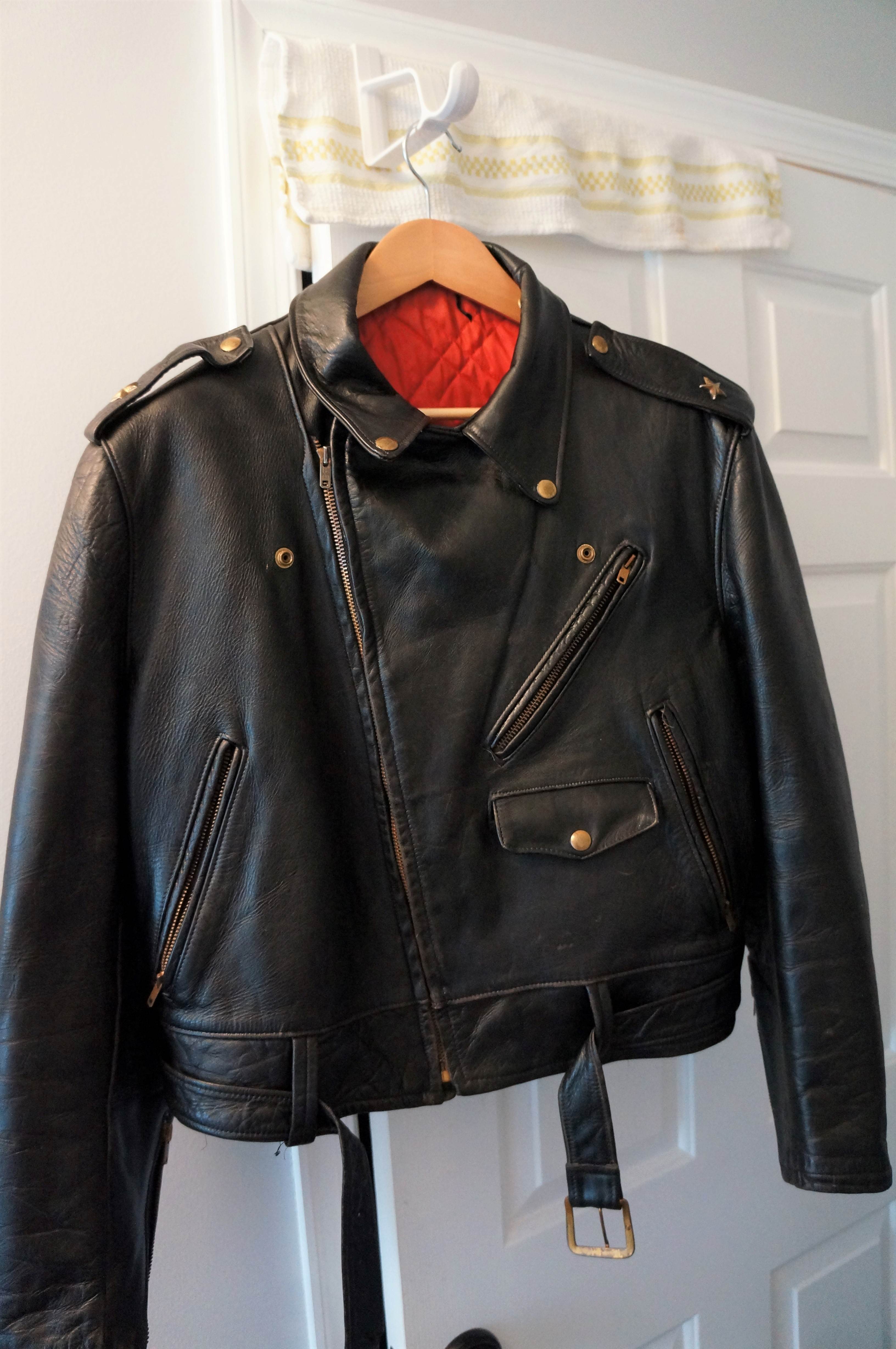 Pretty evident that it was used to ride.
Looks like a 60's era jacket, steer?
The horizontal banding at the waist looks kinda like a Durable, but I have no clue.
Here it is cleaned. Any ideas?