Here are some various pictures of my grandfather, Capt. John F. Rivers, who was a lead Bombardier with the 833rd Bomb Squadron, 486th Bomb Group, 8th Air Force.
Here's his B-24 which was named "Superstitious Aloysius" Sudbury, Suffolk May 1944.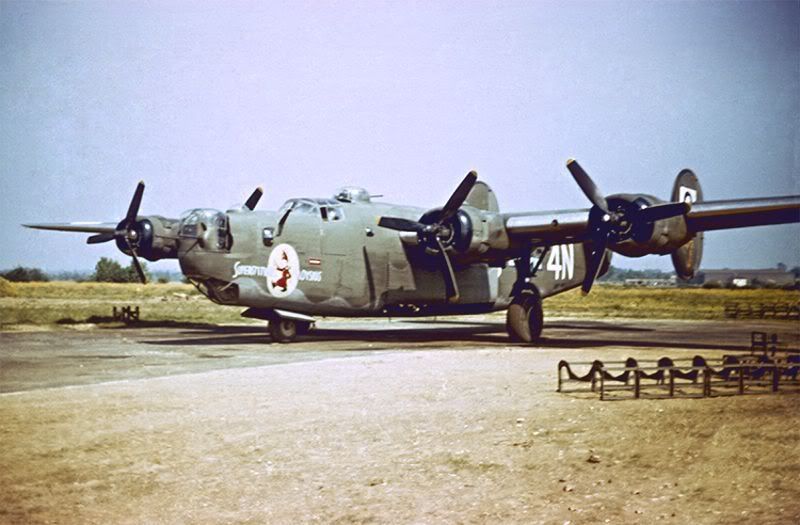 Close up of the nose art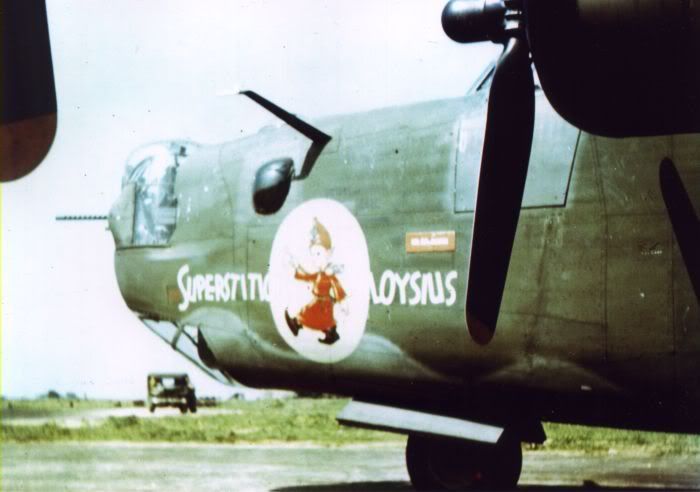 My Grandad in his A-2 jacket.
Picture of his crews quarter's "The Scavenger Club"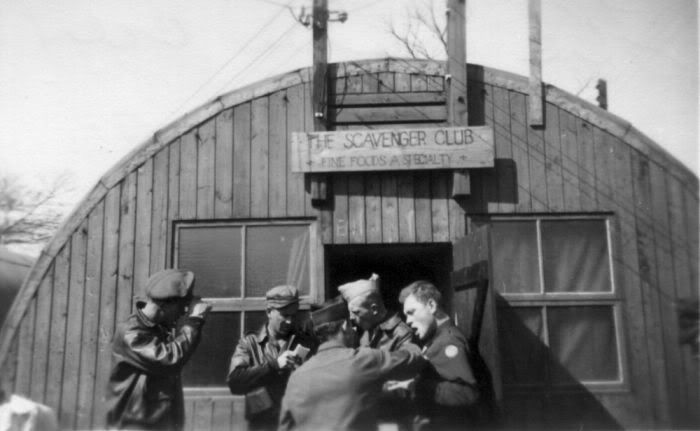 The Berry Crew, left to right, Pilot Lt. Ernest P. Berry, Co-pilot Lt. Garland Hendricks (note the cowboy boots) Navigator Lt. Russell Knopp, Bombardier Lt. John F. Rivers.
FLAK