After I unceremoniously ordered another black jacket today, another must go for it.
Therefore, here a spontaneous sale, in case someone should be interested. If not, I'll keep it and be happy
This is a Fivestar 1930s Halfbelt in 2 mm black waterproof Horsehide (Fivestar calls the leather waterproof. No idea if that is to be taken literally). This leather is no longer available at Fivestar. If I understood correctly, it was too expensive and was replaced by 2 mm waterproof steerhide.
Lining is Purple satin. Zipper antique brass.
Condition please see the pictures. But I will add the latest pictures tomorrow (incl. measurements).
280 EUR + shipping should be a fair price.
Dimensions:
Shoulders: 19.7"/50 cm
P2P: 22.8"/58 cm
Natural waist: 19.75"/50 cm
Hem: 19.75"/50 cm
Back length: 26.5"/67,5 cm
Sleeve length: 27.9"/71 cm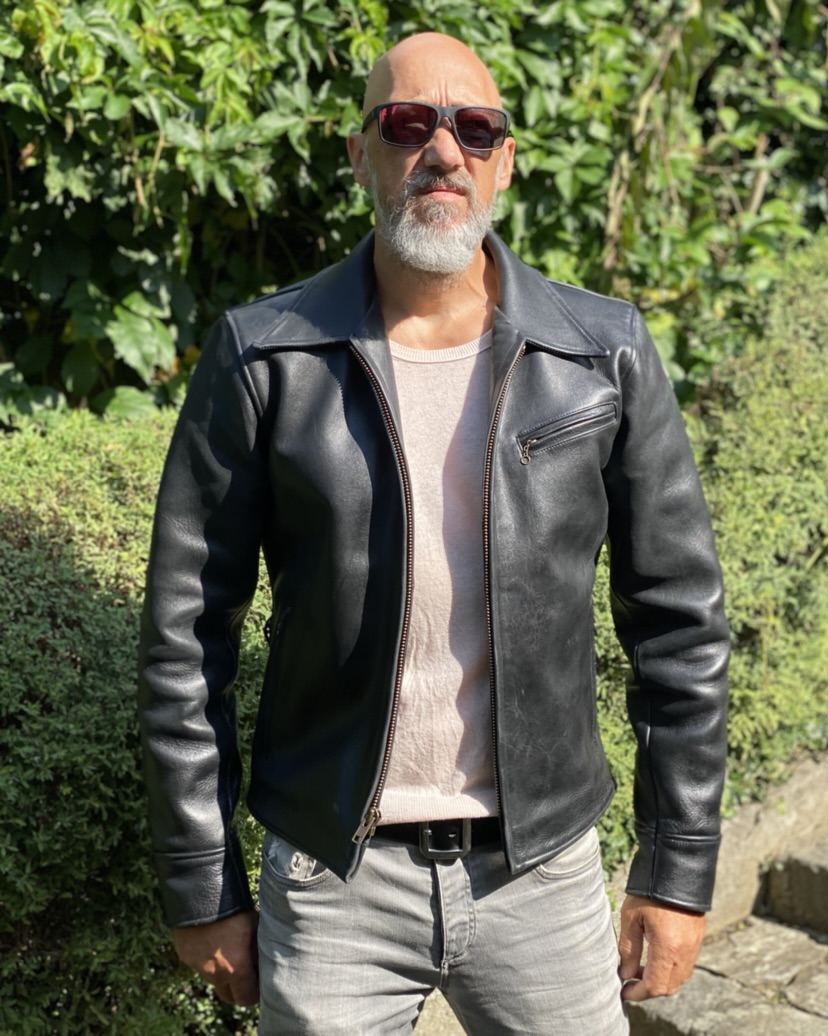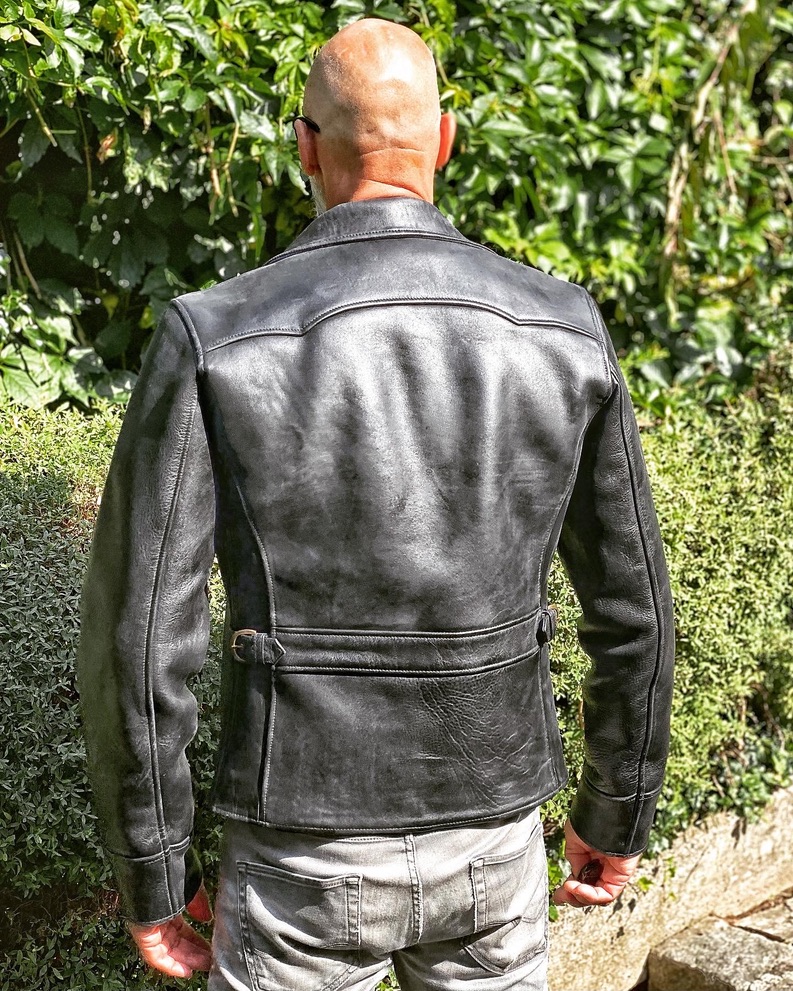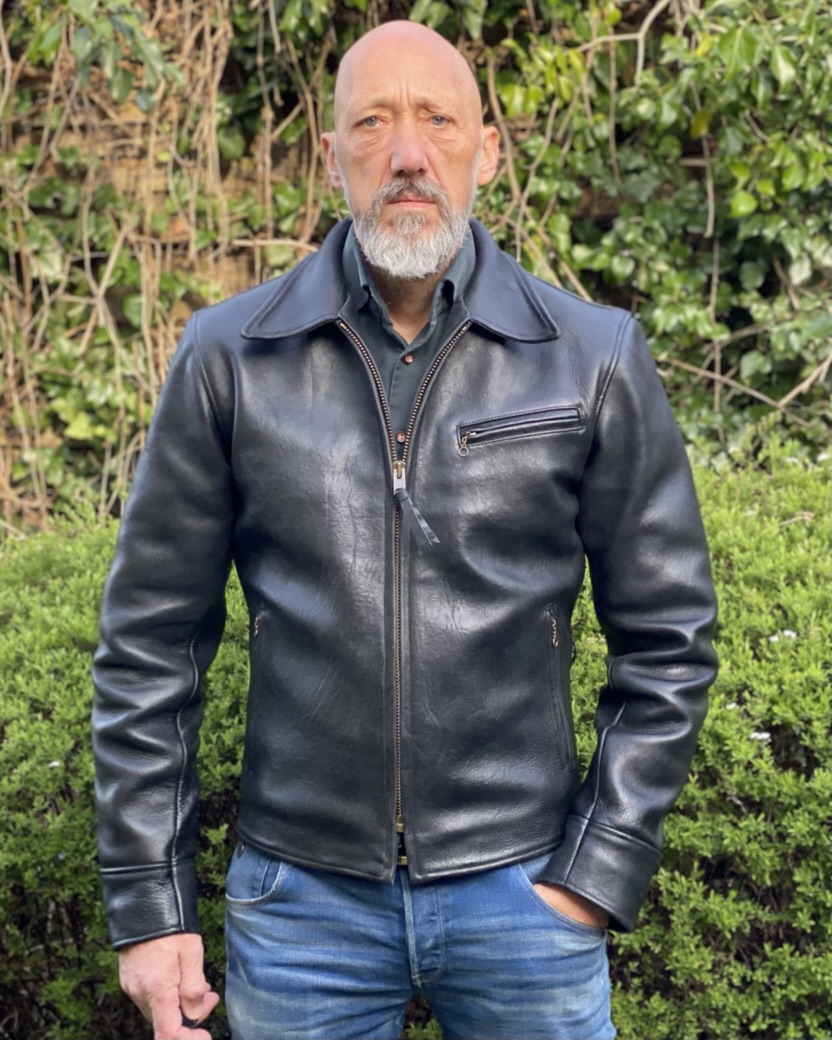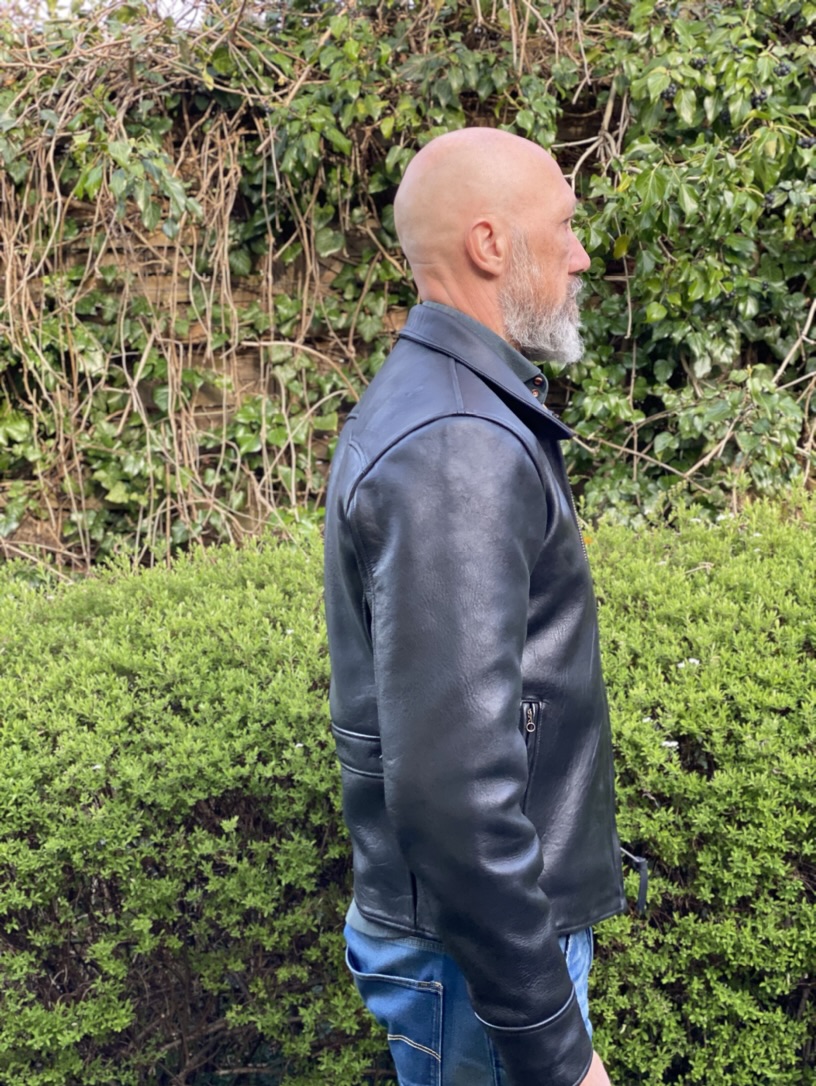 Last edited: