Cleaning out the closets and I don't really need this stuff. I got the container and wallet as gifts when I bought watches and I am the 2nd owner of the book which is in VGC and very informative with amazing photographs.
Rolex tan leather card wallet. Holds two cards plus a compartment in the middle between both sides that I did not photograph. 3" x 4" - $75 plus post.
Rolex small metal cylindrical container. Not sure what it is for exactly but you could put your extra watch bracelet links or screws in there. Put your weed in there too, the choice is yours. 1 1/4" tall x 1 1/2" OD. It is quite heavy for its small size. $75 + post.
SOLD
Mondani Rolex GMT book from 2016. It is big and very heavy. $100 + shipping. Book has no bent or torn pages. The jacket has a few edge creases and a light mark on the hardcover otherwise it is perfect.
SOLD
Please get a hold of me for a shipping quote. Items ship from Canada. Make an offer on all of it if your a Rolex collector.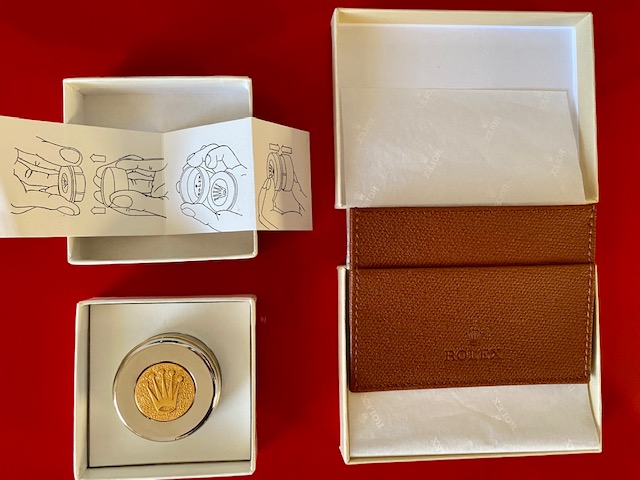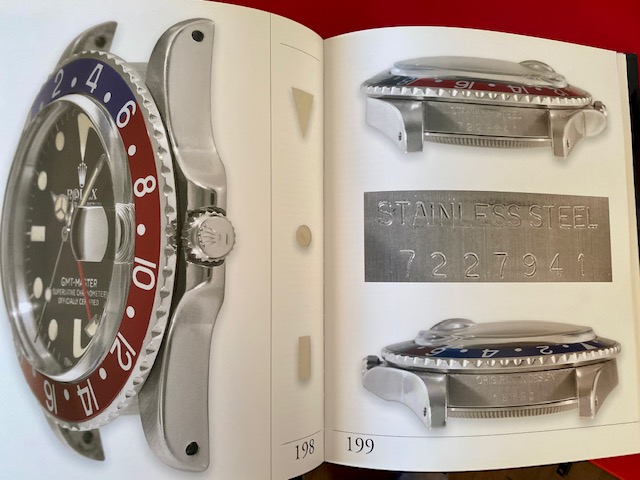 Last edited: