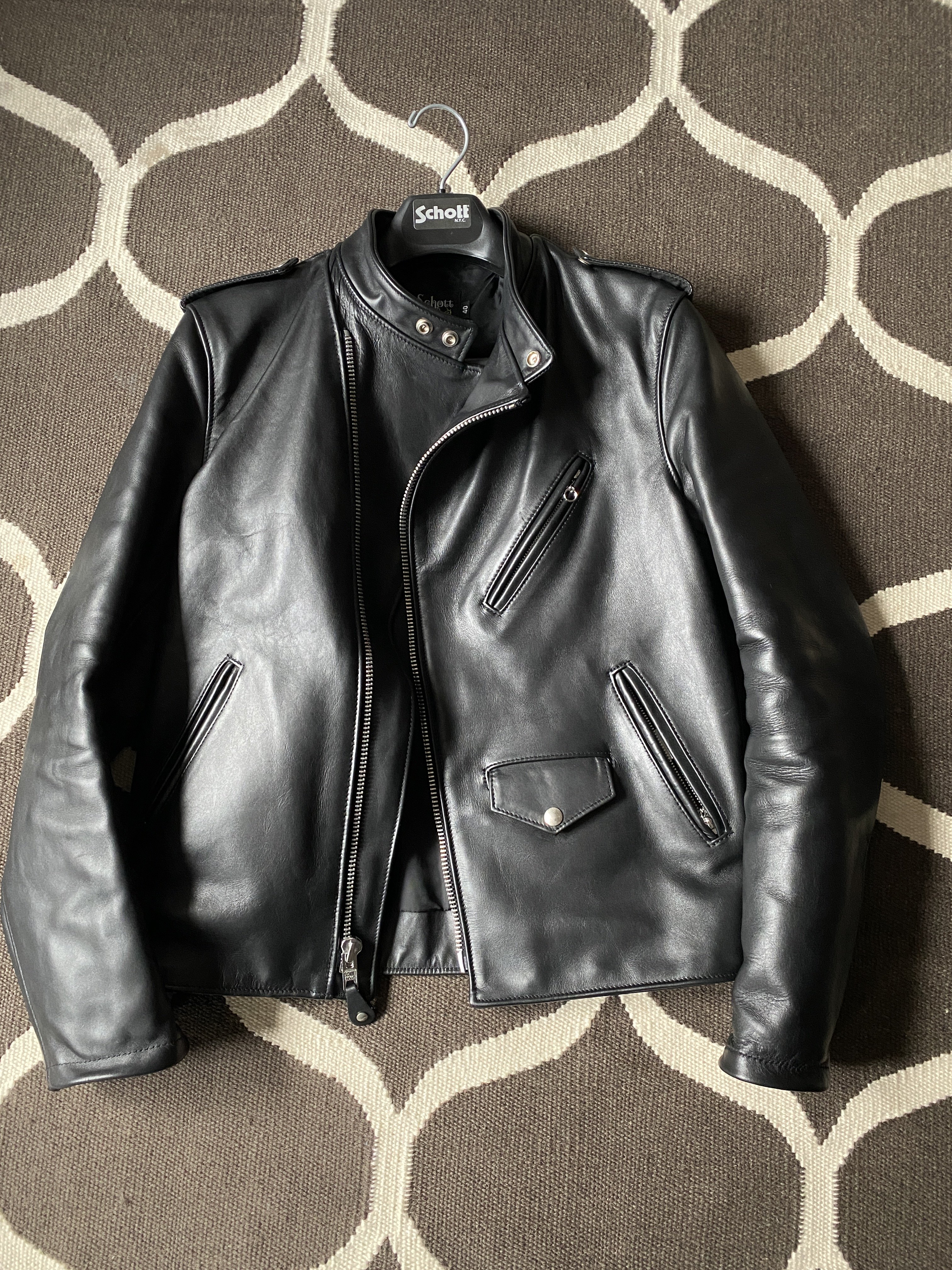 Schott 603USA Cafecto Leather Motorcycle Jacket for sale.
Size 40 - slim fit
Super rare to find in the UK. Originally purchased online from a store in the USA for about £900 including shipping and import tax.
Great condition and still needs to fully be broken in.
Streamlined yet solid, this jacket crafted from thick, heavy steerhide leather features a classic café-style collar combined with an asymmetrical front zipper.
Looking at £450 including UK postage.