Just some info on this Schott jacket if anyone else is looking for them on the used market.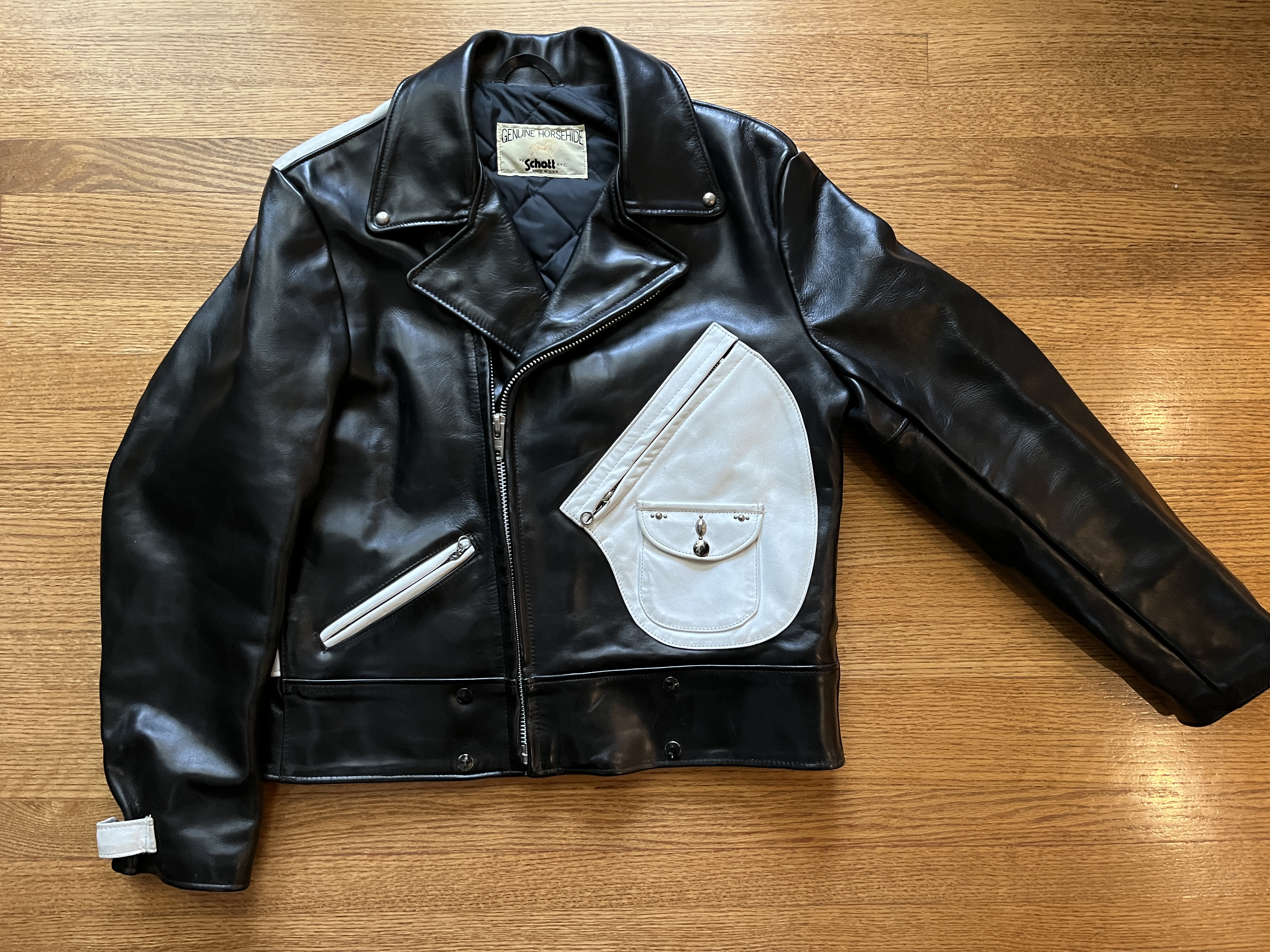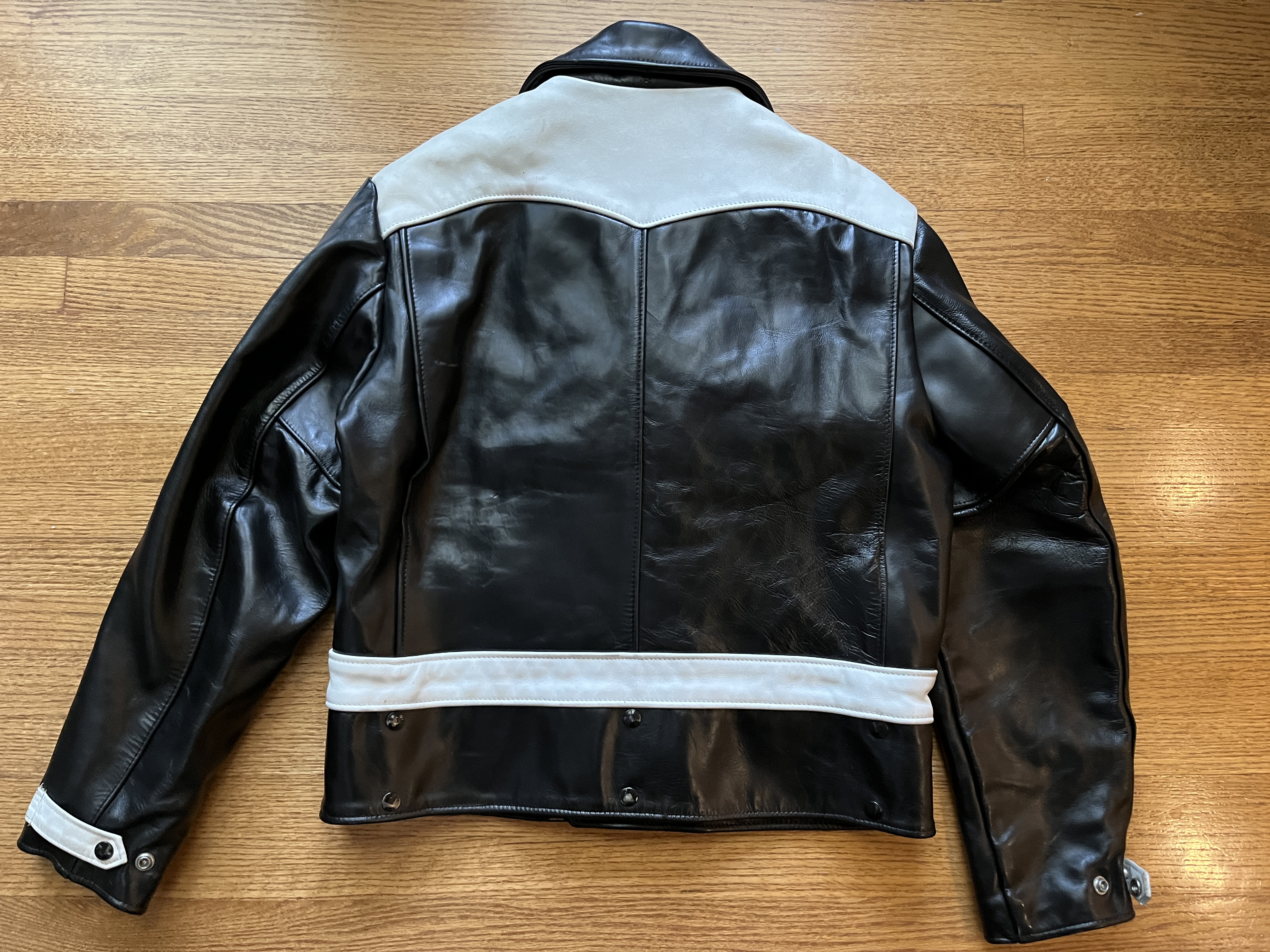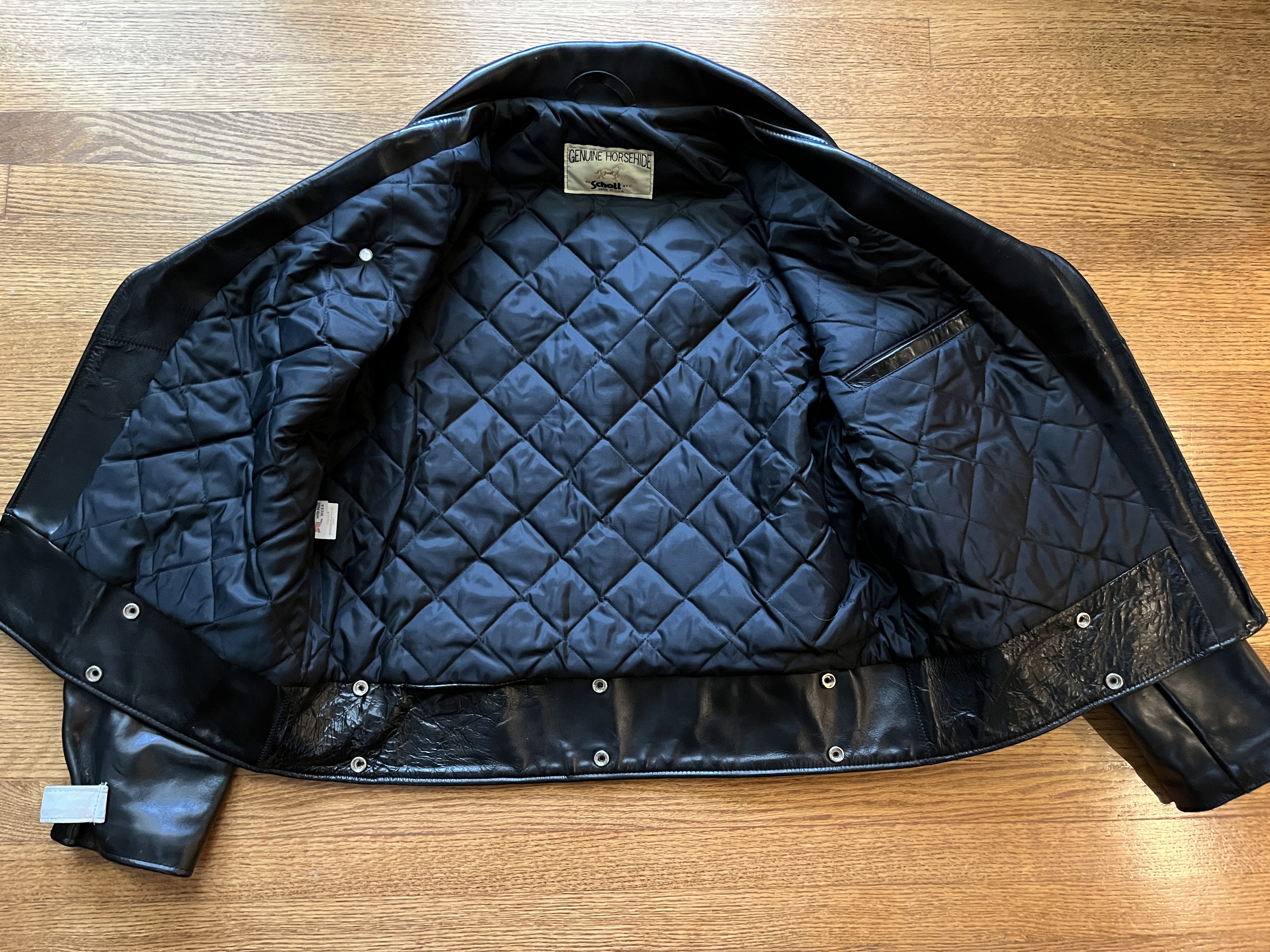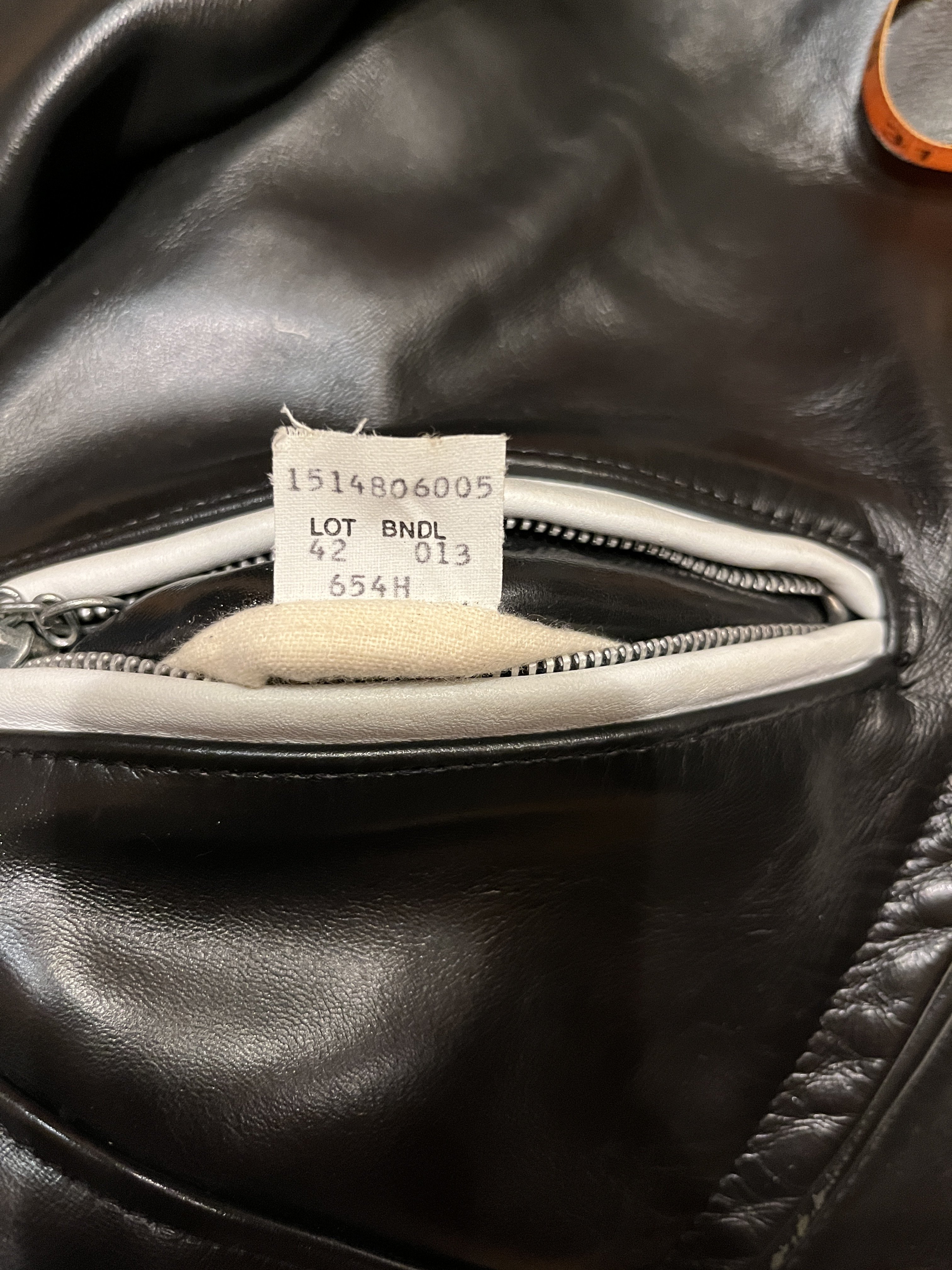 I got this jacket used and the previous owner had deleted the belt loops and used snaps to cover up the stitch holes. He also did some spot works on the coin pocket which I thought was tastefully done. I plan to put the belt loops back on though. Everything else seems to be stock specs.
This one is a size 42, 19" Shoulder, 23.5" P2P, 21.5" hem, 24" back and 25" sleeves. Roomier fit.
Here is how it fits on me, 6' 180 lbs: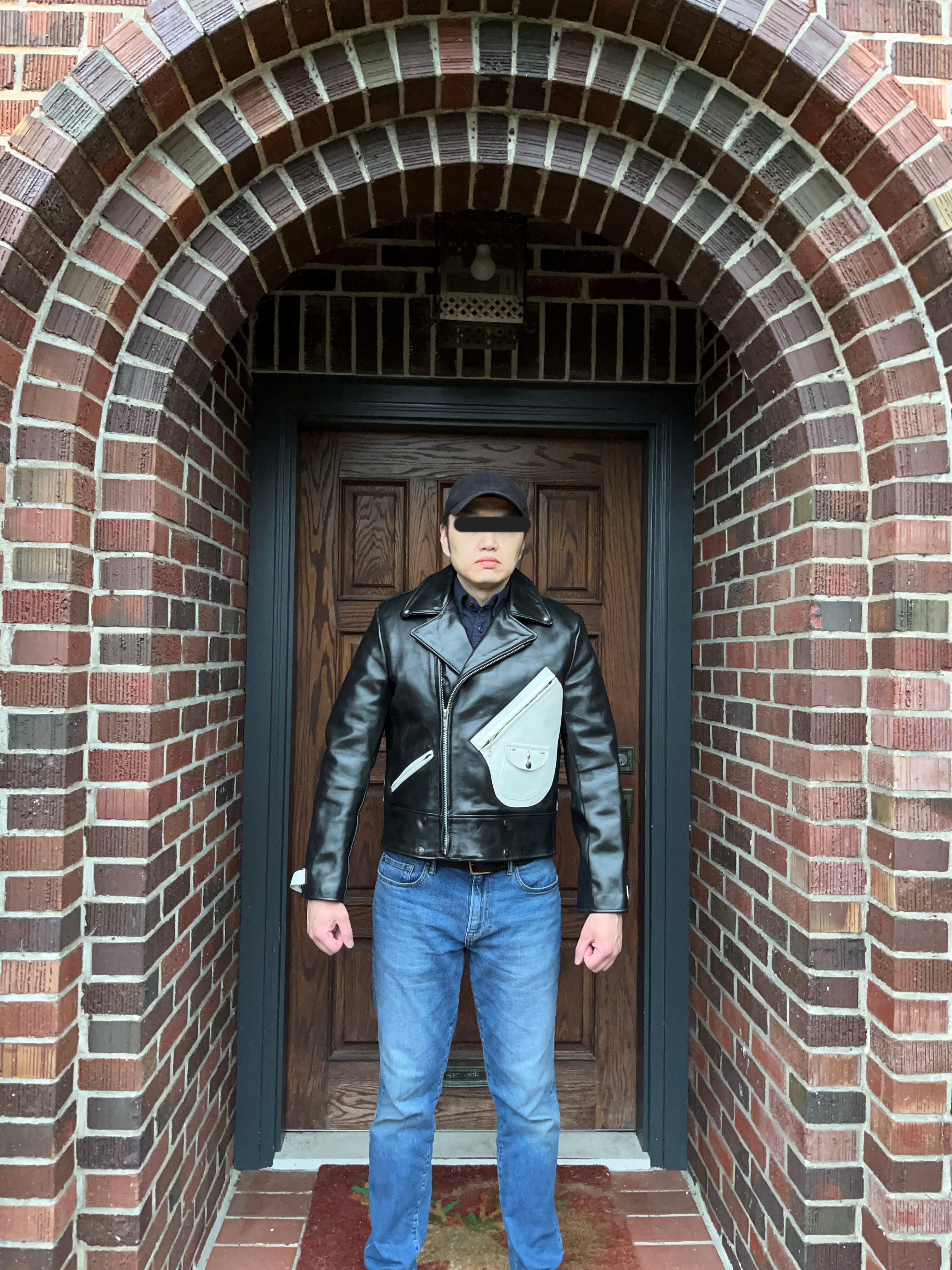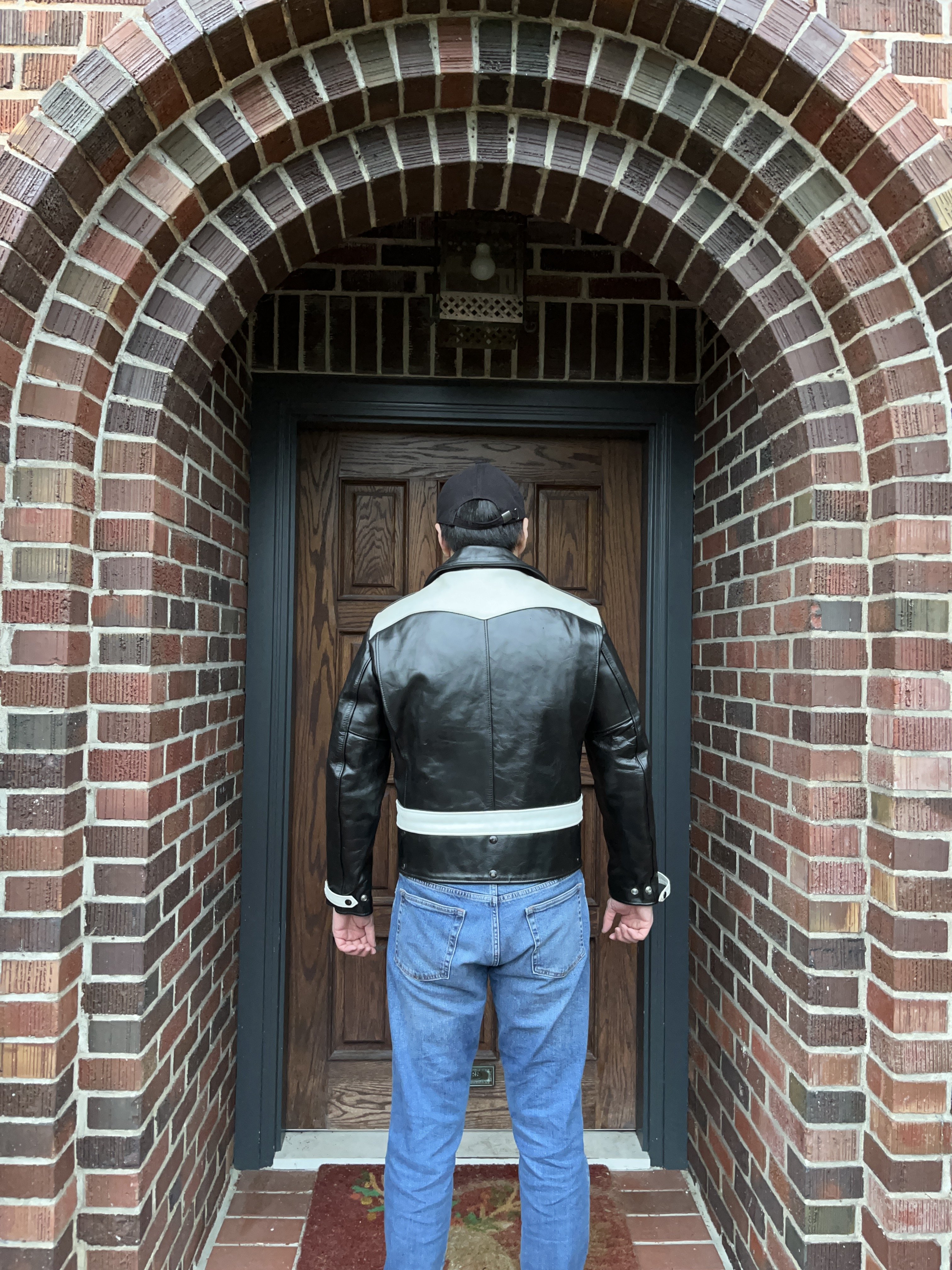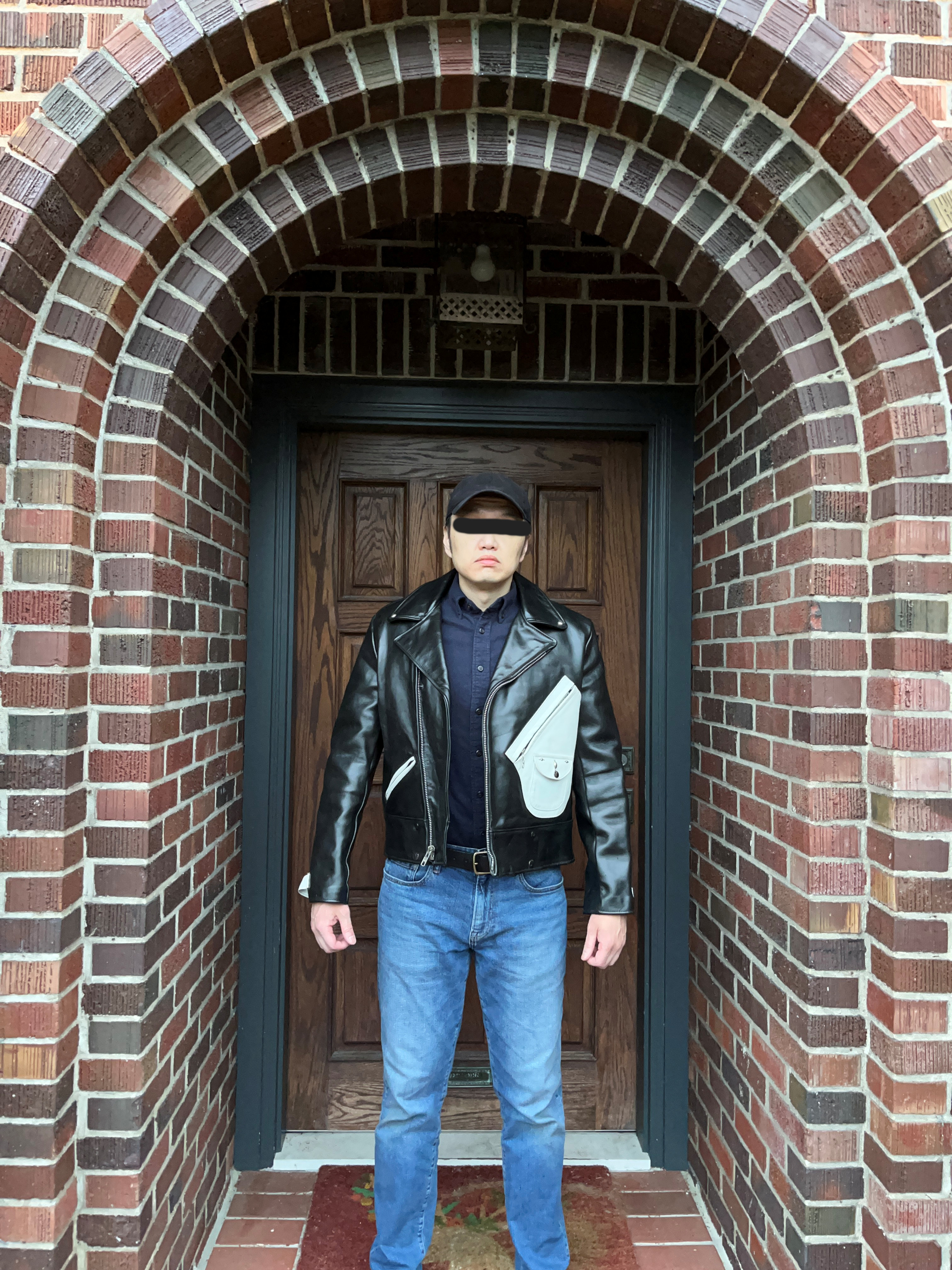 The bad: Zip sucks. I will need to replace it. It's the bad kind of number 10 YKK, jams at the start.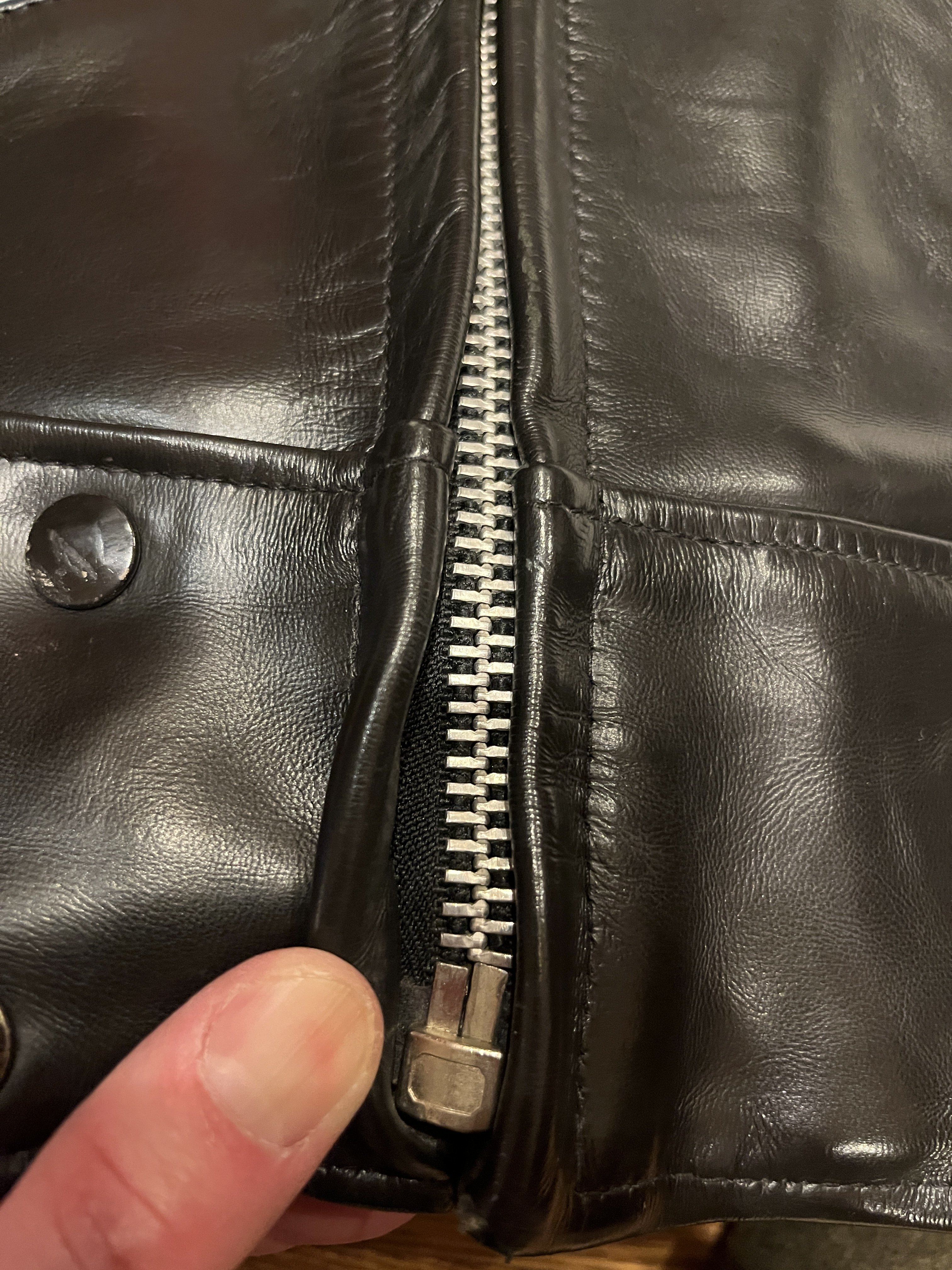 It could've been this kind of (better) YKK number 10:
The Good - Everything else! (Other than the zipper)
The horsehide is THICK. 3.5oz is my best guess. Good grains, medium hand temper, not too stiff not too soft. Overall construction is also very good. Shoulder seams are only single blind stitched but so are a lot of 50s repros I've seen. Everything just feels very solid.
I got this jacket from Japan Auction, for about USD 500. I don't think I can get anything like this for even double the money.