So this came up in the jacket-alikes thread that I started... as has been pointed out, "someone" just got the deal of a lifetime. Well, that was me. I just picked this up on eBay for a very good price.
I'm a little baffled by the auction's bid history. As of 2 days before, the price was at $355, with 33 bids entered. Then somehow I guess a bunch of bid retractions happened, or someone got their account canceled, or something, because it suddenly went back down to $167.50 with just 12 bids. Maybe there had been some shill bidding going on? In any case, it went right back up to $355 with 14 bids in almost no time. I wasn't sure if it'd stay within my range, but fortunately I was able to land it for a final bid of $405.
Amazingly, despite only 50 of these being made, there had been a second one on eBay listed at $800 BIN/OBO, and I guess they had sold it about two days before this one closed. So that may give some hint as to what these may go for, if and when one should come up again. They were $990 when initially offered.
I think this seller didn't know what they had. They knew what they had, in terms of they had identified the model number correctly, but based on the seller's other items it looks to me like they might be a pawn broker, not a specialist in limited edition high end leather.
I wasn't even looking for it when I spotted it, but I'd been thinking about finally getting a D-pocket for a few weeks, and this popped up in one of my browsing sessions, and caught my eye... I looked into it more and found out the story behind it, and just had to have it. I'd been considering the ELMC Roadstars that had just been put up, but considering the rarity of this model, and the fact that I got it for less than half of what the ELMC seller wants for his, I couldn't pass it up. I think I got a hell of a deal.
I just hope that it fits me. Looking at the measurements, I don't think it'll be a problem, but you never know until you put it on.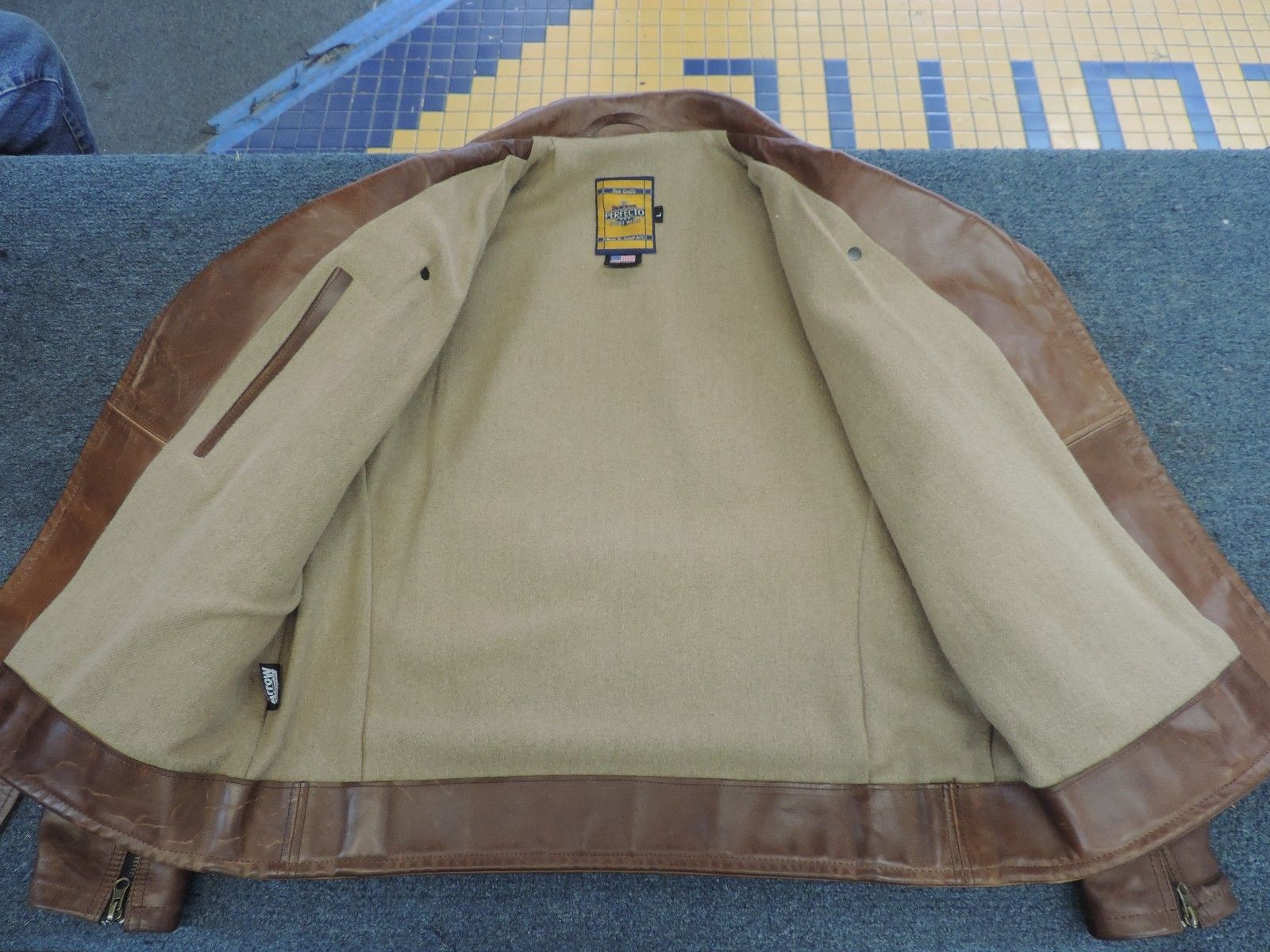 I'll post the obligatory fit pics once it arrives