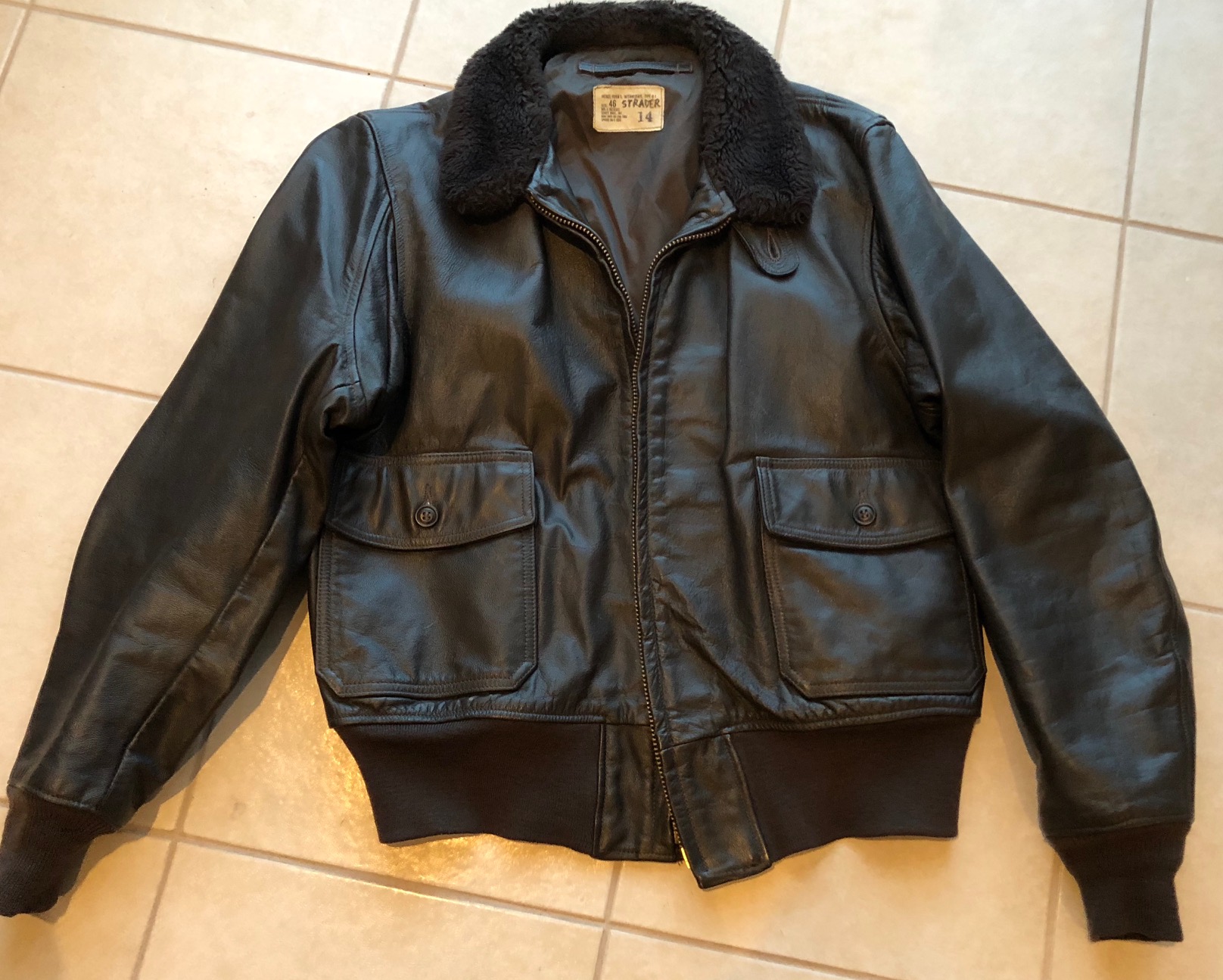 https://rover.ebay.com/rover/0/0/0?mpre=https%3A%2F%2Fwww.ebay.com%2Fulk%2Fitm%2F332899209205
I have this for sale on eBay; it is a genuine military-issue G-1 leather flight jacket made by Schott.
These are pretty rare jackets since, as far as I know, Schott only had one contract for the G-1 jacket, dated to 1998.
Overall the jacket is in extremely good condition, and it's a nice large size.
Measurements:
Armpit to armpit: 24 inches
Sleeve: 27 inches
Back length: 26 inch