I've unloaded most of my jackets made in steer and suede and decided to keep things simple with just a couple of nice HH jackets. I love Vicenza leather that Aero uses, but one that stands out for me in terms of character and uniqueness is the HH made by Shinki. So here's my Real McCoy A-2 in Shinki that's been aging quite nicely. I am a little surprised that it hasn't aged faster, as the dark paint is supposed to wear off to show the brown tea core. Sometimes, I've been tempted to distress the jacket with some sandpaper, and HWT, but decided to let the jacket take its course naturally. Shinki is similar in touch and weight to Vicenza, but there is something that is so unique about it that I can't quite put my finger on it. The smell, ruggedness, the sound, creases and subtle texture and shades of color in the finish, all make it one of the most unique jackets I've owned.
I love the simplicity of the A2 model, but my kids always tell me, "I don't like that brown fabric on your sleeve and the bottom. They make you look like an old man."
This particular A2 is not an accurate repro of any original contracts. It's RMC's interpretation of what a modern A2 should look like. Every RW contact I tried were quite more relaxed and roomy especially in the torso area, and this one is probably the most slim fitting A2s out there.
This jacket looks really trim on me, and, I have sometimes wished that it was a tad roomier on the shoulder and the chest especially when the zipper is closed. The RMC charges nearly $2100 for this puppy these days, and one could do much better by going custom with some of the more accurate repro manufacturers for much better price.
I'd love to hear your thoughts on the fit as I am thinking a size larger may be a better fit for this style.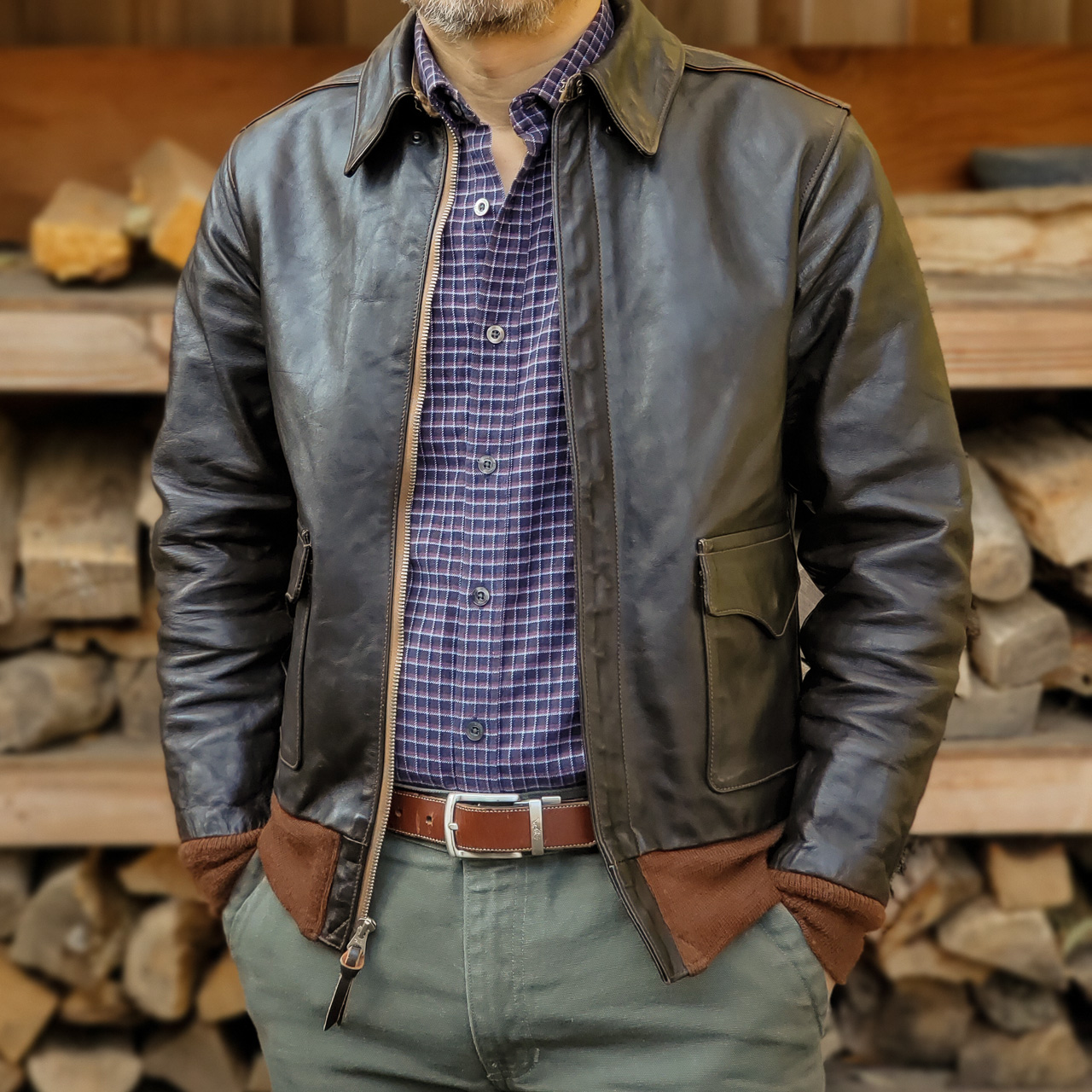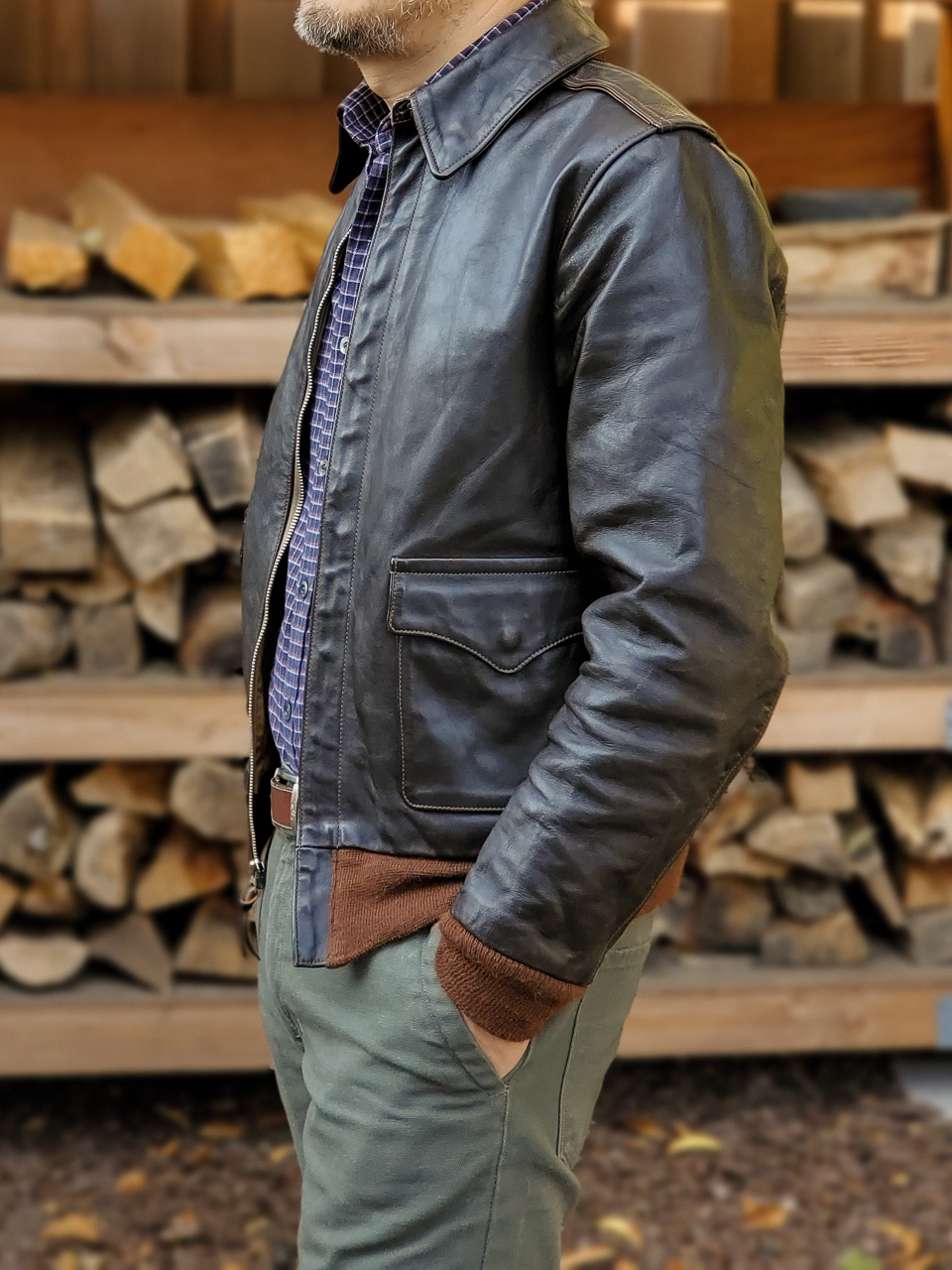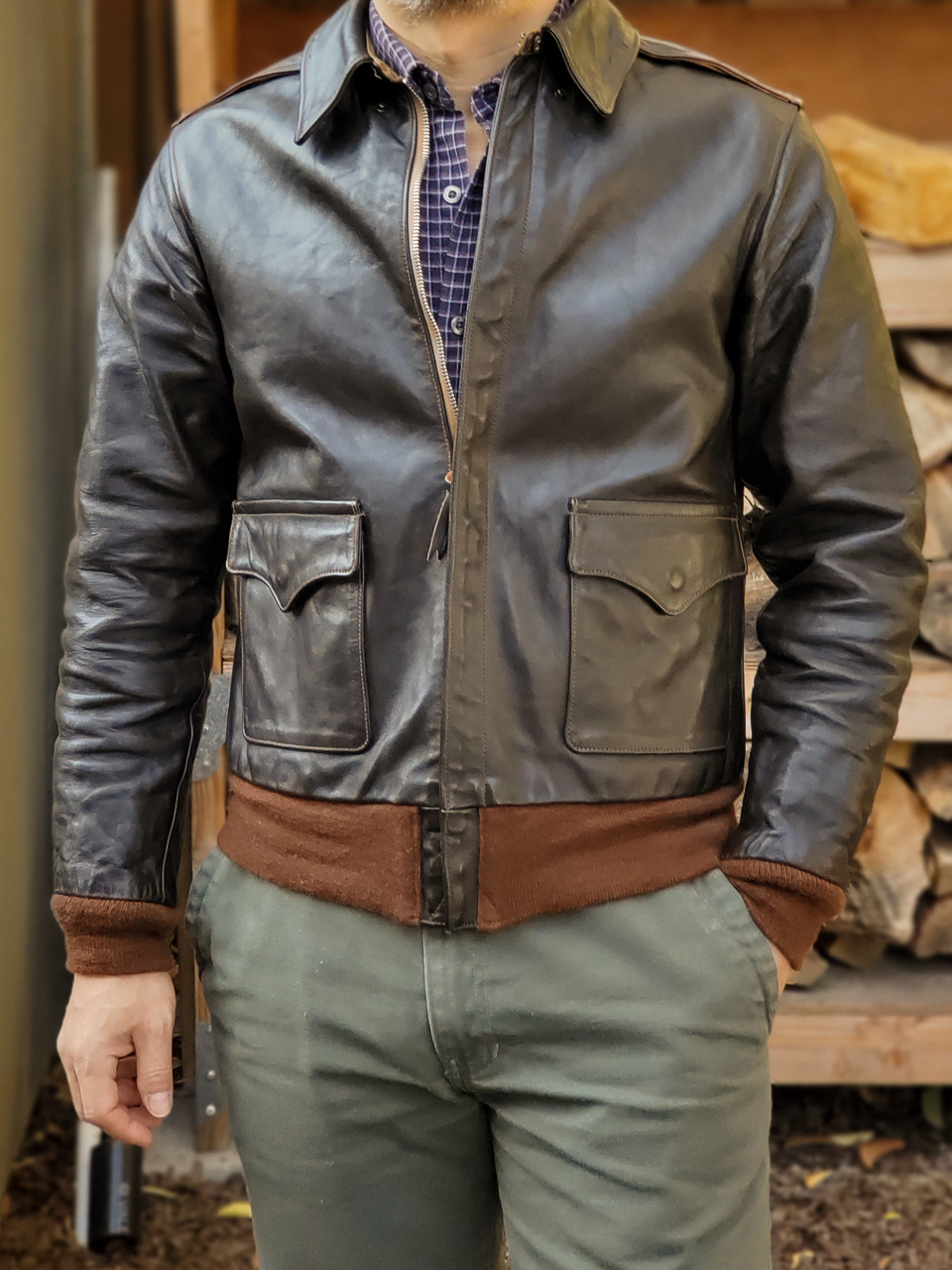 Last edited: