Hit an outdoor flea market and a garage sale at a neighbor's place up the road.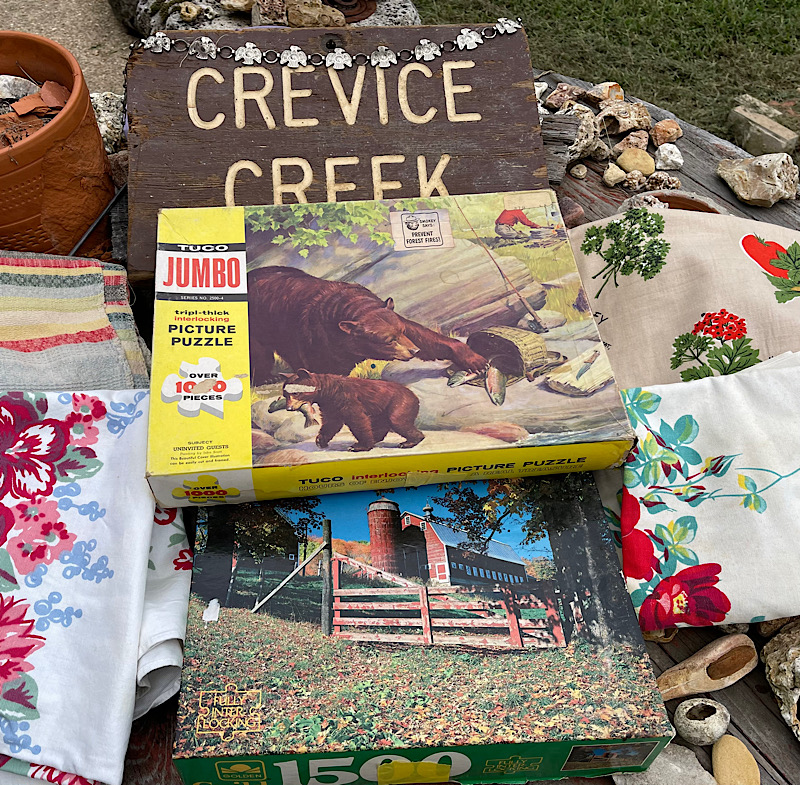 A vintage Mexican tablecloth and a few other linen ones. $1.00 each.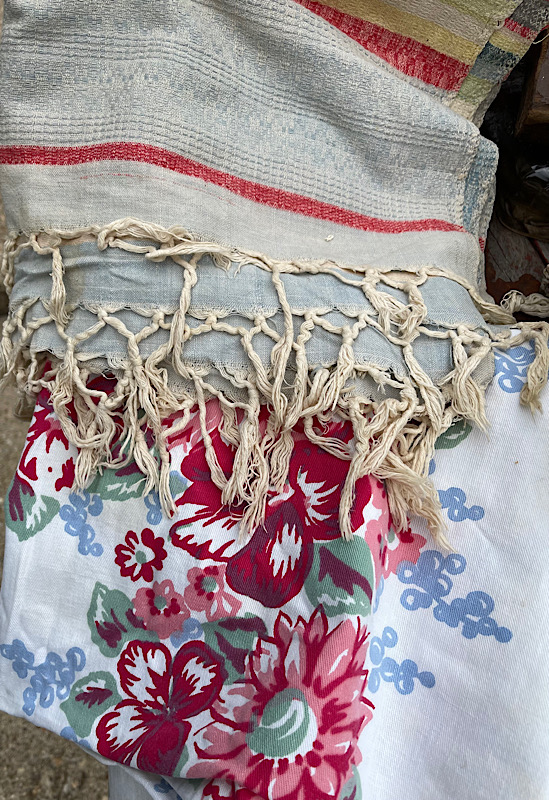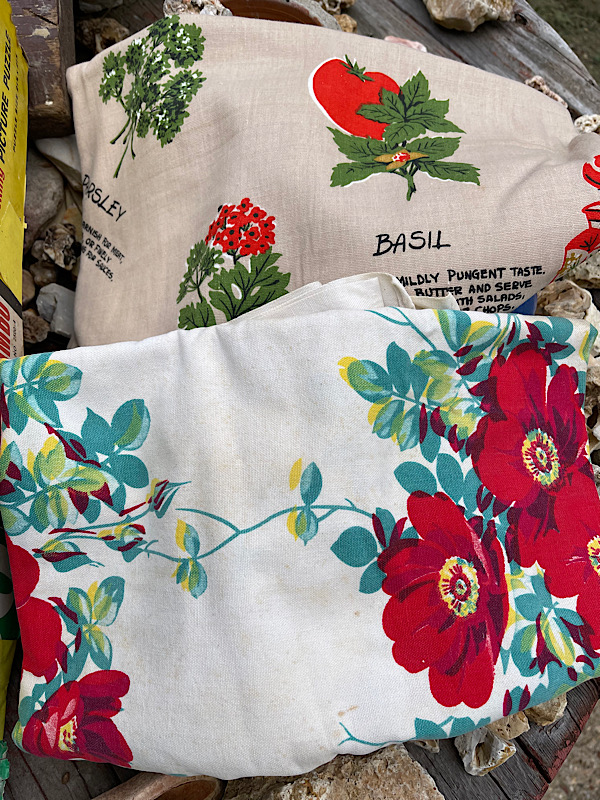 A couple of jigsaw puzzles for 50-cents each.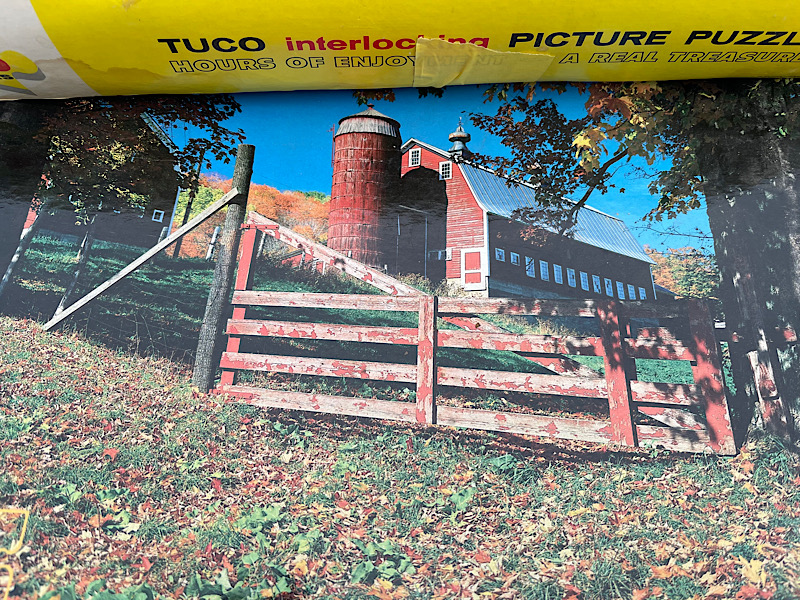 The bear art is from 1962.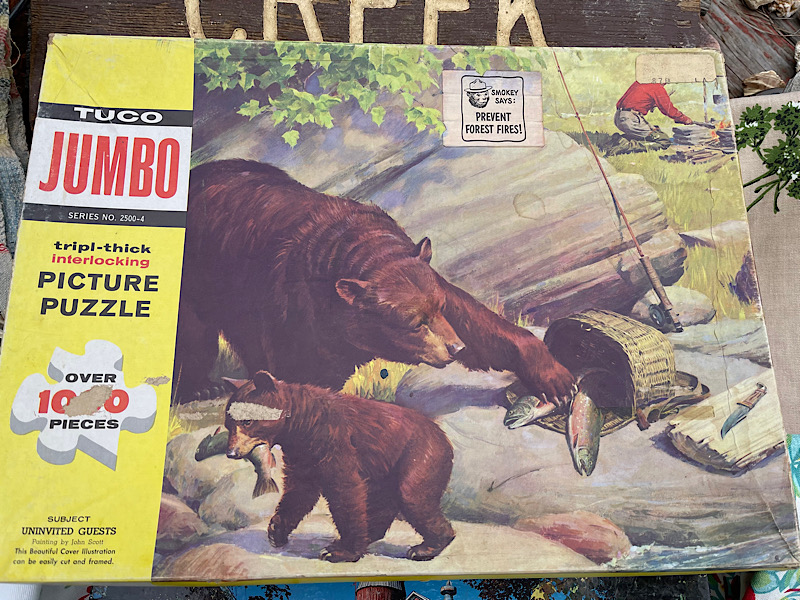 A park service type sign (Montana? Alaska? Dunno …). $12.00. Sh*t Creek jokes welcomed.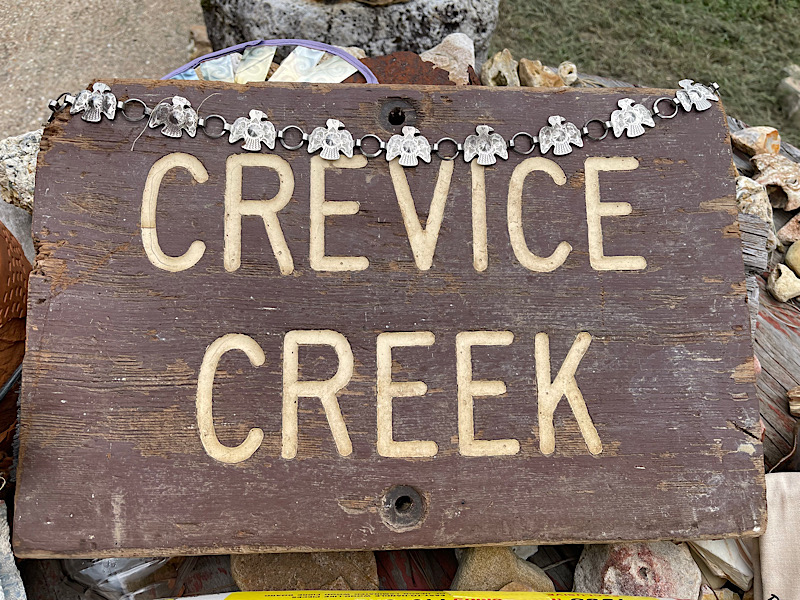 And a silver (colored) concho belt that will make a cool hatband. $3.00