G. W. Alexander from F. M. Light & Sons, Steamboat Springs, Colorado.
Some hat stores require a lot of research (and runs down rabbit holes), but this one was easy as the legwork had already been done.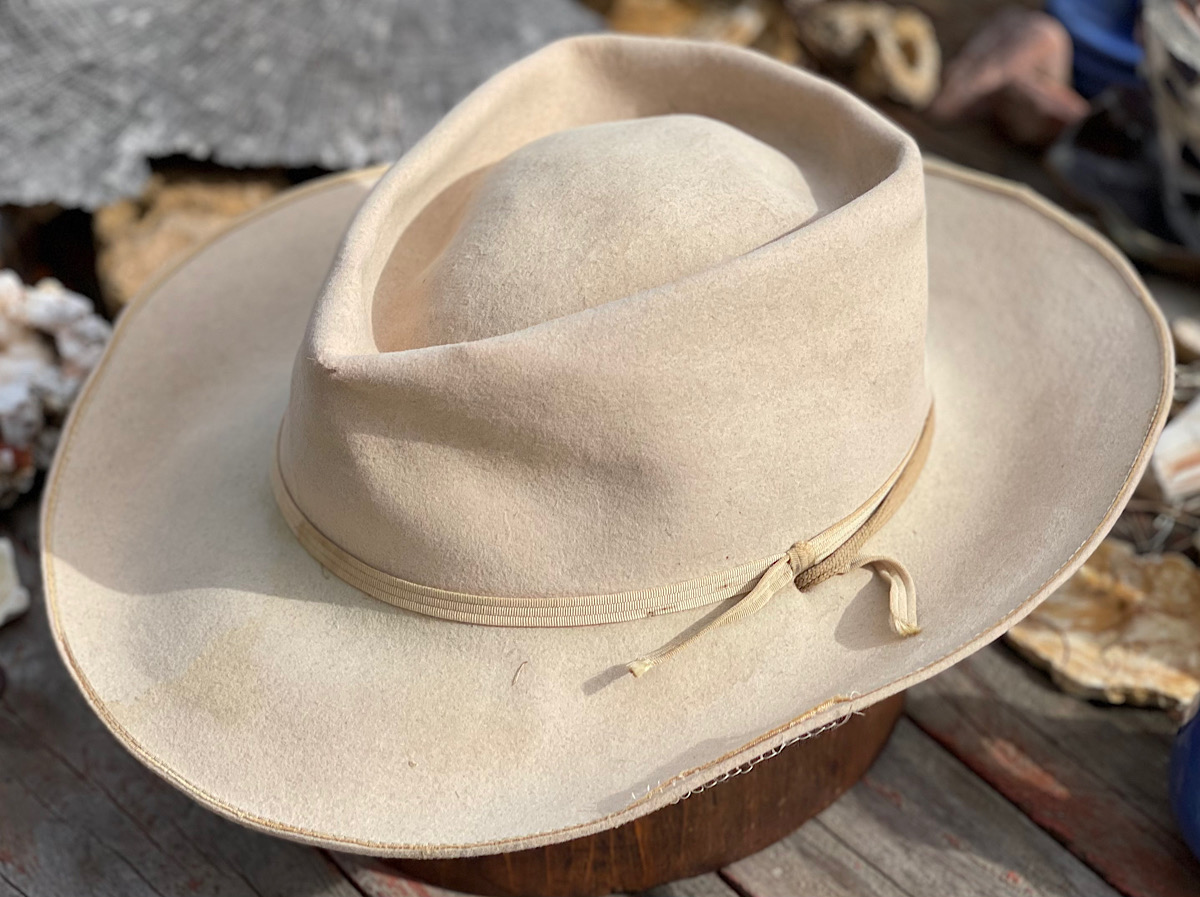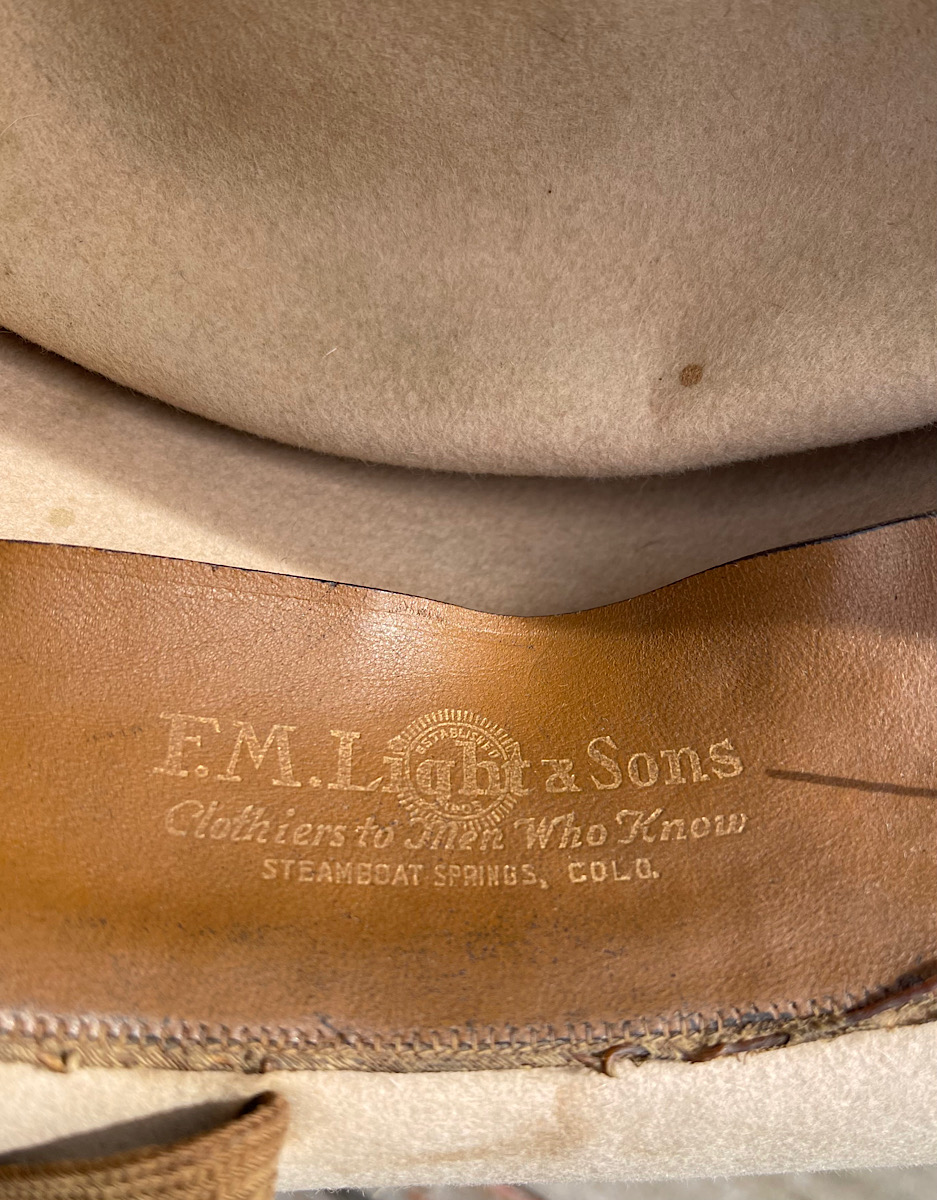 "F.M. Light & Sons is Steamboat Springs' historic clothing store and a special place where customers enjoy a step back into the old west while browsing among many original fixtures from one hundred years ago. Outfitting the West since 1905, F.M. Light & Sons is the oldest retail store in the area and is still owned and operated by the fifth generation of Lights, Lindsay and Chris Dillenbeck. Lindsay's great great grandfather, F.M. (Frank) Light, came to Steamboat Springs in 1905 from Hicksville, Ohio with his wife and seven children and decided this was the spot he wanted to make his future home. F.M. Light & Sons has remained at its original location at 830 Lincoln Avenue for over one hundred years. One might wonder why F.M. Light & Sons continues in business. There is a certain tradition to keep alive - not just from a personal standpoint but for other people as well. There's a certain sense of nostalgia about coming to Steamboat Springs and stopping at F.M. Light & Sons. Some customers return because they can remember seeing one of the Light brothers calling on their parents at the ranch in a panel truck and the excitement they experienced when packages arrived in their mail boxes a few days later. This is a part of our western heritage. The store has a certain sentimental connection with its clientèle. It is comforting to old time customers to know the store is still doing business in its original location by the same family. " https://www.steamboatchamber.com/listing/f-m-light-and-sons/3647/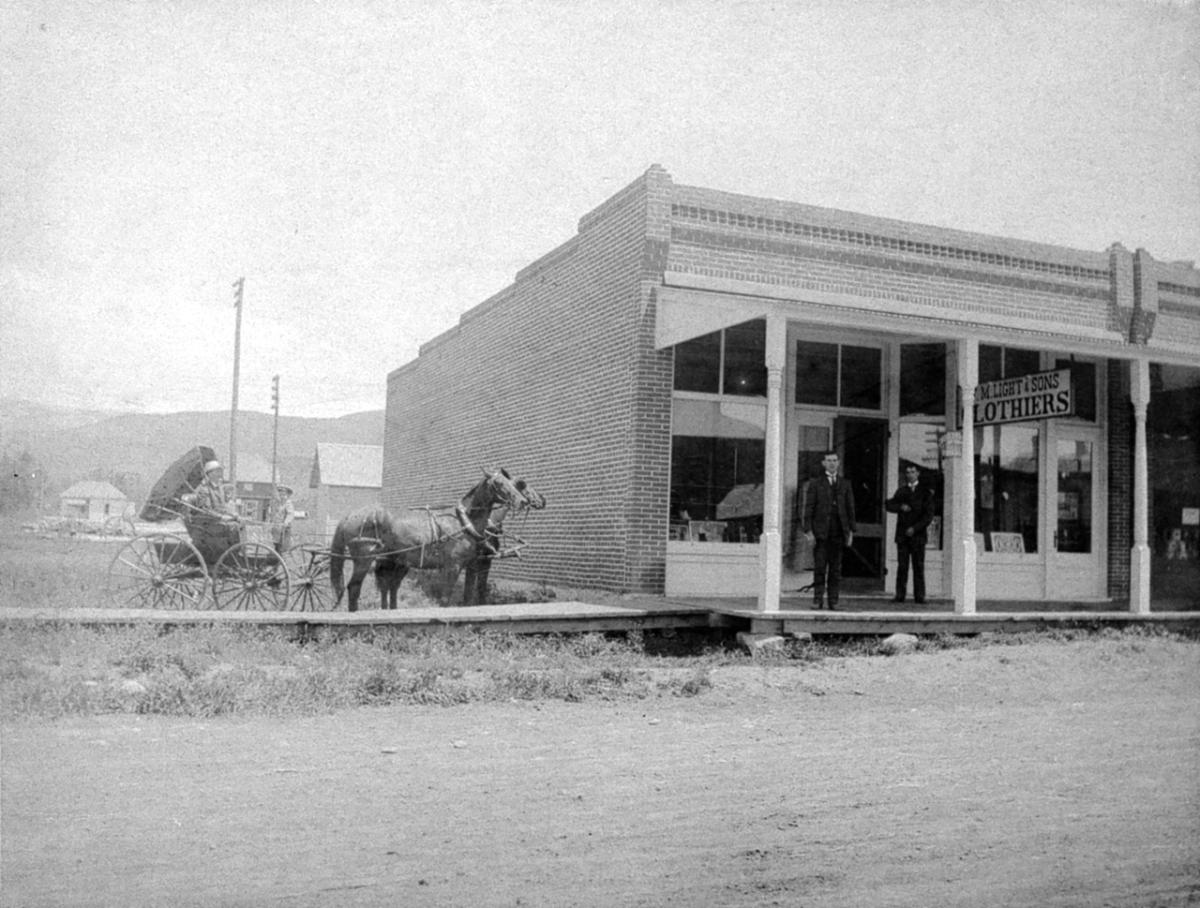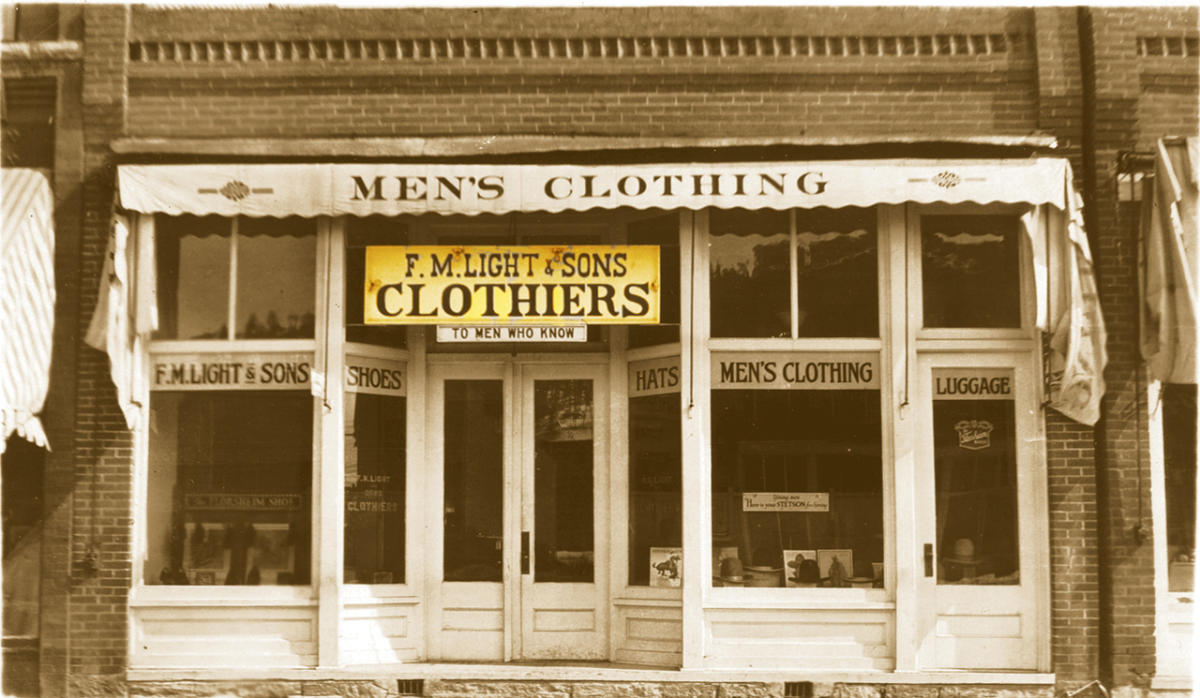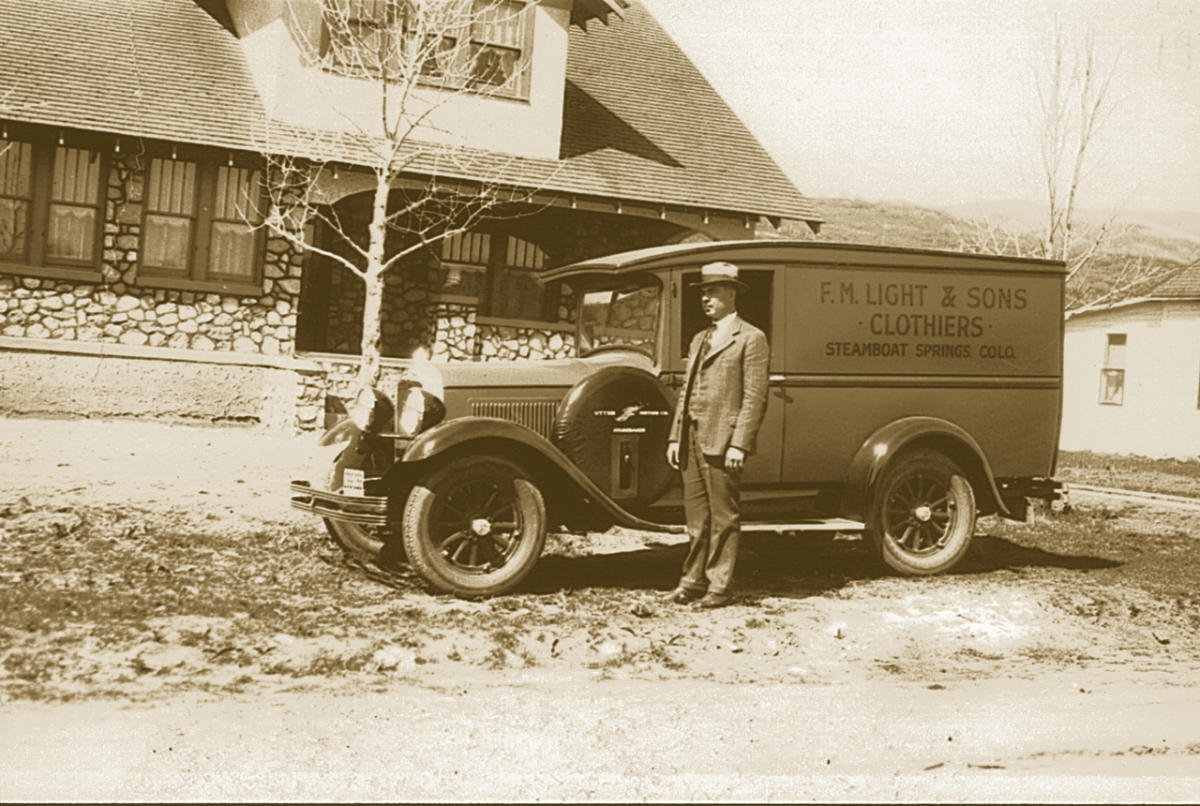 "During the lean years the Lights considered farming and teaching to make ends meet. And, in a unique marketing approach even by today's standards (with better vehicles and roads), they obtained a loan from Milner Bank & Trust, increased their inventory and took their store on the road. Throughout the history of F.M. Light and Sons, creative thinking and imaginative marketing has been a cornerstone.
A STORE ON WHEELS​
The great depression was the cause for many broken businesses and busted banks. Rather than waiting for the farmers and ranchers to come to town, the Lights went to them.​
When 1st National Bank locked its doors one morning in 1933, Light lost all of his money. With true western grit, the Light family fought for their store. Throughout the history of F.M. Light and Sons, each generation has worked hard to further the legacy. The idea of the traveling store first took shape to do just that. When the railroad came to Steamboat, F.M. Light packed up his wagon with goods and went to the workers and eventually the ranches and farms as well. Not long after, his sons Olin and Clarence were alternating weeks on the road, traveling as far north as Jackson Hole, Wyoming, west to the Utah border and south to Aspen.

Clarence Light explained it: "a tour of the territory required a good many weeks. The usual plan was to spend a night at the ranch to get thoroughly acquainted with the family and hired men and their clothing needs, often resulting in orders of $100 or more. We always insisted on paying for our own lodging when visiting customers. We also made many lasting friendships." Clarence was still traveling at the ripe old age of 87.

The F.M. Light salesmen would pull up in paneled trucks equipped with shelves, hangers and merchandise. Olin and Clarence would haul great suitcases heavy with samples into the ranch houses and bunkrooms. Orders were mailed into the store each day so they could be filled and shipped out to the customers immediately. For many, this was the only shopping they did all year. Within five years the traveling store represented 50 per cent of their sales. Although this was the darkest time in the history of F.M. Light and Sons, hard work and the community truly came together and the store persevered." http://fmlight.com/history/