You know sometimes it's the little things that mean the most...I know you guys here understand this more than most...
Usually when I need a watch strap it is an emergency and I hit the closest mall kiosk...
Not this time....On monday I ordered a Primium Nato from Crown & Buckle and on Wednesday morning it was on my wrist...
I can highly recommend Crown & Buckle to put a smile on your face...Their quality is exceptional...Stitched and heat sealed...beautifully done...Prices are great and service fast.I am totally not affiliated with this company...I'm just knocked out by their product...
I ordered a simple classic stripe nato...Very nicely done...Check it out....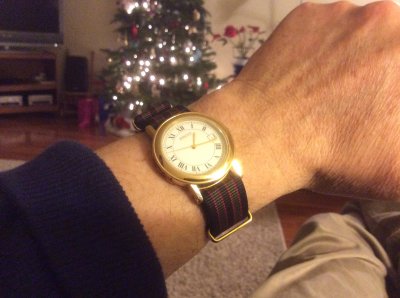 Now show us yours....If you have something that made you smile, share....}8^))
Last edited: