Worn twice outdoors, purchased new in 2014. Only showing wear on a couple of high spots on the leather, from shipping but not from wear. The hide is gorgeous, this is the Aero "thick" Seal goatskin, which has a marvelous grain from day one. It has a brown wool tweed liner, nickel Talon zips, a snap inside pocket, and is a neat but comfortable fit. It also has contrasting stitching, which IMHO, works particularly well in this pattern. I am a big fan of the seal goat, and have actually just placed an order for another jacket in this same hide. I just never fell in love with the half belt and so it gets no wear among the other jackets that I own.
Pit to pit = 23 inches
Shoulders = 18.75 inches
Bottom Opening = 21.5"
Back length = 26.5"
Front length = 24.5"
Sleeve length = 26.5"
$525 including shipping an insurance CONUS. Contact me if you're not CONUS and are interested.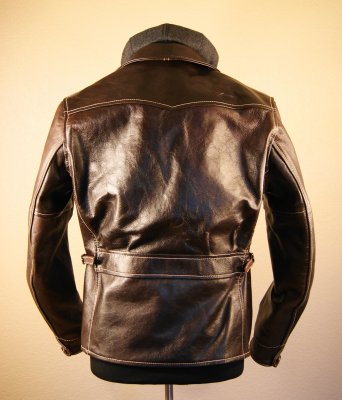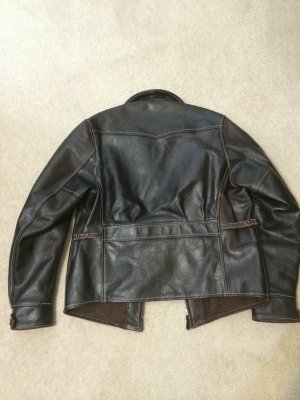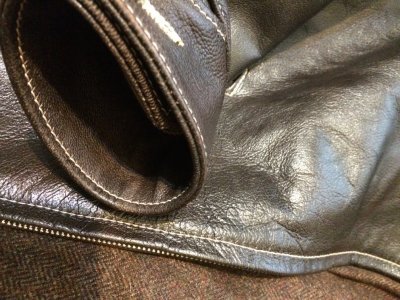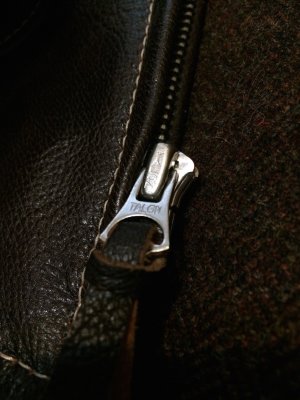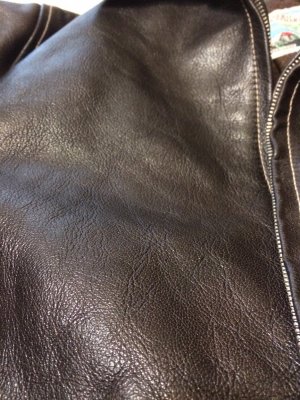 Last edited: