I have found that I don't need two shearling vests so I am selling one of them.
This is a Fivestar B-3 Shearling Vest.
I have "designed" this vest in this form. Basis was a B-3, the collar I took from a D-1. I think the slightly smaller collar fits better to the vest.
The pocket is made of steerhide. Shearling is 20 mm.
Condition please see the pictures. But I will add the latest pictures tomorrow (incl. measurements).
200 EUR + shipping should be a fair price.
Dimensions:
Shoulders: 16.5"/42 cm
P2P: 23.6"/60 cm
Hem: 20"/51 cm
Back length: 27"/69 cm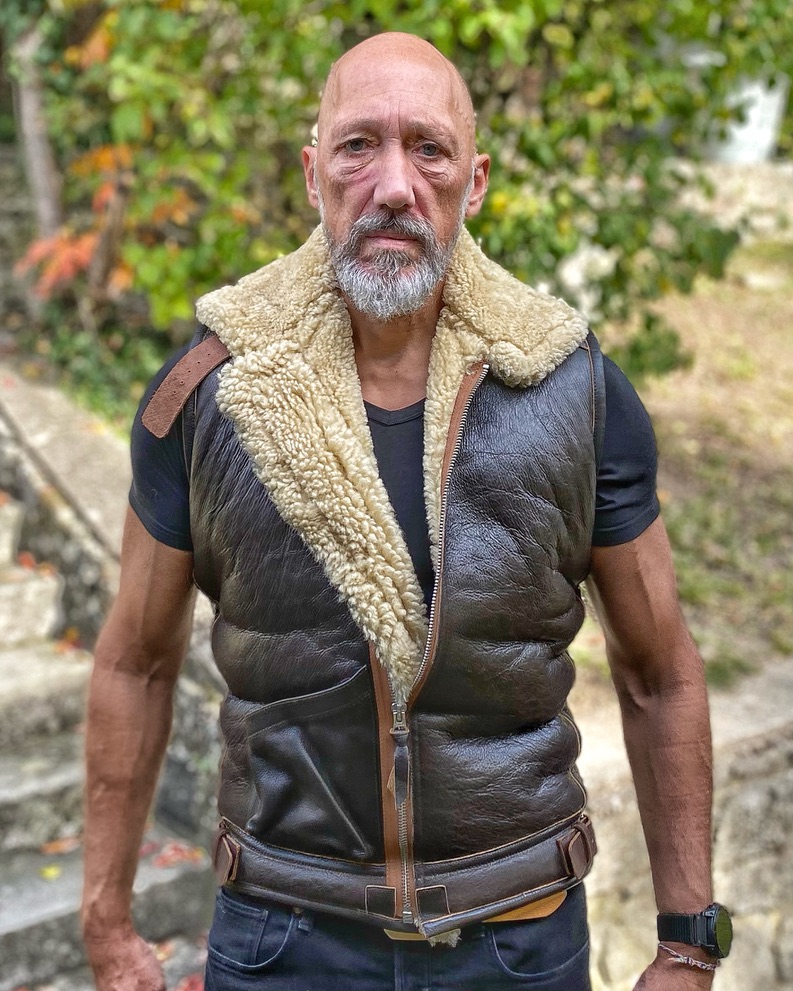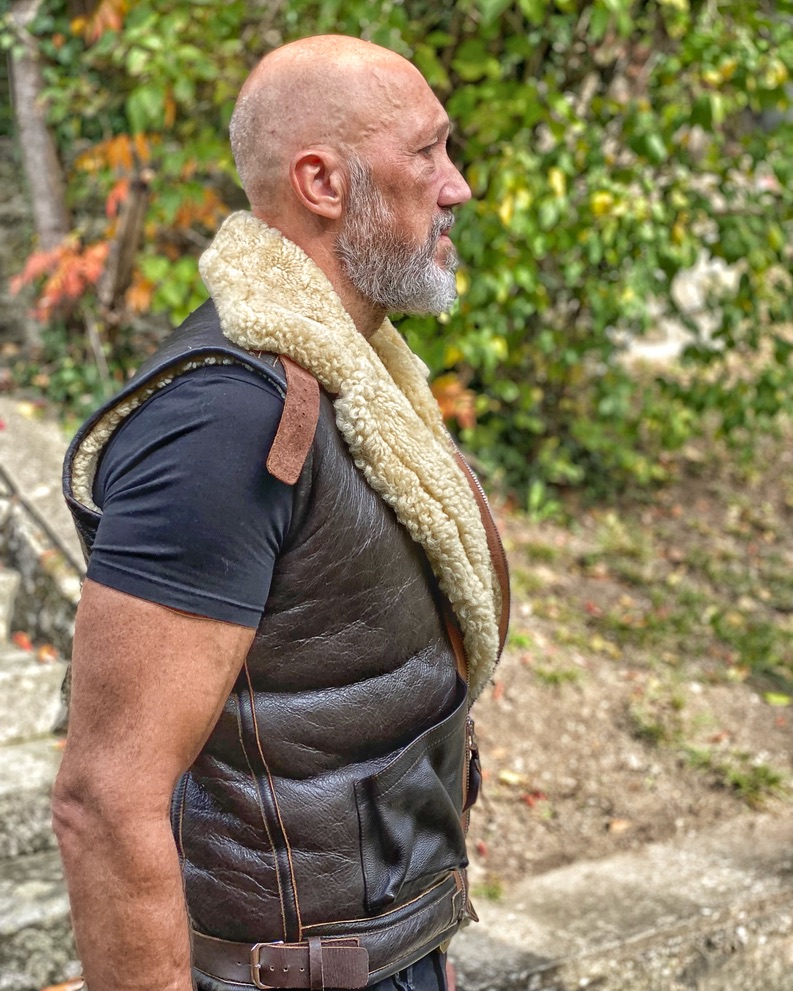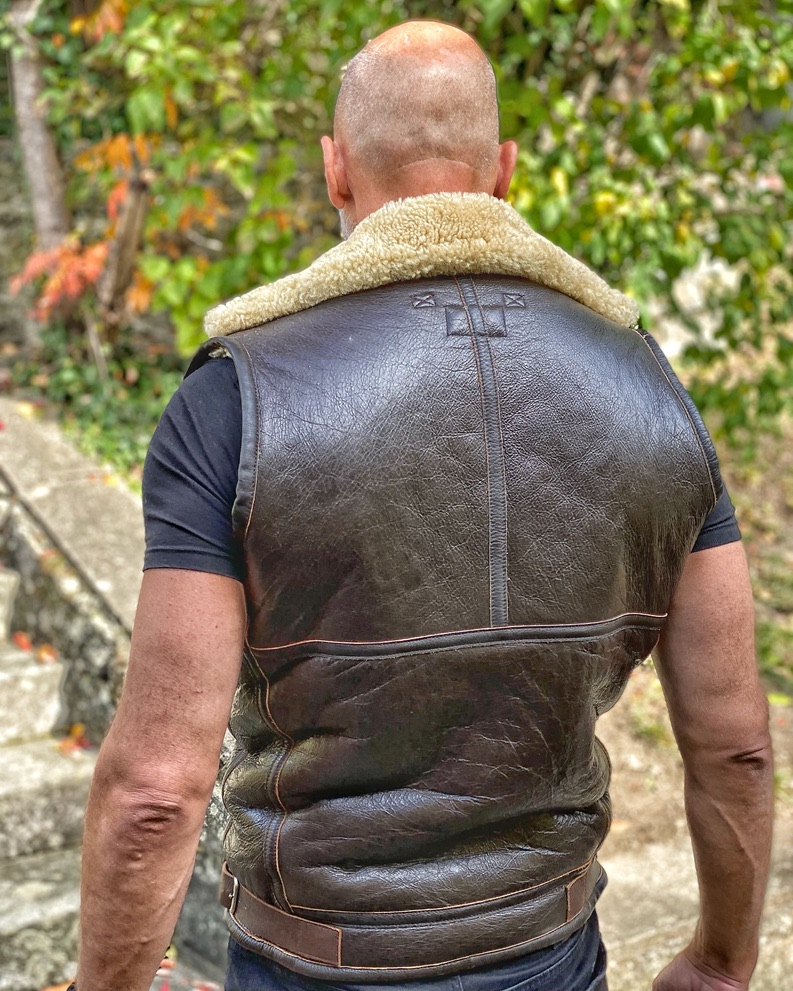 Last edited: