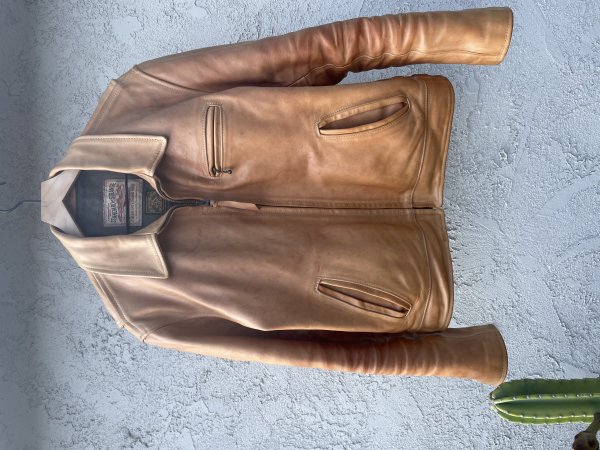 Hello all,
I've long read posts on here but never signed up for an account. I decided to since I'm trying to sell my Vanishing Point jacket. There's nothing wrong with it. I've decided to size up and need the funds before placing a new order. It's a size 44. (See published measurements.) The only thing that's different is the sleeves. They are a little shorter as they have creased (see pictures.) Since this is veg tan leather, it started as almost white. It has evolved into this nice Carmel color. Note you can see some marks throughout. This is to be expected as the jacket picks up character as it ages. Note there is also a little sun fading inside the lining. This does not impact the jacket, though. See this website for price and more information:
https://standardandstrange.com/coll...orsehide-leather-jacket?variant=1273176712814
1
While I am new here, I am in good standing on eBay and the Iron Heart Forum for what that is worth. Please message me for additional pictures or questions. I am asking 800 shipped in the continental United States. I will split overseas shipping.