This one almost ended up in the gripes section. I picked it up on an estate auction with only a few pics. I figured there was a decent chance it was a late 30s, early use of the "newer" No 1 Quality crest on the sweat.
The hat arrived and the first thing: plastic on the liner. Oh well. But the felt was really quite soft and moldable, much nicer than a typical 50s Stetson.
Well… open it up a little and there it is: a white refurb tag over a 20s/30s manufacturing tag and a pre-mid30s type orange tag.
A mid-brown hat, a big 4 inch brim: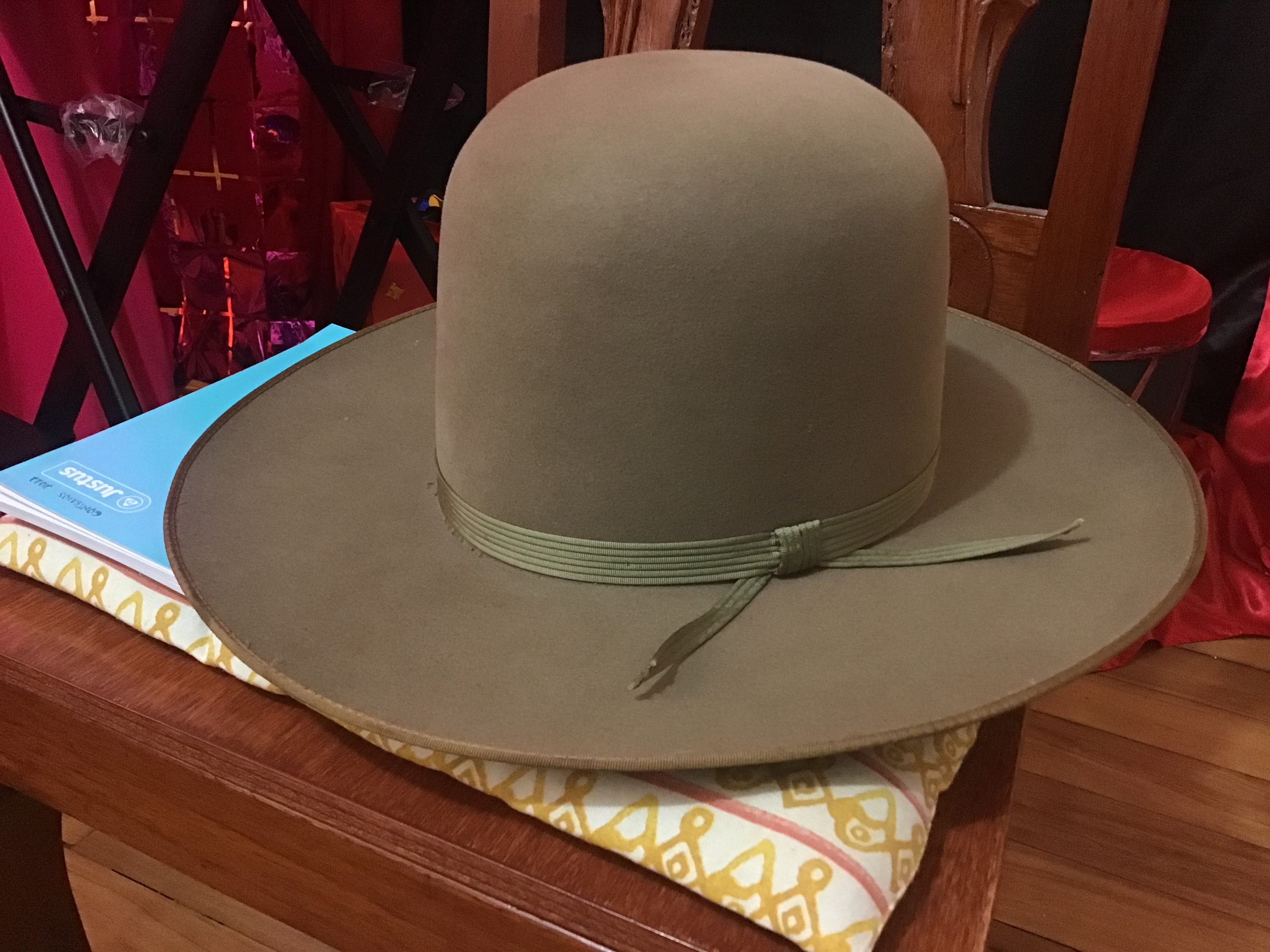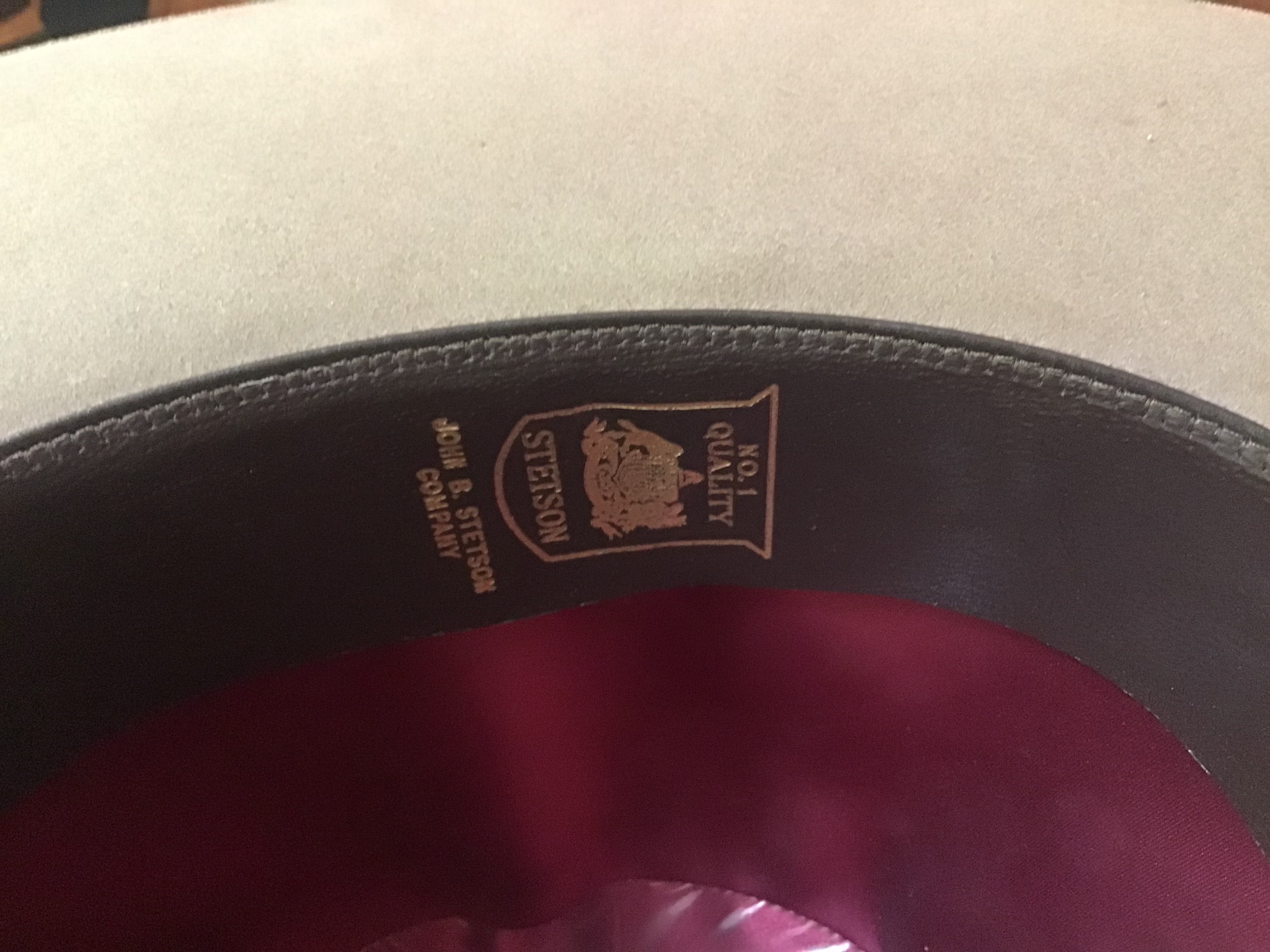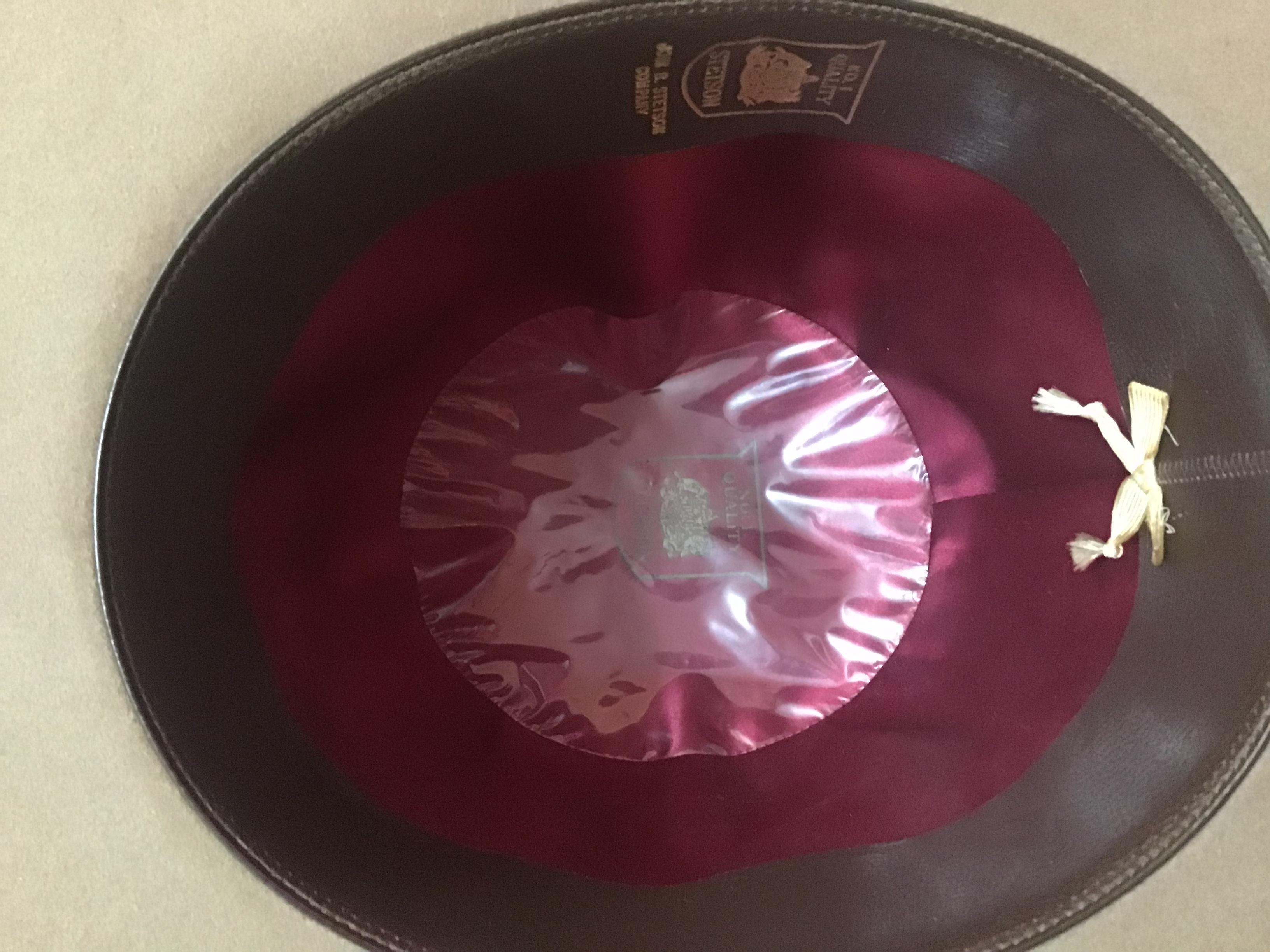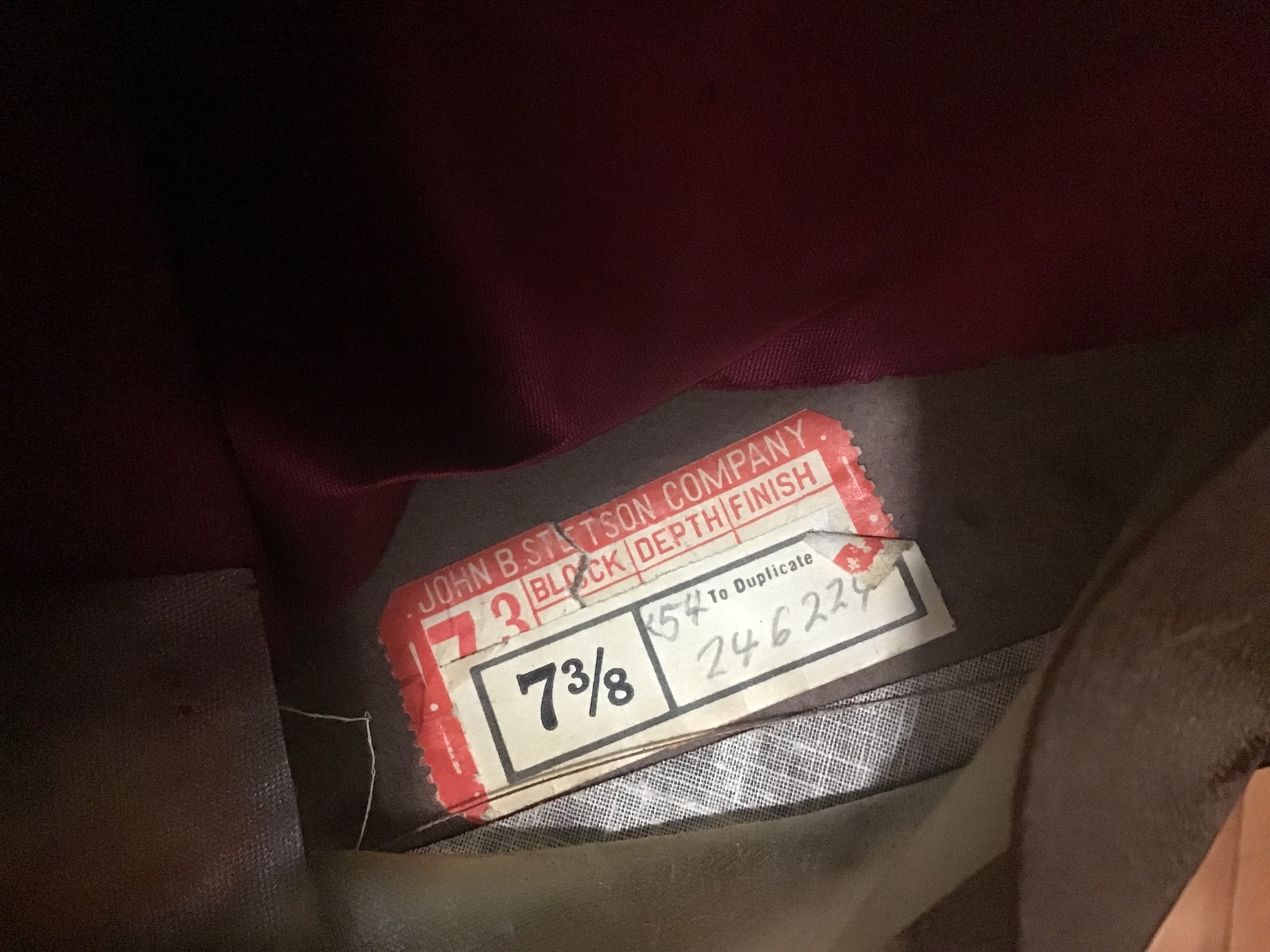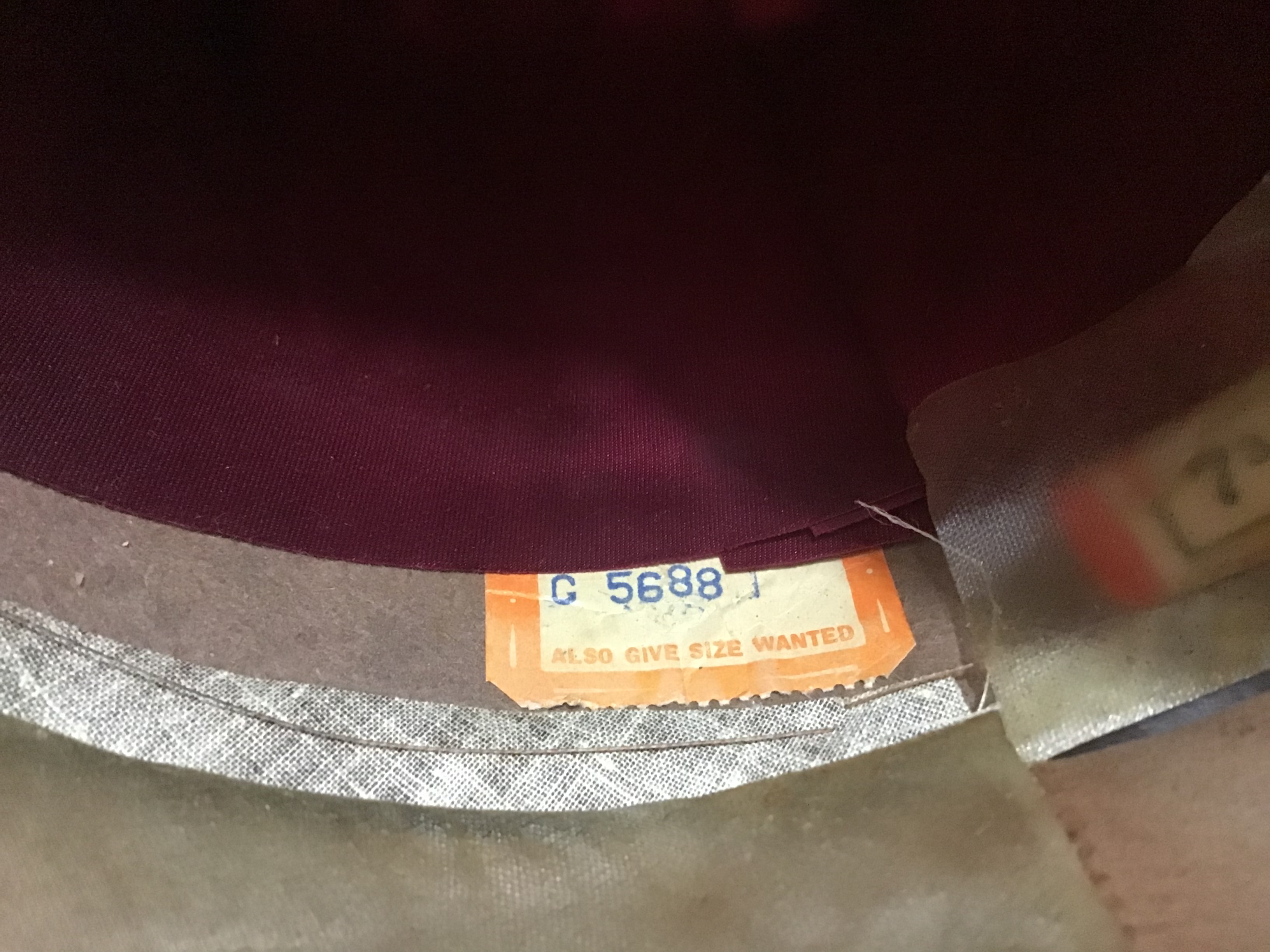 Last edited: