*1920/30 Vintage Stetson Open Road style No.1 Quality 'NEVADAN' with box. 7 1/8"*
It'a a remarkable piece and it pains me to have to do this but I can't bear to stretch it, so here it is.
I love this amazing hat. Recently acquired and its a bit to small for my vintage 7 1/4" head. Someone will be most fortunate to have a 7 - 7 1/8" hat size that will benefit from having this very fine example in their collection.
Felt
is wonderful, of the finest hand. I see no faults other than a 90 year old dust mark or two.
Color
is a stunning Light Silverbelly, Hat band 3/8" with matching Brim binding.
Liner
shows some use but is in excellent clean condition with exceptional Logo.
Sweatband
is excellent, soft & supple, with fantastic debosements.
Size
as tagged is 7 1/8 - Its going to fit between 7-7 1/8 Vintage. Please see measurements as I do my best to measure accurately. I typically wear a 7 1/4 - 7 1/4LO in early Stetsons.
Brim
is a crisp 3".
Shipped USPS Priority
$275 Paypal Friends & Family
Thanks for having a look.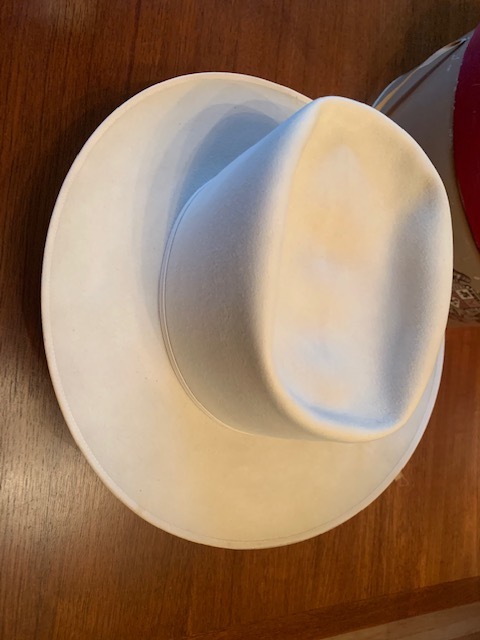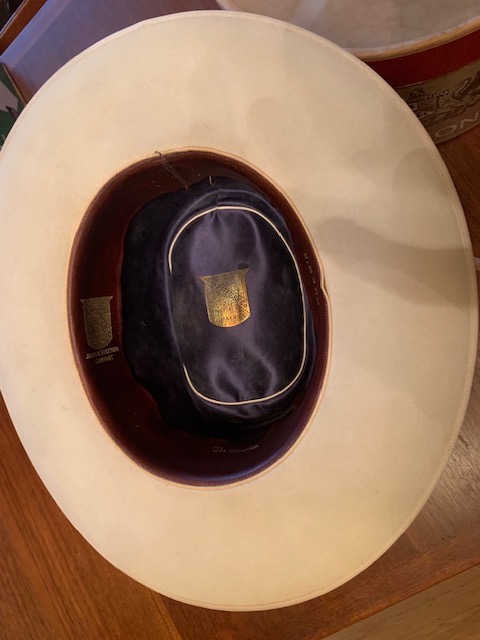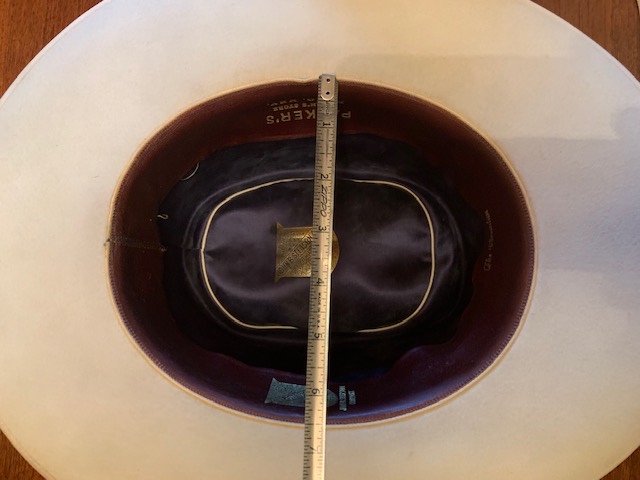 Last edited: