FS: $550 (NET) Shipped CONUS. Will consider international at additional expense.

This one is pretty special looking and broken in perfectly but a hair too big and a bit too heavy for me. I prefer the midweight leathers for daily use. Since I don't ride, this one is wasted sitting in my closet. Very heavy comp weight but so well designed. I noticed immediately while driving that it just didn't ride up with arms outstretched. I have jackets from other makers that are a size up that aren't as comfortable to move around in. Vanson truly knows what they are doing with riding jackets.

I purchased from the original owner who bought it in 79 or 80. This is a black competition weight Vanson CR that's faded to a heavily grained lovely brown, with black showing clearly under the arms and on interior panels.

Upon receipt, I cleaned the exterior with Lexol cleaner and a horsehair brush and conditioned with Bick 4. I hand washed the interior as well. It was surprisingly clean for its age. It contains no odors or excessive wear. Even the interior liner is fully intact, no rips, tears or wear holes. All zippers work but the zipper pulls have fallen off the hand warmer pockets. I have both pulls which will be included. Also includes the zip in fleece liner that is virtually unused (according to the original owner).

Fits like a 44. Measurements tag size 44.

Chest 23.5"
Shoulder: 18"
Front Length from bottom of collar: 22.5
Rear Length from bottom of collar: 27.75
Sleeve measured straight: 26"

Note that the dark spots in the following images were from the rain while taking pics.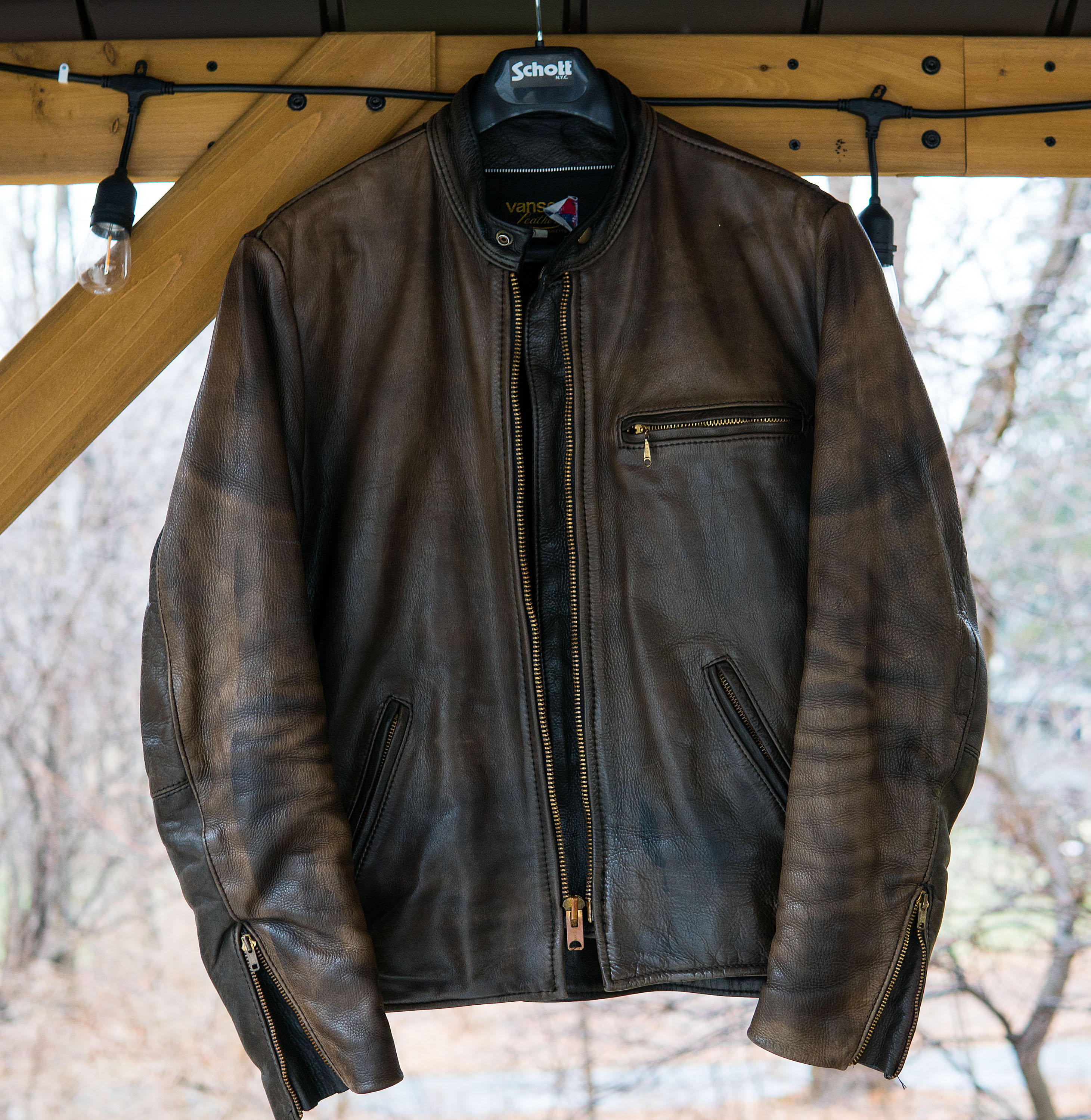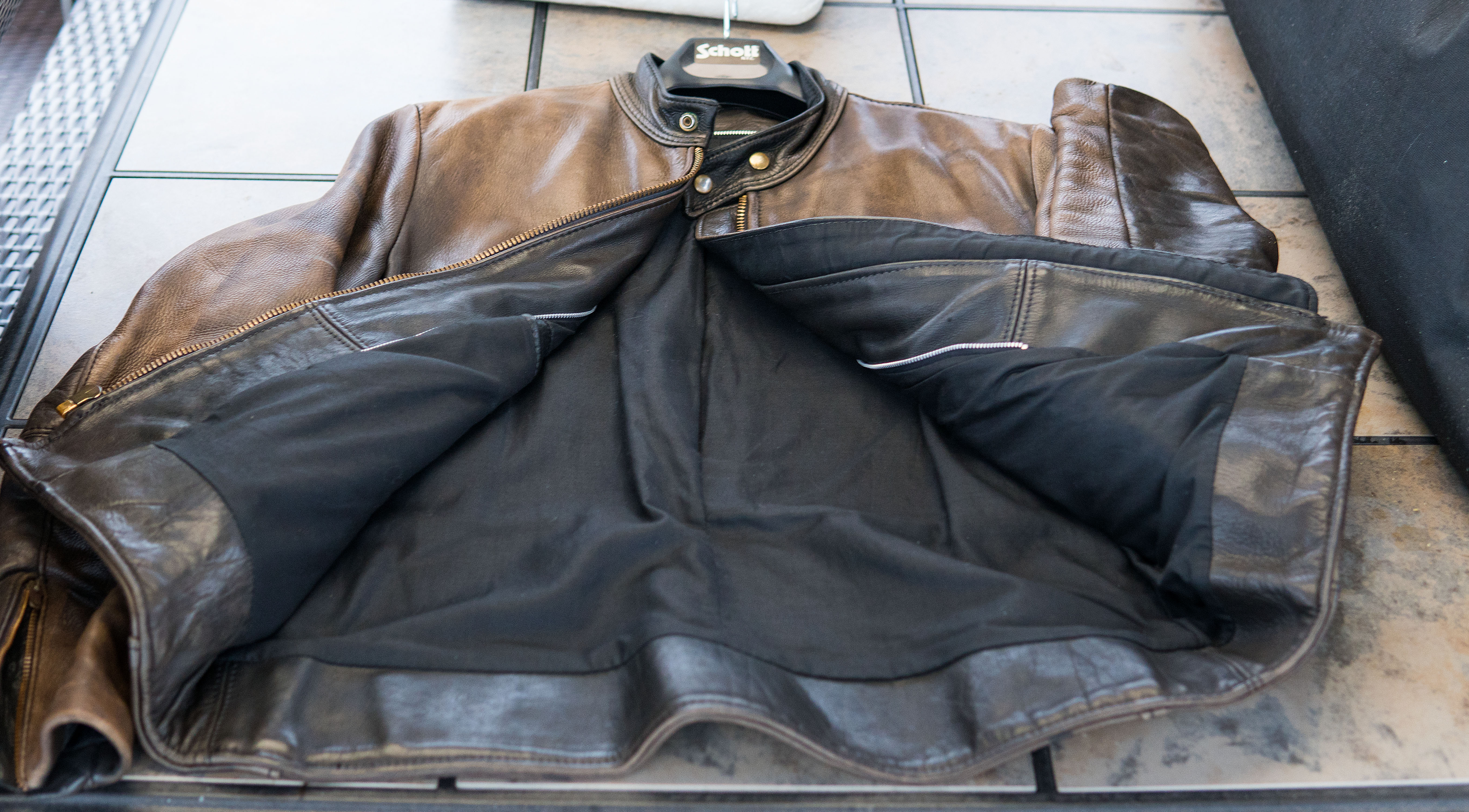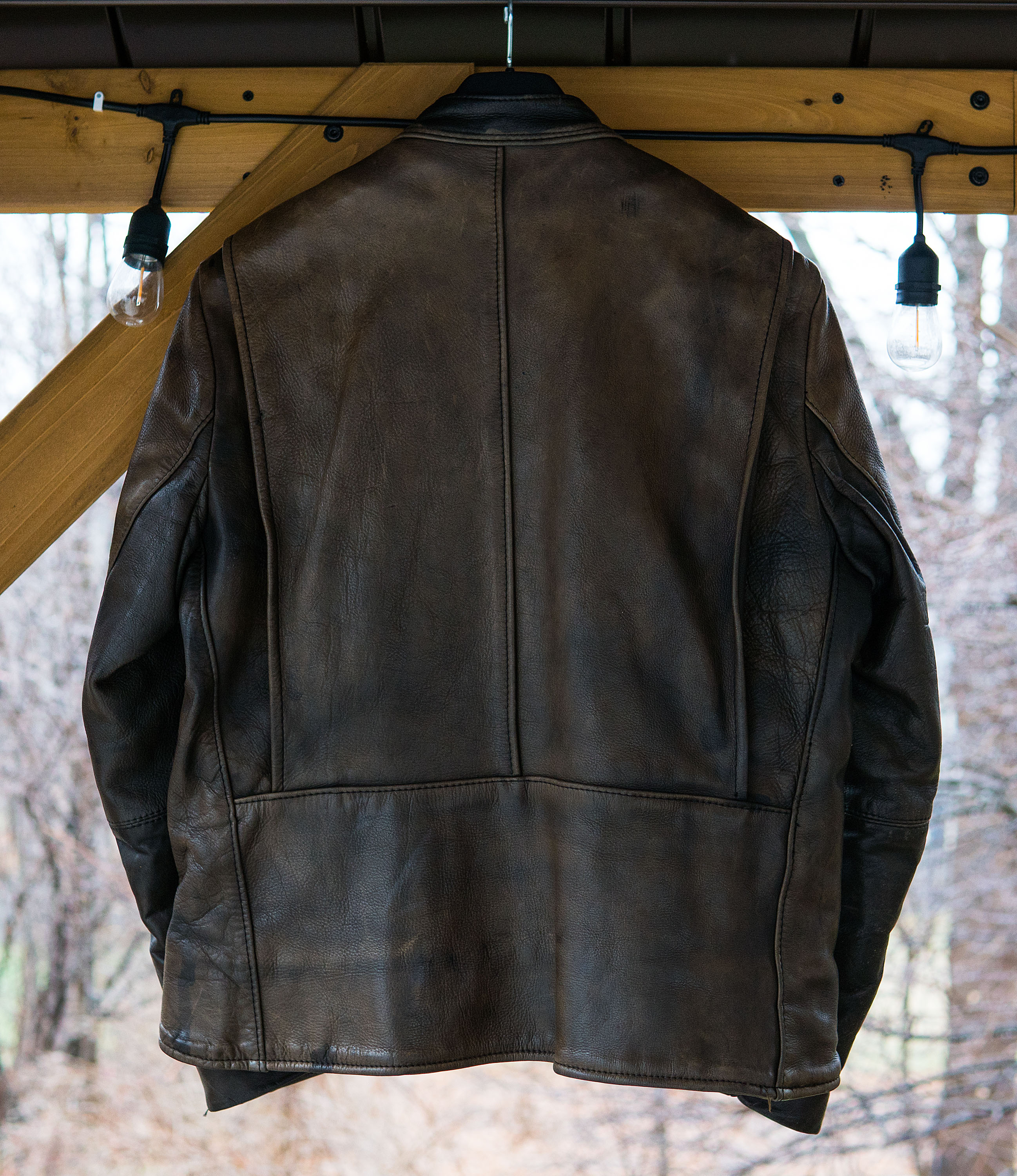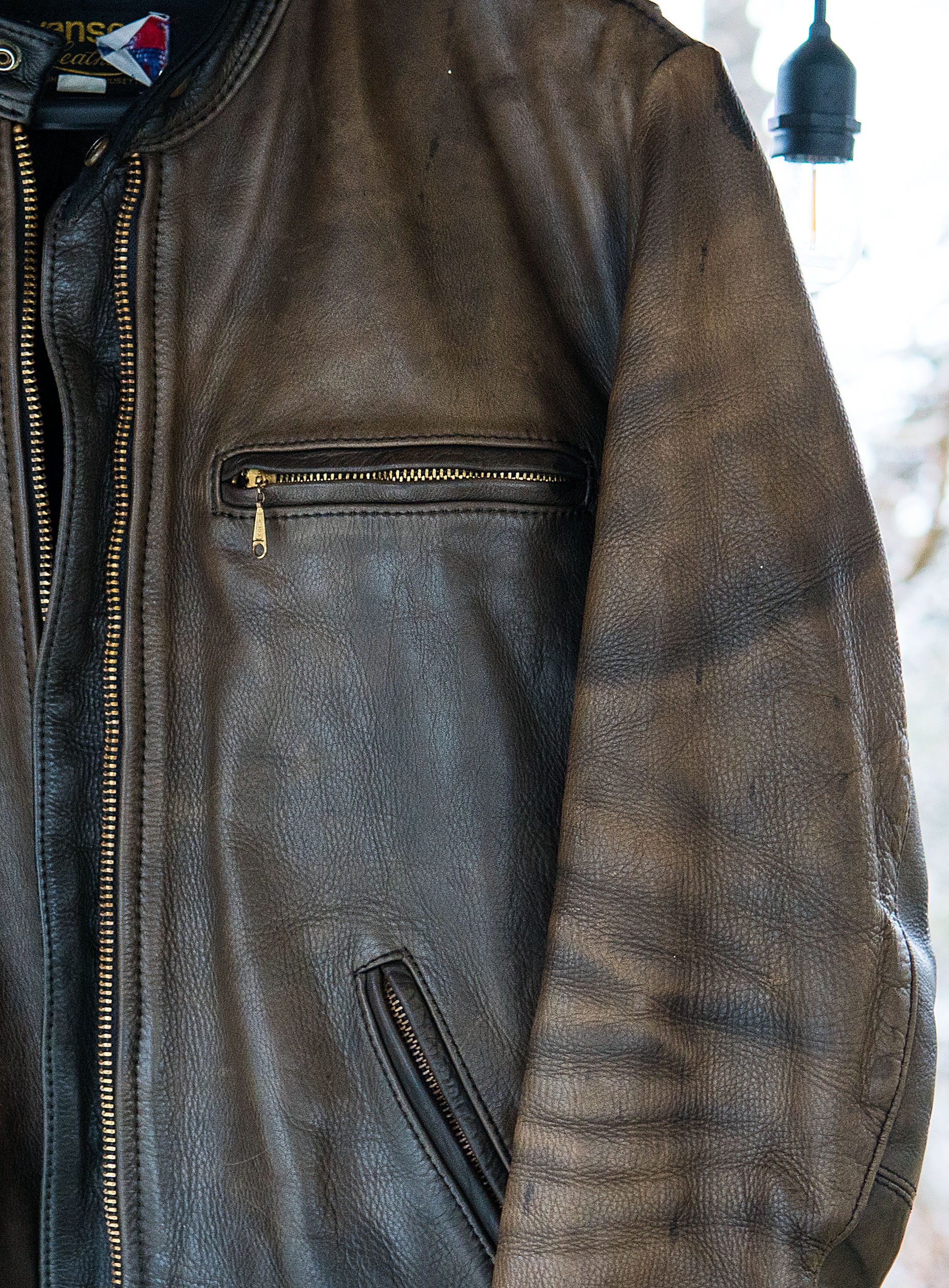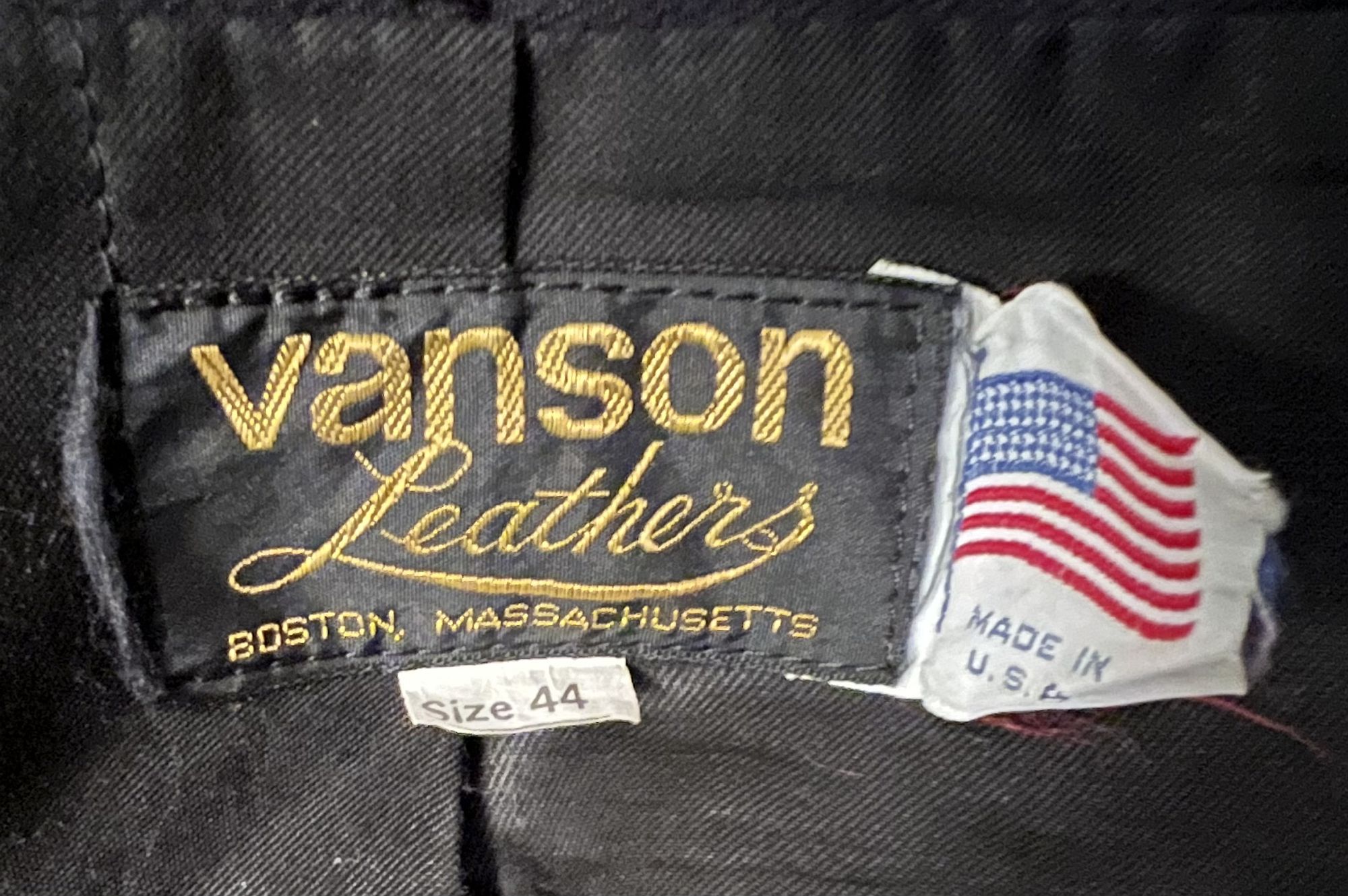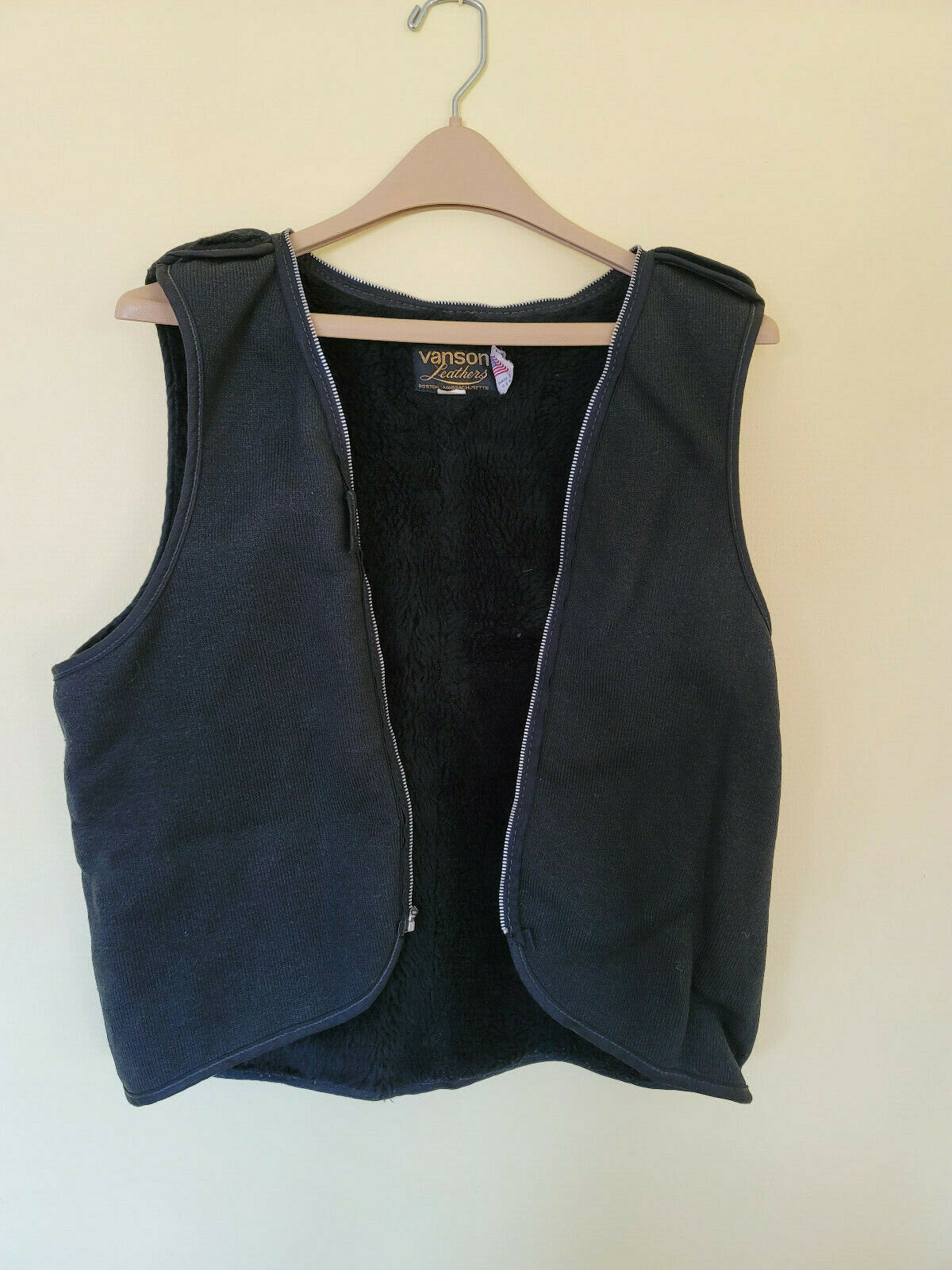 Last edited: