I was re-watching Foreign Correspondent again last night. One scene I vividly remembered was how Johnny Jones outwits the assassins by slipping out the window of the bathroom in his hotel suite.
The scene combines silliness with real tension. Jones is sitting in his room planning to go out. He is in his underwear, wearing a dressing gown and his shoes. Seeing a man fleeing for his life on a building ledge in his underwear with his shoes, socks, and sock garters (suspenders for the UK crowd) is pretty funny to me.
It got me thinking though. I've seen other movies of the period (this was a 1940 release) where men are dressing to go out and are wearing their shoes, but haven't yet put on their pants. I imagine the idea was to keep the pants from wrinkling, but it occurred to me that unless the guy was planning to remove his shoes, put his pants on, and then put the shoes on again (not likely), the pants legs must have been HUGE in order to permit him to put his pants on while wearing his shoes.
So I got to looking carefully at the suits. There is a scene where Jones and the chief villain are together. Each is wearing a suit I'd really like to own. I've posted some screen captures below.
Can any of you comment on the pockets of the jackets? Neither jacket appears to have flaps over the pockets. Was that a common feature of the day, or has the director had them tuck the flaps into the pockets so that they can insert and remove their hands more easily?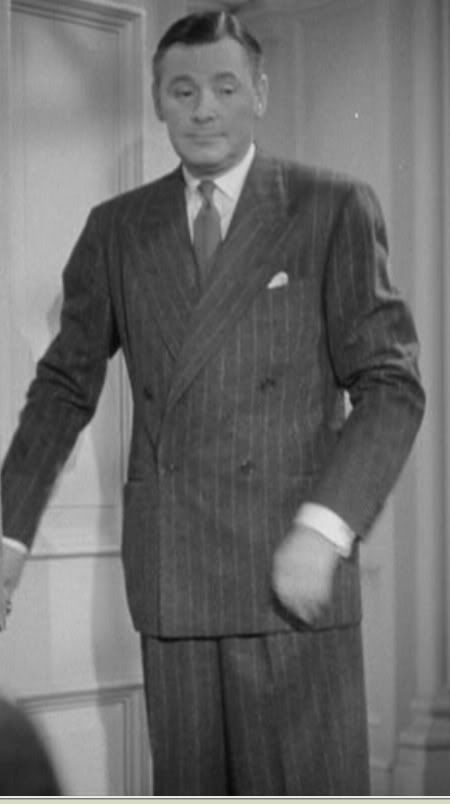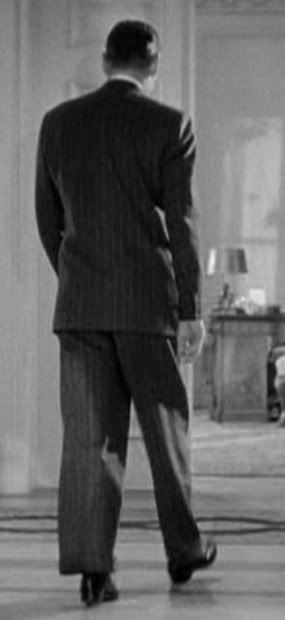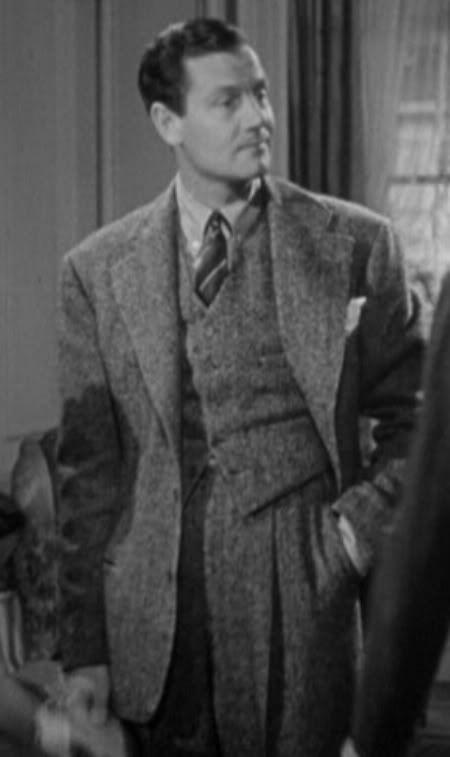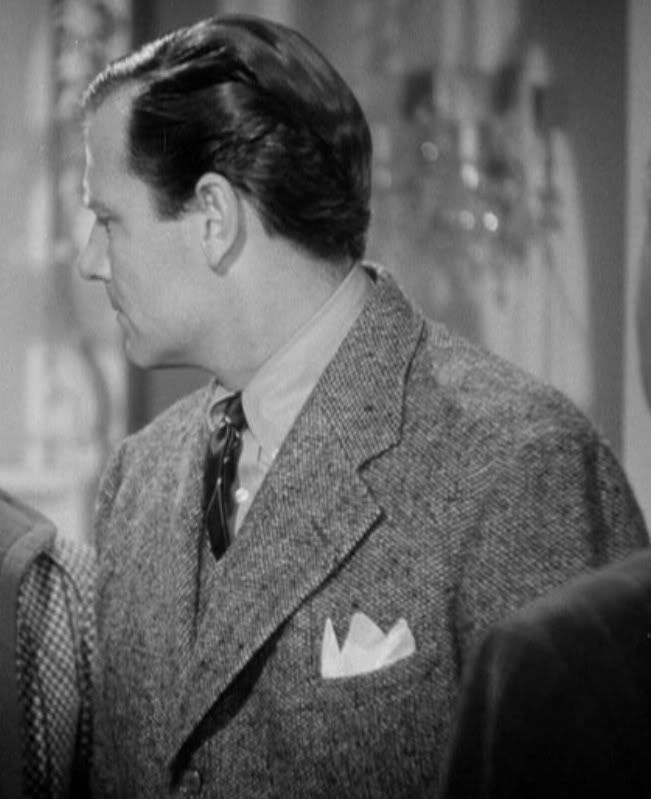 Last edited: