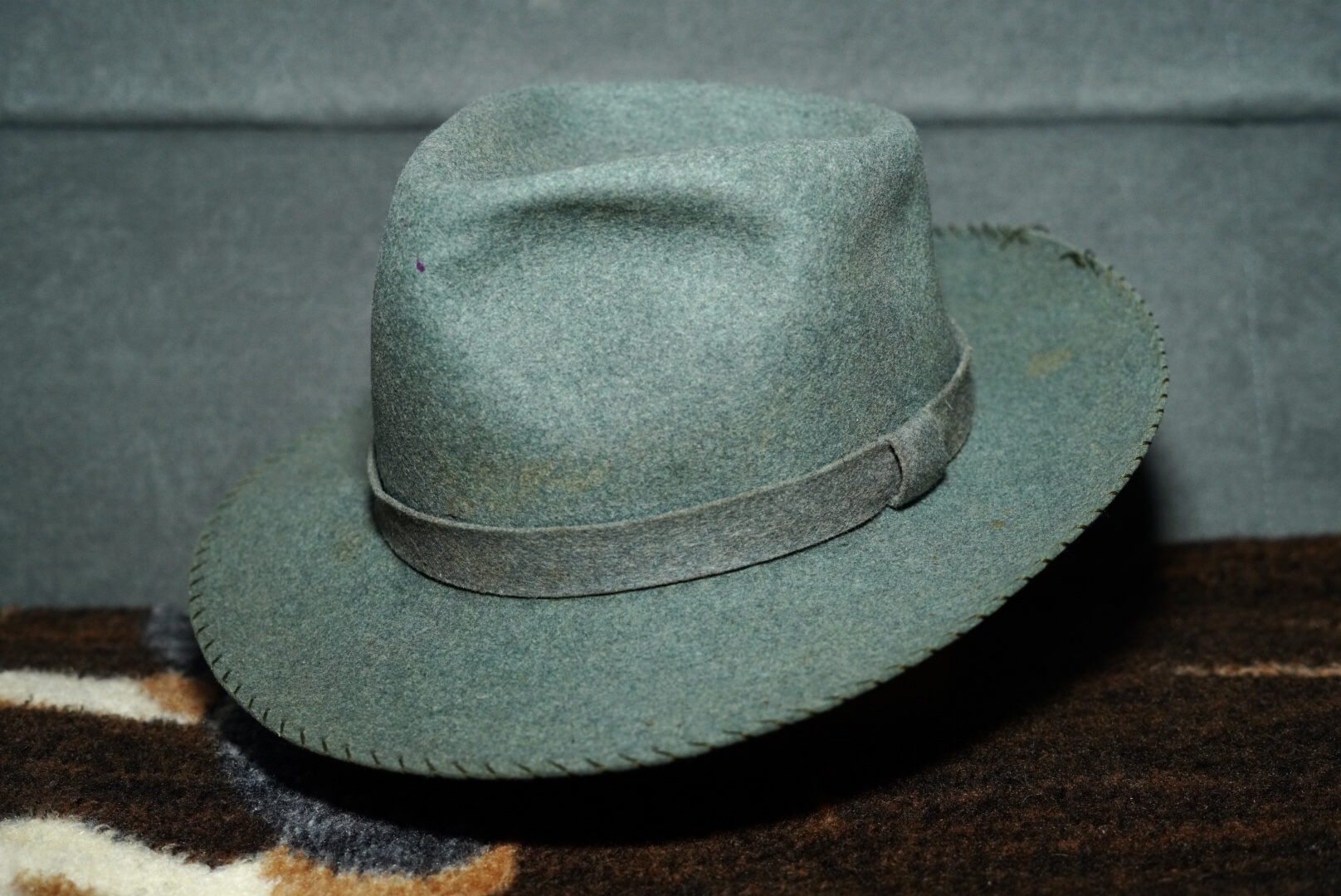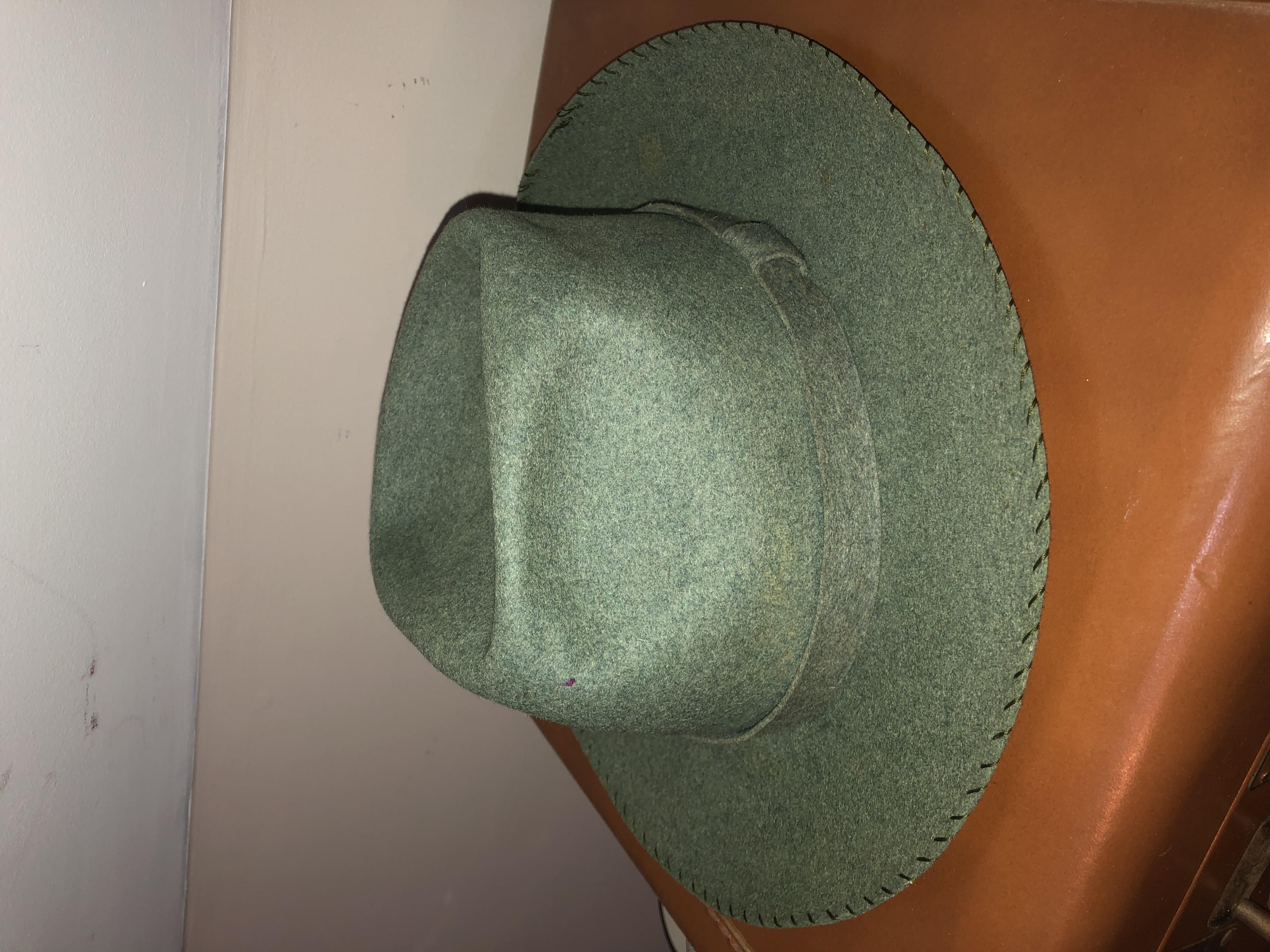 Hello all,
I was hoping to bring this hat back to life as a project but I figured there's someone out there who can probably do it better than me and actually wear it as it does not fit me.
size 7- measurements are
L: 8"
W: 6 3/8"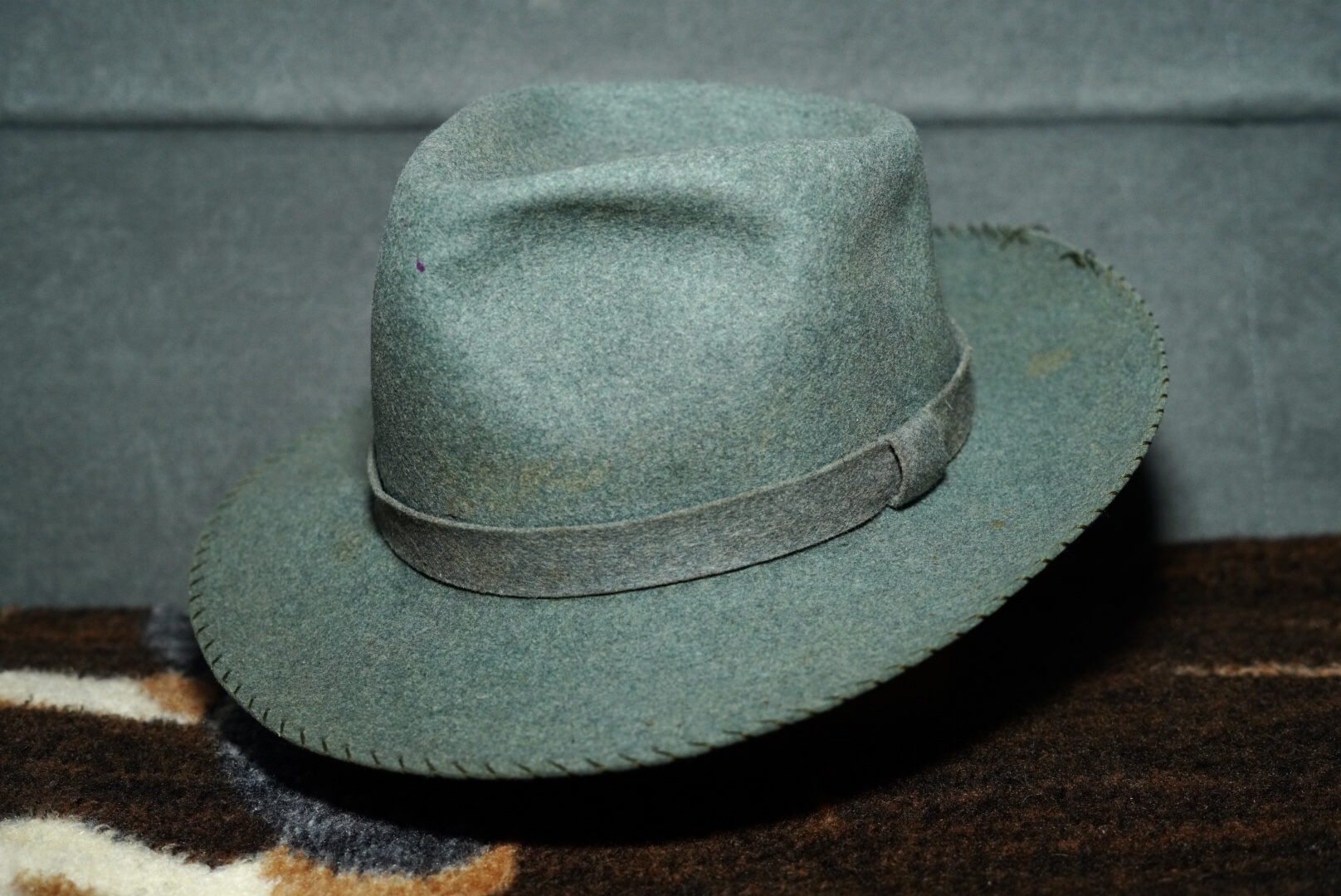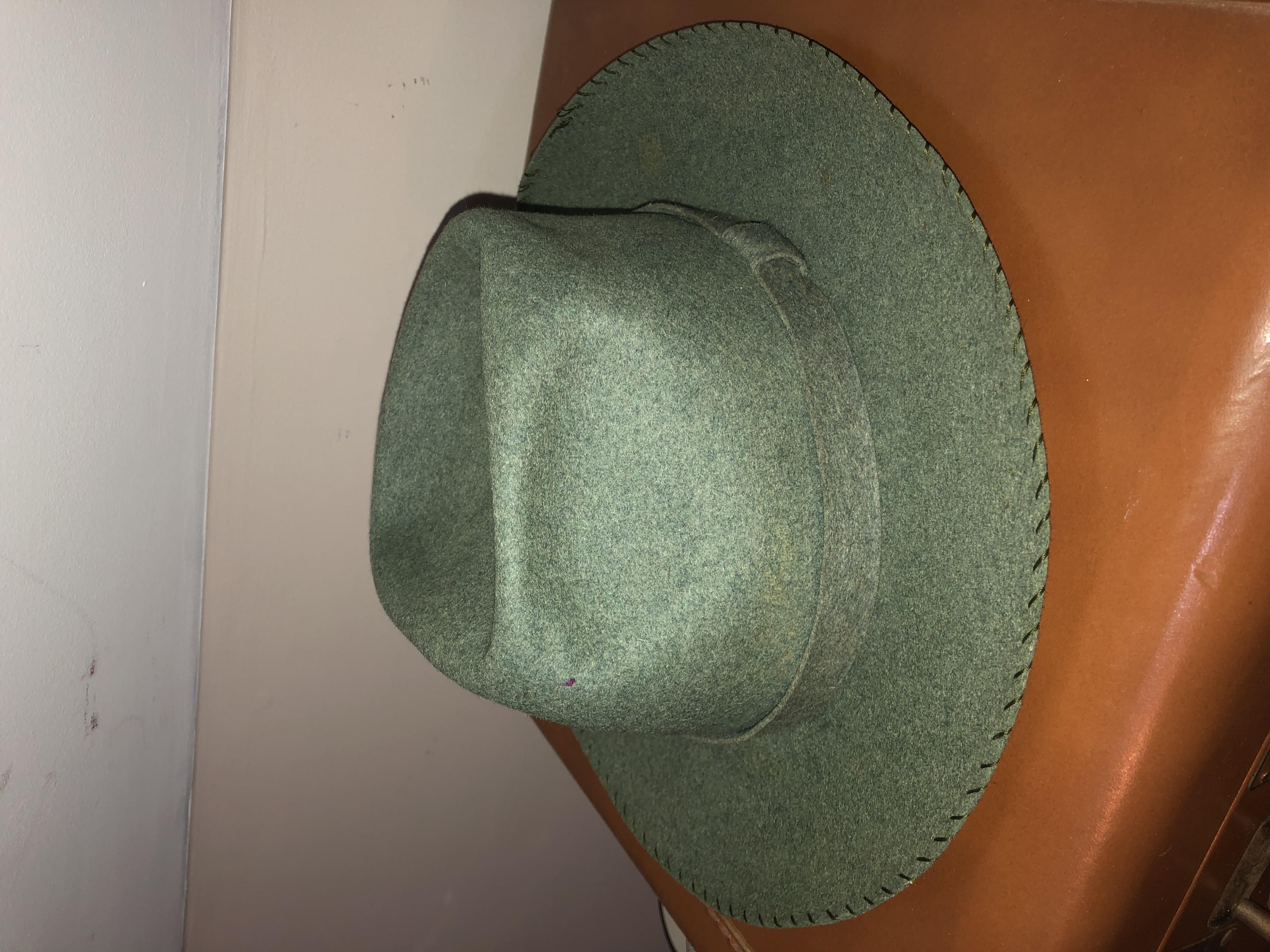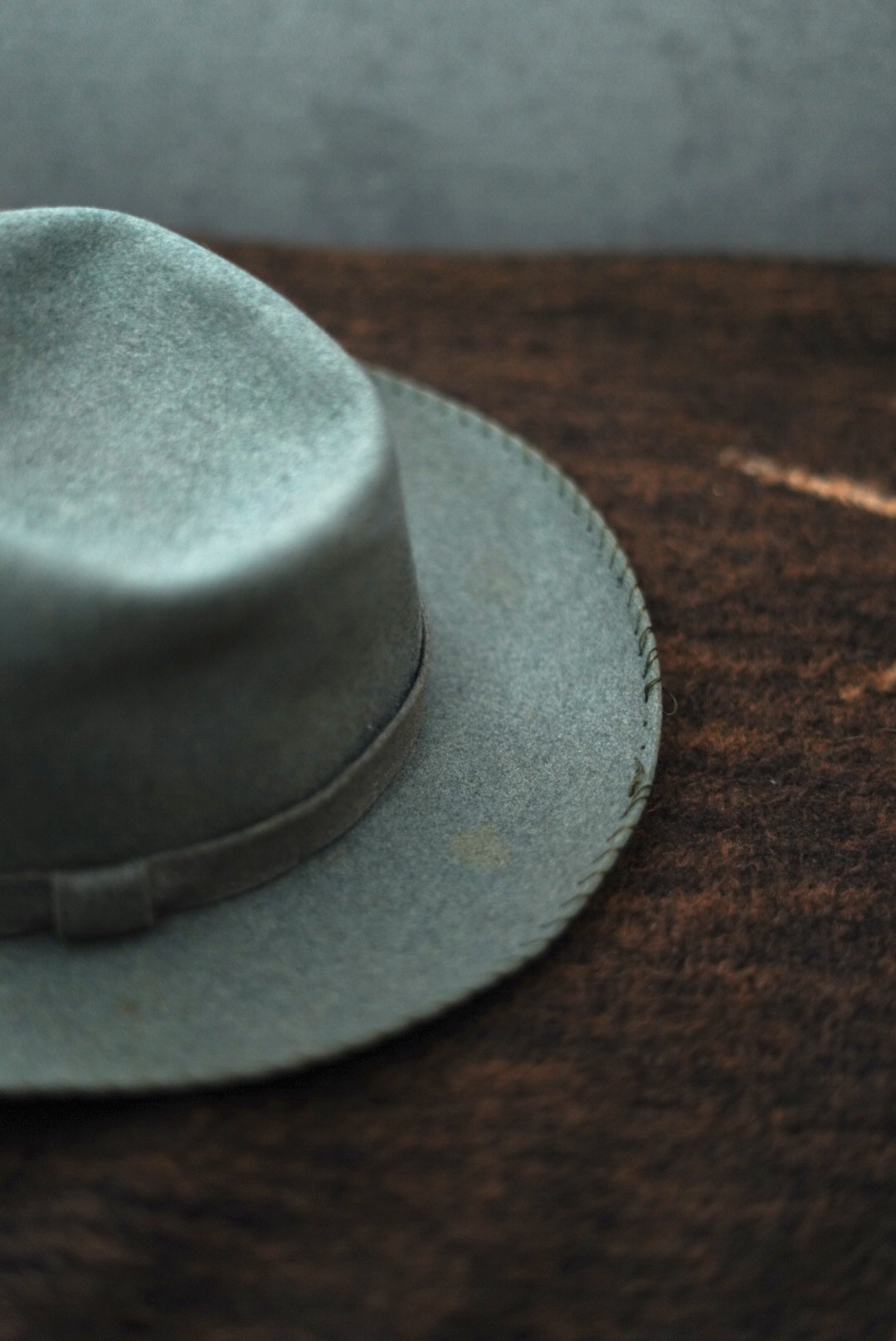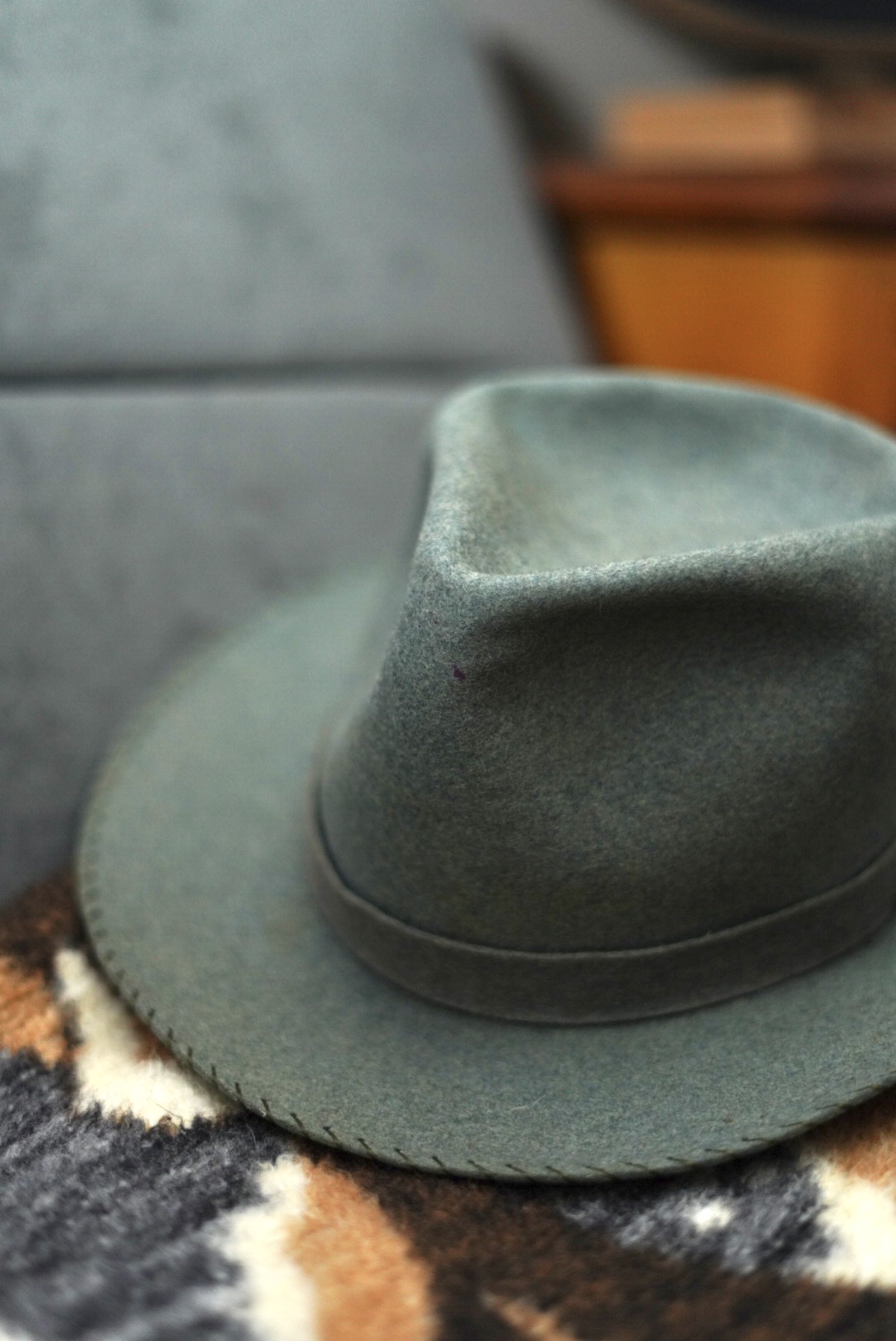 purple mark on tip of crown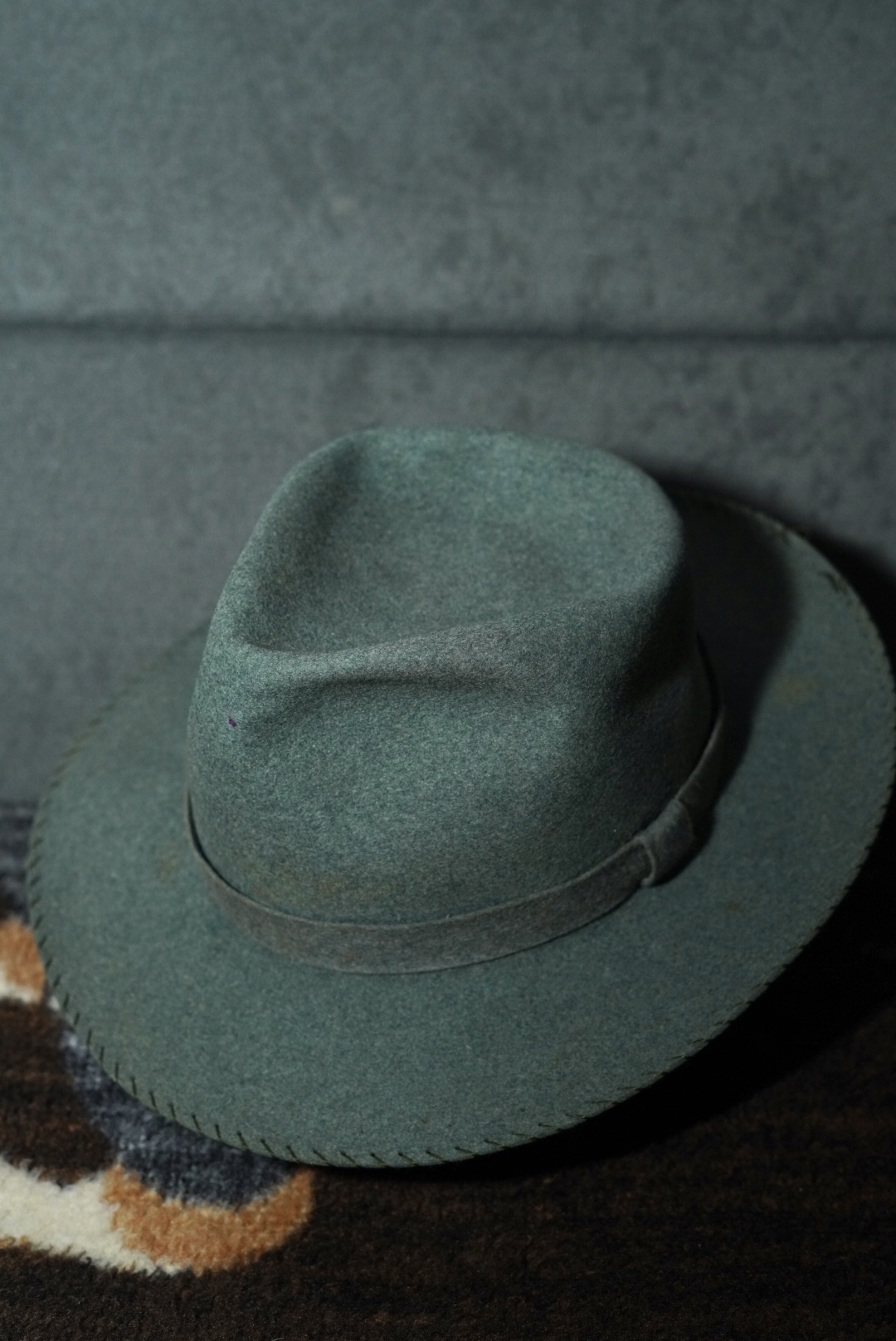 It needs a cleaning, new sweatband, and it also needs a new whip stitch for the brim. Yes, it is beat up but I would wear this "as is" if it fit me. Gotta love patina! The felt is very soft, color is green, and the felt doesn't look all too bad at first glance in person. Most of the blemishes are under the brim. There are some moth bites and one is very deep but still has not broken through. Im asking $100 shipped in the USA.
For comparison, I've added photos from my good camera and flash of some details mentioned also with an iPhone photo for color and appearance reference. Holler with any questions and thank you.