...

(Soooooooooomebody's not telling the truth.)

...
If you ask each one of the four, none of them were in the room when she was murdered.
Lost a bit amidst the sensationalism of the trial is the victim. Mrs. Riech, thinking she's coming to meet her friend's new fiancé, brings a box of chocolates (as a gift, I'm guessing), only to be robbed and killed. That she came with a gift is very sad.
...

(Awww, it's always good to see an old friend again.)

...
The poor telephone is still probably underwater.
There is no reason for the courts to be lenient with her anymore.
Her family should try and get her help, but maybe they have and she's just who she is.
Meanwhile, Governor Blackstone thinks, at least my Barbara is better than this one.
...

("The best comic strip in the country is -- Blondie?" "Hmph, those snippy judges!" sniffs Josephine Bungle. "How lowbrow!" "Oh dear," sighs Mary Worth. "Bring them to me at once," comes a commanding voice from the East. "They shall know what it is to trifle with the Dragon Lady!")

...
I've never read "Blondie" regularly, but from the little I've seen of that strip, it's hard to think it is better than "Terry," but popularity and quality are two different measures. Also, I thought "Annie" was very popular.
And in the Daily News...

Well now, I guess we can see exactly where the Finger of Guilt is pointing today.

...
The cross-examination is going to be fascinating.
And in the Daily News...

...

Shoot the messenger.

...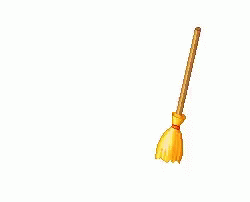 ...

Oh, this'll end well for everyone.

...
It would be fun to have Lana back in the story, but she's too good for all these "Harold Teen" idiots. The way "Terry and the Pirates" is going, Pat's going to have to hire a nanny for Melody soon, perhaps Lana would be interested in some overseas adventure.