And in the Daily News...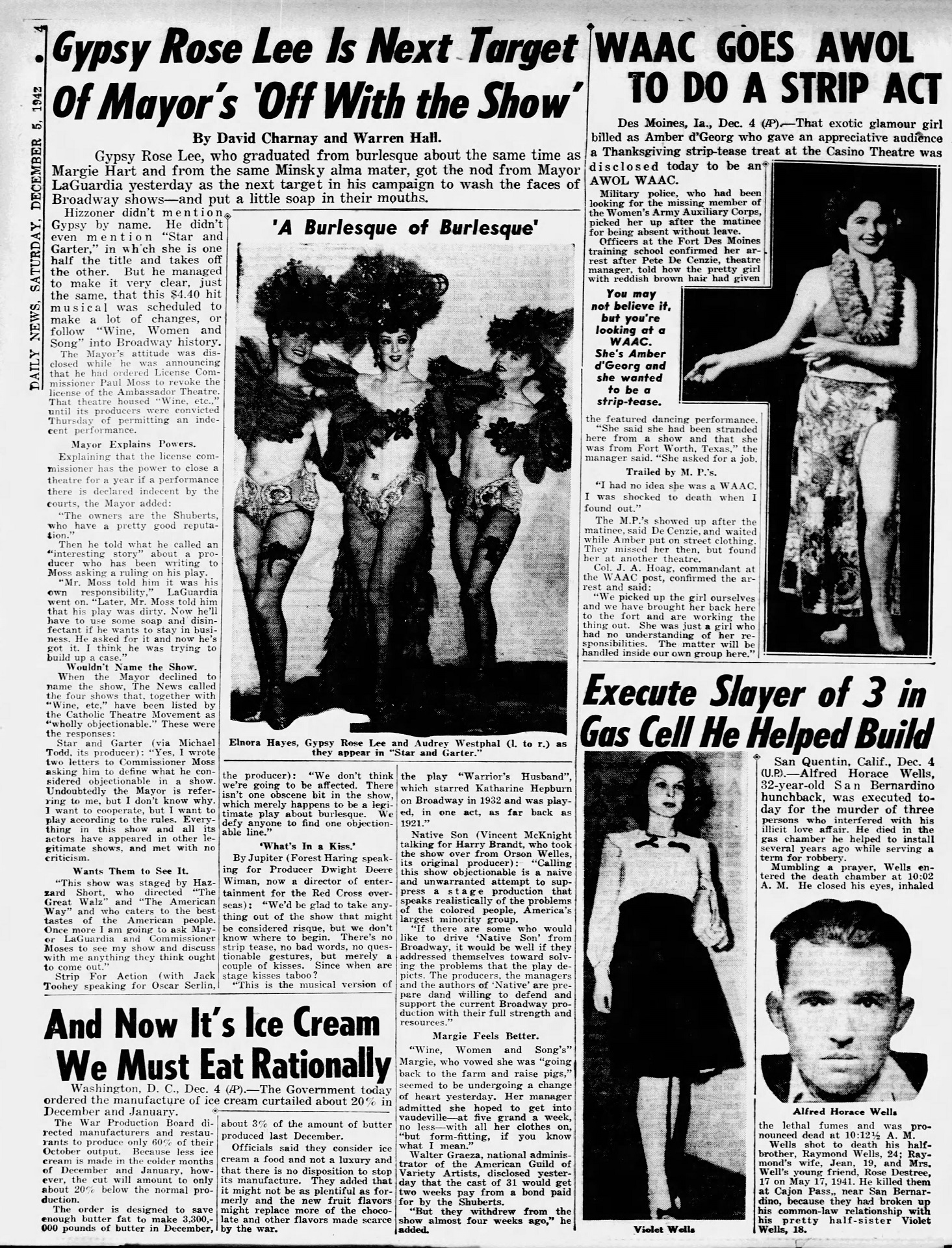 "Gee whiz," smiles Margie. "Five grand a week! Thanks, Catholic Theatre Movement!"
"Hey," heys Joe. "Don'cha brutteh have a goilfrien' upta Bronx?" "Yeah. notes Sally. "He says she's t' awrm rasslin' champion' 'a Mosholu Pawrkway."
Well, we kinda knew that all along.
Not everyone is cut out for farm living.
"Besides, with these skills, I should be at least a major."
It's bad luck to open an umbrella in the house.
Careful what you wish for, kid.
So much for "isn't it great not having a lot of staff around."
Would that be her "uncle" the "big butter and egg man?"
Nice knowing ya kid. Starting Monday, "The Adventures of Shadow Smart."