And in the Daily News...
Okay then, I guess we have this whole story covered.

At least let's hear the records first.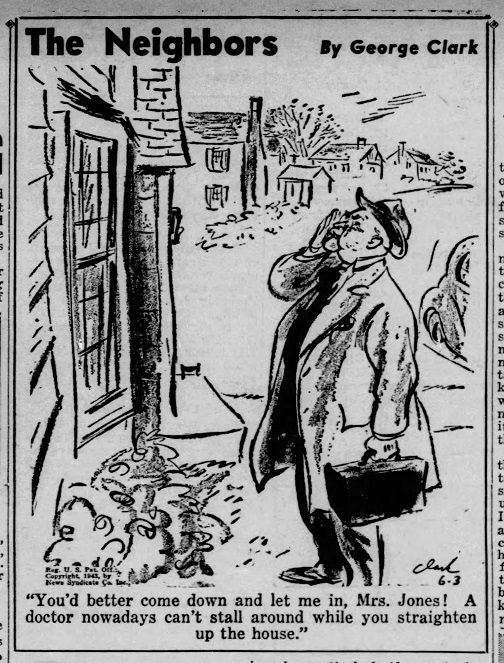 Relax Doc, it's billable hours.

"Very good. Please pass me the potassium nitrate..."
"Losing your grip? At least you HAD a grip! Some of us never got a grip at all!"

It's a pity they never got married.

Well doesn't this all just fall into place.
Our dear little boy is a battle-hardened veteran with an attitude.
This is why boarding houses went out of style.

This is why, after the war, everybody's going to move to suburbia.