Super Moderator
Bartender
Sheepskin lined box coats rose to popularity around the turn of the last century. They were lighter weight than a comparable wool coat of the same warmth and less expensive than the fur and fur lined coats which the style was based upon. These coats typically had durable canvas or moleskin shells, mouton collars, sheepskin lined bodies and blanket wool lined sleeves. They generally were shawl collared and belted. Taking a cue from the shawl collared fur coat styles of the period, many did up with loops instead of buttonholes. Double breasted styles were the most common, although single breasted styles did exist in great numbers. As the style gained popularity, more variations on the style cropped up. Leather and leatherette became popular alternatives for the shell, and regular coat-style collared models started to show up alongside the shawl collared ones.
The shawl collared sheepskin box coat enjoyed early popularity in lumber camps, along with the similarly cut shawl collared wool mackinaw coat. Lumbermen needed a coat which allowed for freedom of motion, and which was priced within the reach of a laborer. Period articles talk about the superior warmth of fur lined coats, but state that in active outdoor professions like farming or felling trees, this extra warmth is actually detrimental. Fur-lined coats are fine for more sedentary activities, but will cause overheating and heavy perspiration when worn by highly active outdoorsmen. This moisture lowers the body temperature, and in the end actually proves colder. That kind of advertising talk may be well and good, but objectively, I think the lower cost was probably a larger factor.
The coats were popular early on with automobilists and motorcyclists. As with many rugged styles, they were marketed heavily towards children and teenagers.
Shawl collared sheeplined coat from the 1930s. The classic cut: double breasted, belted, mouton shawl collar, sheepskin lined body, blanket lined sleeves.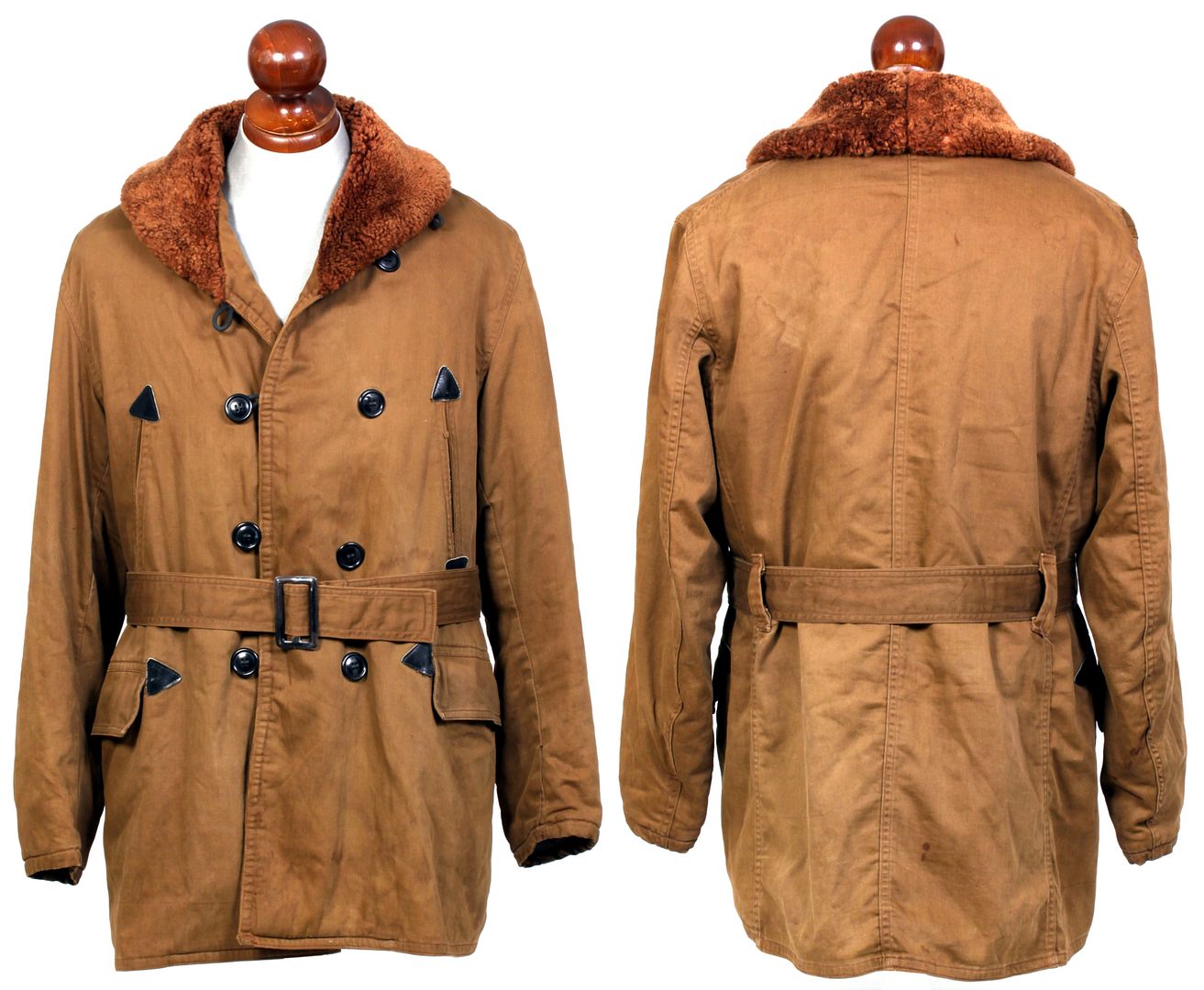 WWII mackinaw "jeep coat". This army coat blurred the lines between the Mackinaw coat and the sheeplined coat, substituting wool for sheepskin into the pattern of the traditional sheeplined coat. Probably due to the mackinaw name of this coat, after the war, the "mackinaw" name started to be applied to sheeplined coats, even though no part of them was made of mackinaw cloth.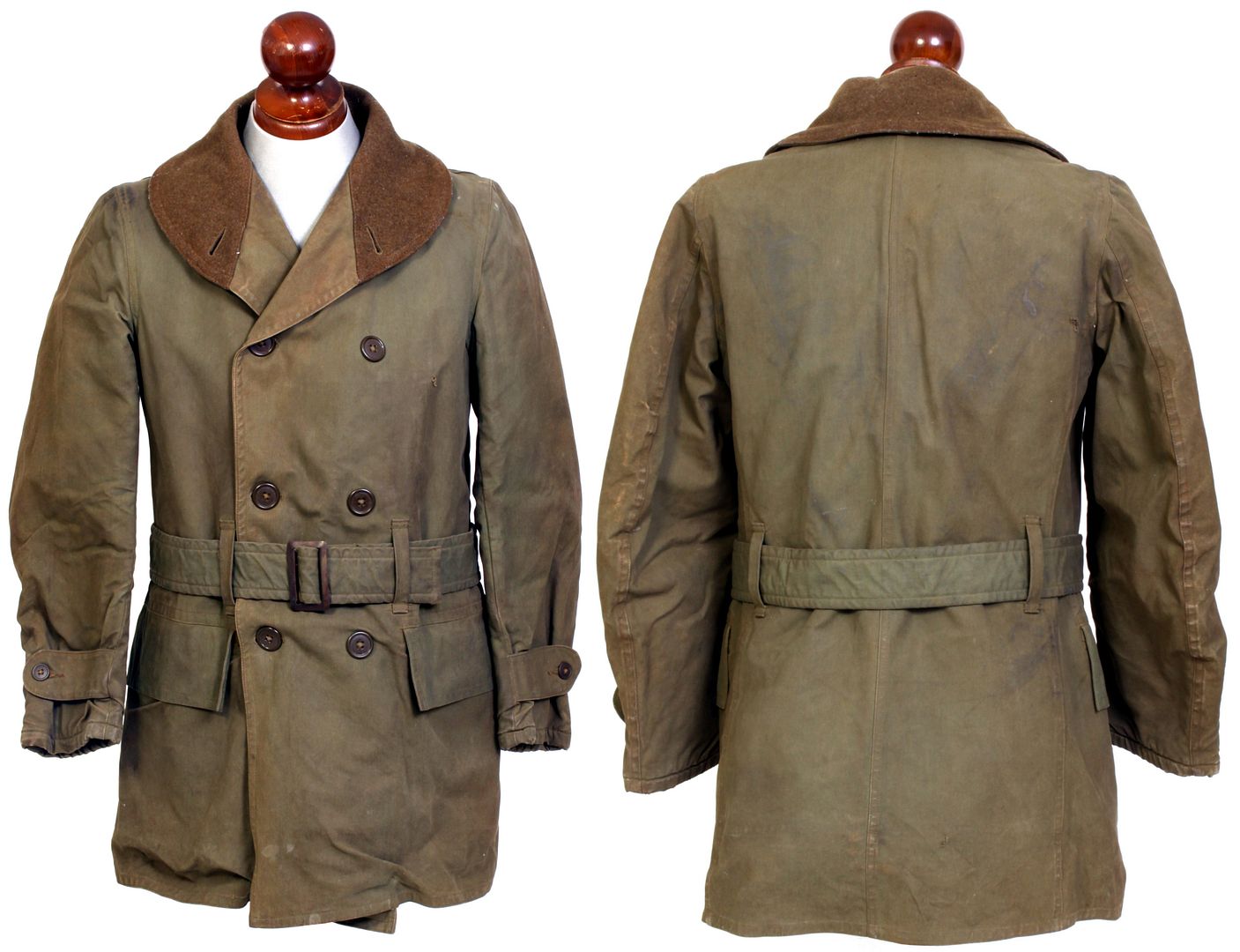 Postwar sheepskin mackinaw. This coat dates from the 1950s. It is sheepskin lined, double breasted and has a mouton shawl collar, but also blends in elements more typically seen on hunting coats.
Ranch Coat. The basic style persisted- this example dates from the 1970s. Corduroy was seen on sheeplined coats in the 1910s-1930s, so the material is not foreign to the style. Single breasted styles were also seen during the heyday of the sheeplined coat. As a cost saving measure, this coat substitutes acrylic pile for actual sheepskin.
Last edited: