So I recieved the 7X CB OR the other day and I will post some photos of that soon. I recieved another hat today and from my extensive searching it seems it's a bit of an oddball.
It's just labelled as 'The Sovereign' and it has no open road designation. The crown is around 4 1/2" high and the brim measures around 2 1/2 - 2 5/8"
From what I have learned it's definitely early 50's. It has the keyhole tag without the integer and Stetson written above The felt is quite soft and nothing on the hat is stiff. I was easily able to do a dry re-shape to a cattleman's crease ( just to see what it looked like in my pondering of is this an OR? )
At any rate it's a beautiful hat in nice shape.. but its a 7 1/4 and it doesn't fit me.
Any more information you guys have on it would be appreciated. I will be posting it either for sale or trade for something in a similar vintage in my size 7 3/8 - 7 1/2
If anyone is interested let me know.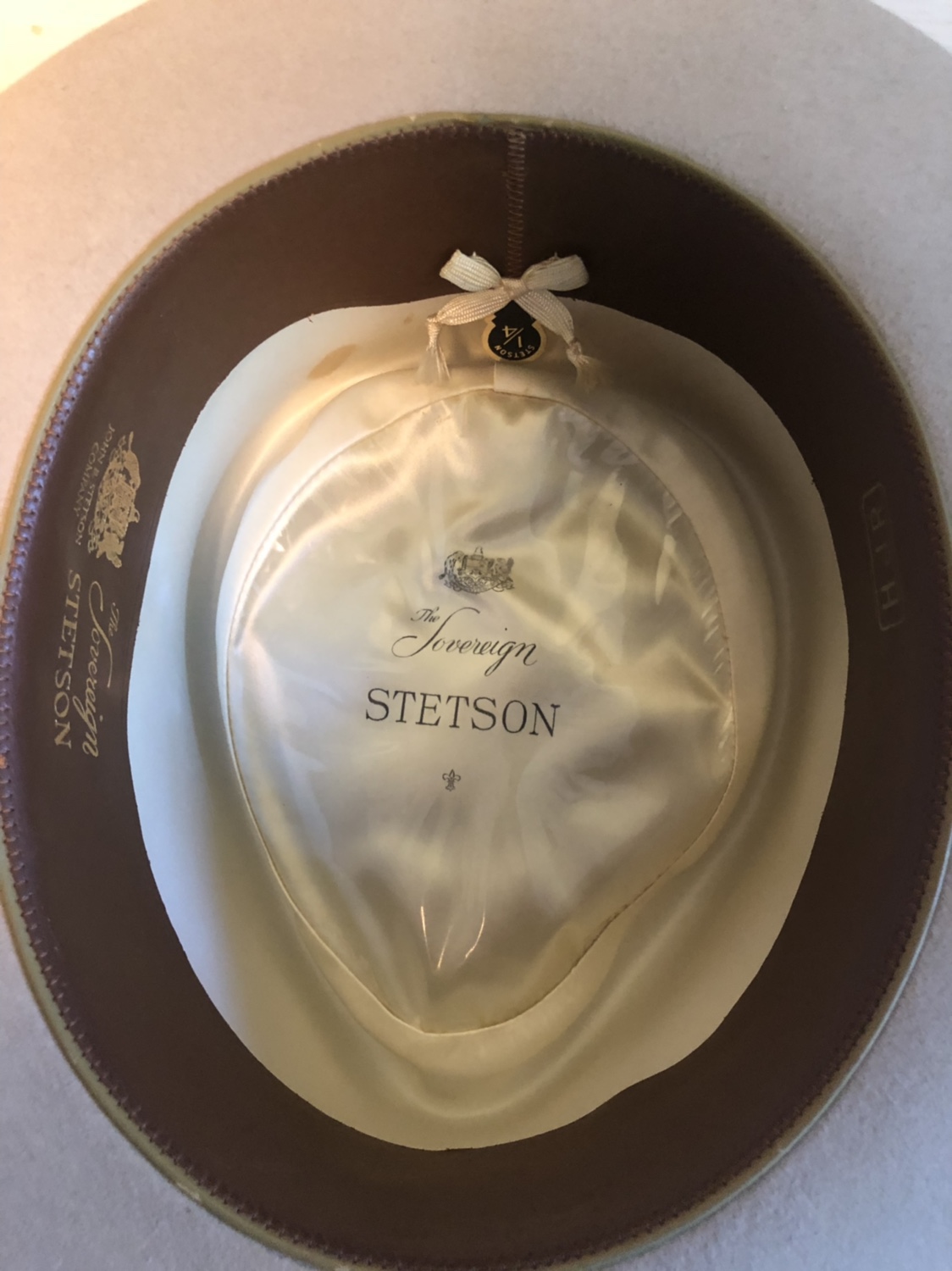 Sent from my iPhone using Tapatalk